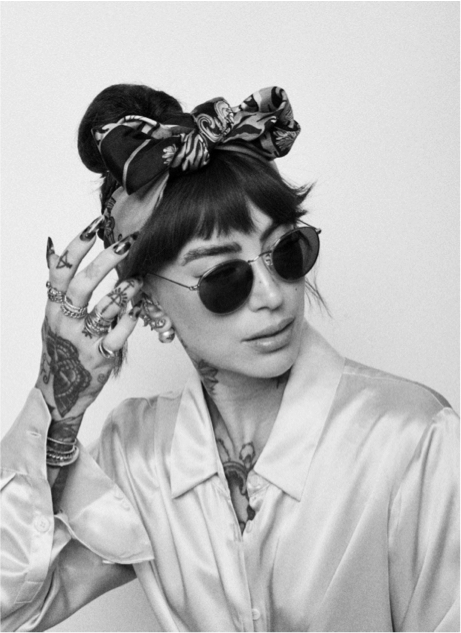 Ārdēo Studios
Ārdēo was founded in London in 2021 by Sammi Jefcoate with a desire to bring creativity back to the everyday ritual of getting dressed.
Ārdēo strives to create bold objects appreciated for their beauty, high quality craftsmanship and power to inspire.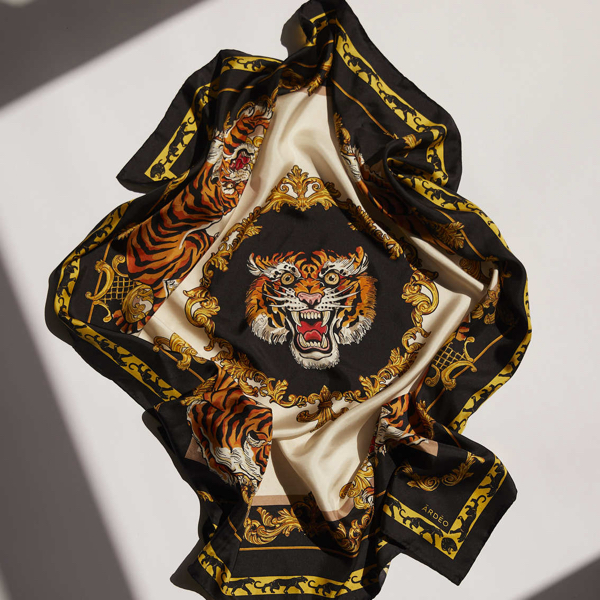 Baroque Tiger Scarf
Reimagining classic baroque style, this hand drawn artwork features the panther, an animal symbolic with harnessing your inner strength.
Made from premium European silk twill with hand rolled edges and the Ārdēo logo.
This larger scarf is designed to be styled year-round in endless ways, as we encourage you to be creative and challenge the end use of our objects.
More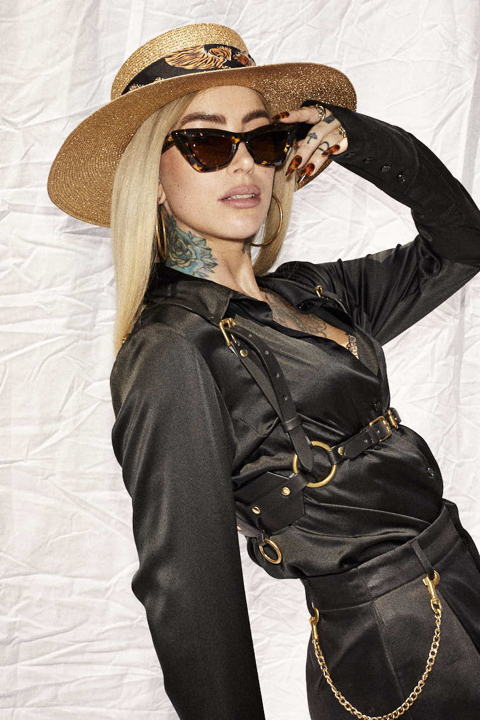 High Waist Harness
A signature Ārdēo item, our best-selling harnesses will be back in stock as soon as possible. These are handmade in London and therefore take time. We will ensure to update our Ārdēo community when products are available. Please sign up to our newsletter to be kept informed.
A new approach to an object that may have previously felt inaccessible, this harness is created for everyone.
Made in London by highly skilled artisans, European leather is hand cut and assembled with exceptional craftsmanship.
The solid brass hardware on this piece makes it extra luxurious with it's beautiful colour and natural patina.
Designed to sit above your waist, there are multiple buckle fastenings allowing you to adjust to your desired fit.
An easy styling piece for dressing up or down, which only gets better over time as the leather softens.
Pair with one of our chains, mixing and matching metals, to complete the look.
More
Challenging the end use of pieces and not being confined by stereotypes or the traditional way of wearing something, Ārdēo encourages self-expression, strength and spirit.
Ārdēo believes that through creativity without boundaries, we can inspire people to live bravely and true to themselves.