A heatwave is upon us and I am not complaining.
A newly-found need for summer outfits for actually warm weather, for more than two days in a row, is rather unprecedented in England. Waves of "it's too hot" can be heard from far and wide and is no doubt apparently steering many a conversation.
This leaves me to turn to my humble space on the internet and get into outfits and accessories I've been loving this time of year.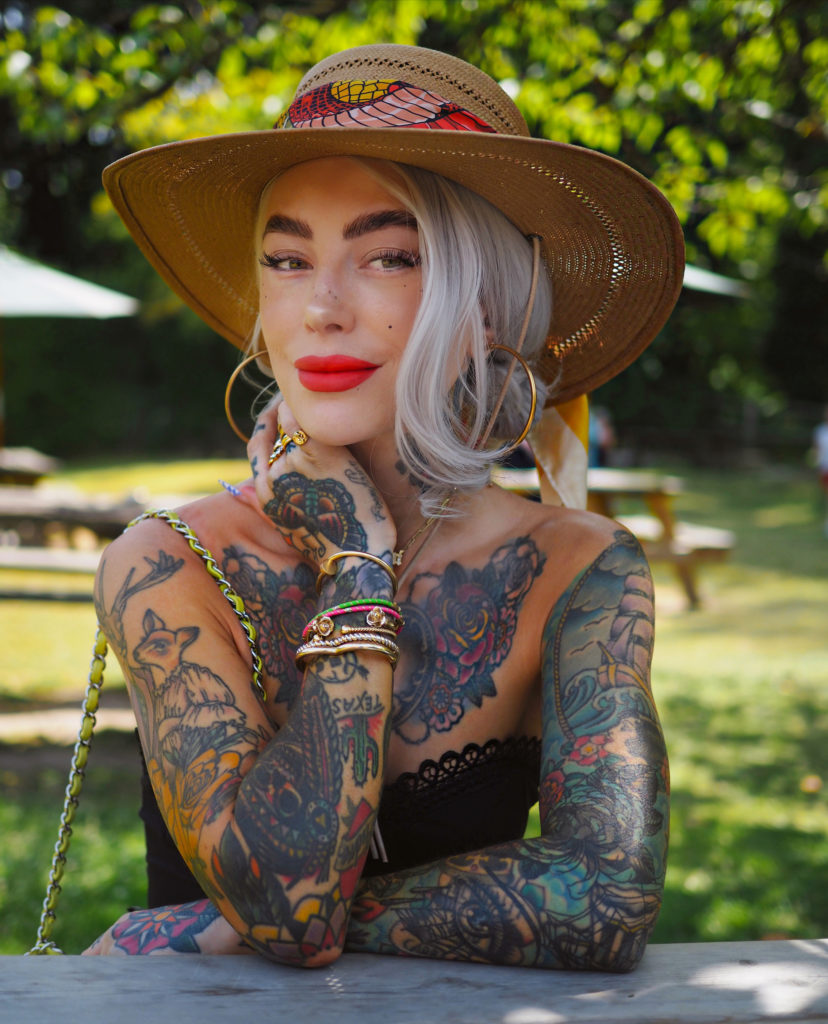 I take sun protection damn seriously and a summer hat (or three) is not a debate. For the last few years, I've been adding my own scarves around hats to add that little pop of colour and feminine quality. Yesterday I wore my Rose Garden Scarf wrapped around a wide brim hat from Lack of Color. The Rose Garden scarf is a larger size and allows the tied ends to drape beautifully at the back of a hat.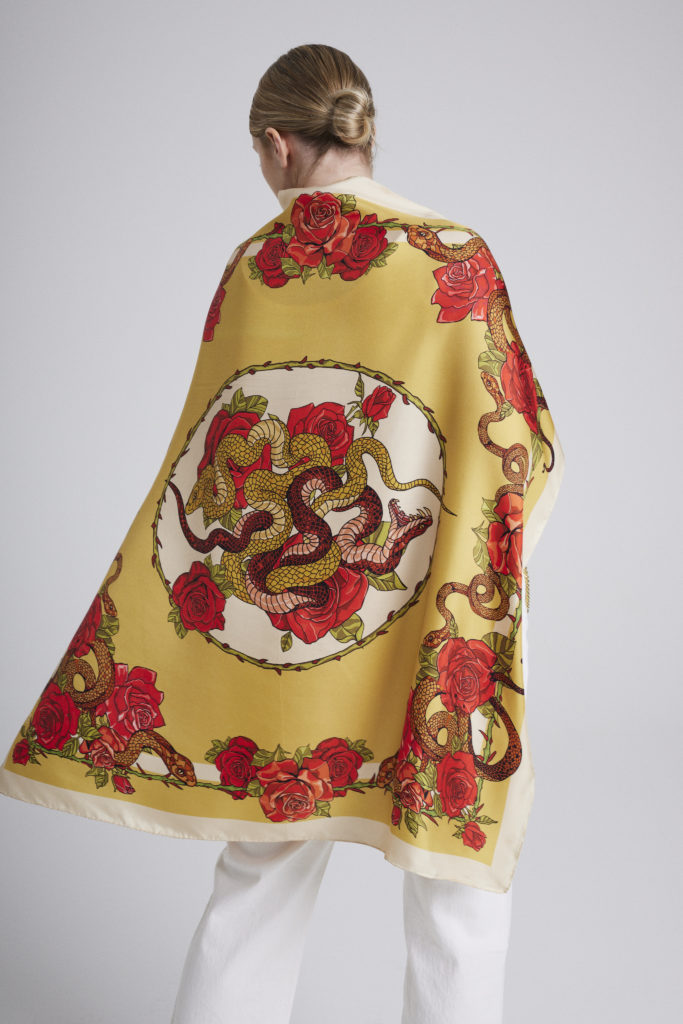 Ever versatile silk scarves and wide brim hats: an excellent summer duo.
Accessories – in general – are necessary for me when building an outfit – everything from ring stacks to cat-eye sunglasses, mixed metal chains and everything in between. Some of my current hero accessories are linked below (never ever forgetting my Ārdēo harnesses – that delicate white leather coming soon):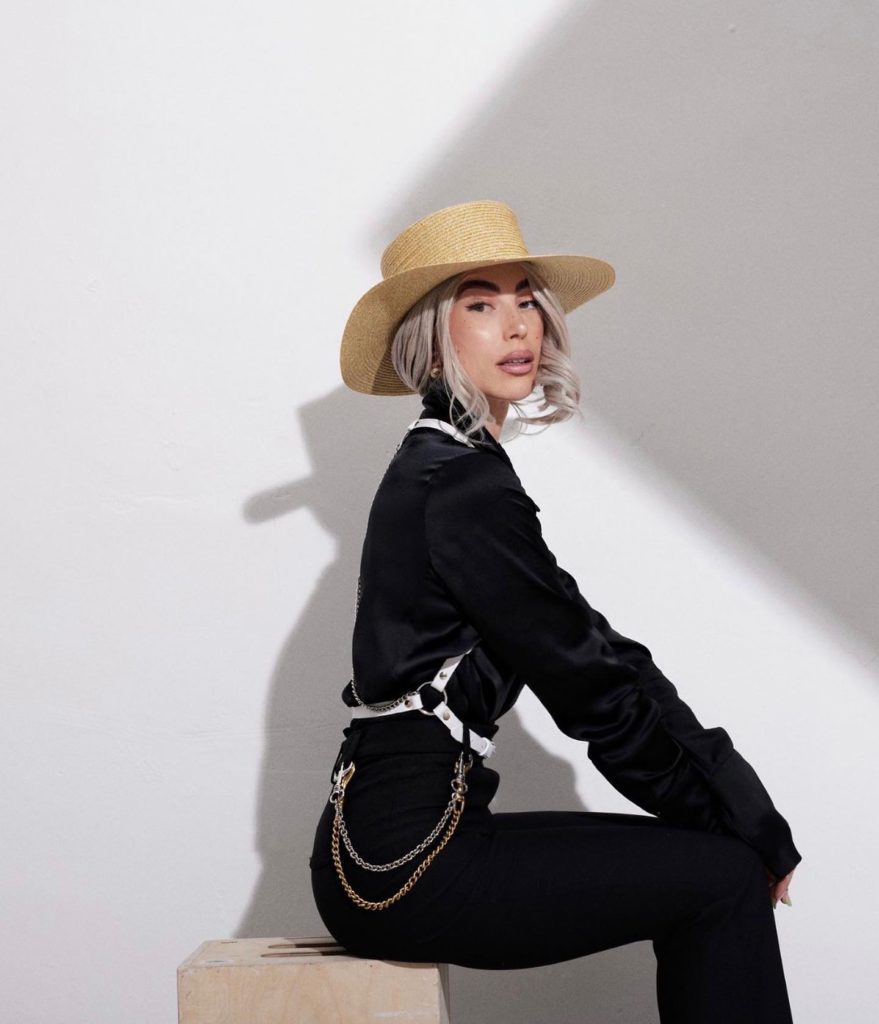 ACCESSORIES:

As I adore separates, tops – cropped, bustier shapes, sheer fabrics – have remained a go-to for me. Despite the somewhat 'ease' a summer dress can bring, I tend to feel at my best in a high-waist-something paired with a top. Below are some favourites as of late.
TOPS:

If you follow me on TikTok, you'll note my love of a pair of denim cut-off shorts this time of year. The ease and comfort of these never fail me, despite a plethora of comments from the team not understanding how I find these comfortable. I feel they're an item in which you need to find 'the pair' that's right for you. Going back a few years, I categorically did not wear denim shorts. I didn't feel good in them – and this is my number one criteria, outfit/item wise. Then I found a particular pair from Ksubi – and that changed everything.
A simple summer dress with a leather harness is naturally a staple – that juxtaposition between those two items will no doubt always be a winner in my eyes.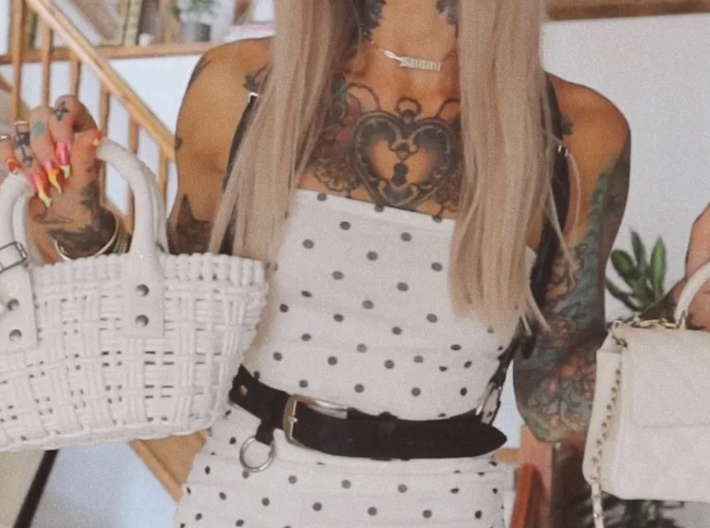 BOTTOMS & DRESSES:

If there is something evident in my dire love of fashion and style, it's my never-ending fixation of handbags. The completion of an outfit. More than just – 'something your stuff goes in'. Textures, colours, chains – I adore the versatility and freedom of summer bags.
There's been a few recent delights that have perked my interest (thus, currently coveting) alongside my absolute summer staples.

GLORIOUS HANDBAGS:

You can find all of my recent outfits & looks, linked here.
Affiliate links within blog post.