It's that time in December when you wake up entirely unsure of the day of the week: that post-Christmas, pre-NYE lull has descended upon us.
If you've been here for a while (hi! It's awesome to have you back) or you're new to my blog-space (welcome, get the kettle on) an important style-fact about me is that I have to get dressed for the day. I can recall countless comments and messages during lockdown '…but where are you going?' 'why bother getting dressed?' and the like. For me, it's a crucial part of how I get the day going, whether I'm in all day at the laptop or running around London for meetings. Granted, I'm big on pyjamas from early-eve on these dreary winter days, but I have to take the time to get dressed regardless of what the day entails.
So whilst we're in this festive time – that combination of hangs with friends, chill time at home, parties, countless rounds of Scrabble – I switch between the mega-mega sequins and the cosiest of knits.
Let's get into three of my favourite – personally selected – looks with Free People.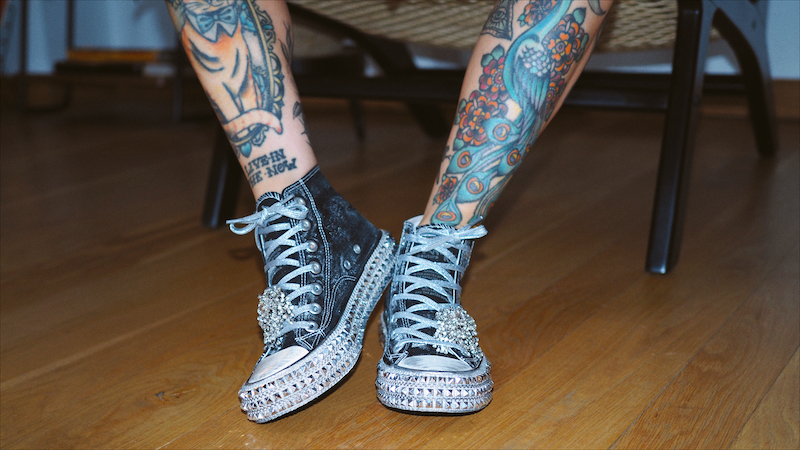 First up: a bit of a mixture between those aforementioned cosy knit and sequin looks. A collaborative effort between the two parties, if you will.
This black jumper is an absolute staple in my wardrobe. Slightly oversized with a short, loose turtleneck, it can be layered over crisp cotton shirts or just over simple bralettes with ease. I paired mine with these totally contrasting high-waist sequin shorts. That silver shine is bound to get you out of bed in the morning.
Going for a short-shoe match moment (making it a thing) but keeping the look with a party-chill balance, I've added these distressed studded sneakers. The silver laces match the shorts perfectly and they seriously radiate that much needed December sparkle.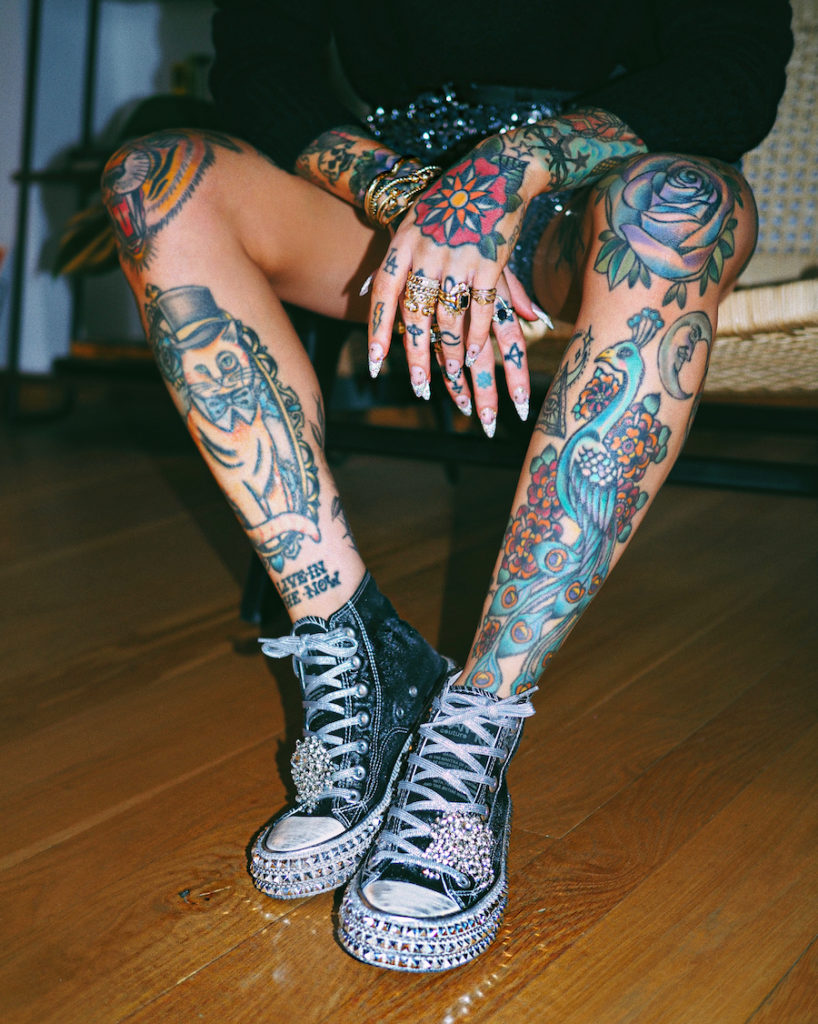 SHOP THE LOOK:

Both the jumper and shorts are so versatile in my eyes, making them great additions to your wardrobe.
Look two features those loved vegan trousers I showed on my Free People blog post back in October. This time, I've paired them with a slouchy neon green knit. This particular shade of green is a heart-eye experience for me and I love it against the blackest of blacks. It's also an extremely cosy jumper, making it an essential 'what-day-is-it?' December item.
The trousers have contrasting white stitching details, belt loops and a high waist slim fitting cut. They're also excellent with bodysuits and band tees.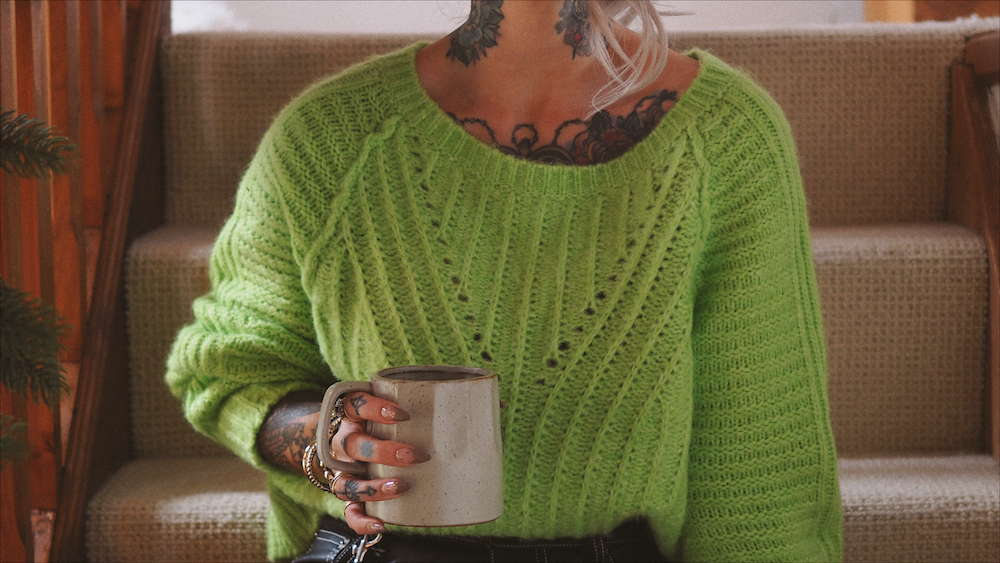 SHOP THE LOOK: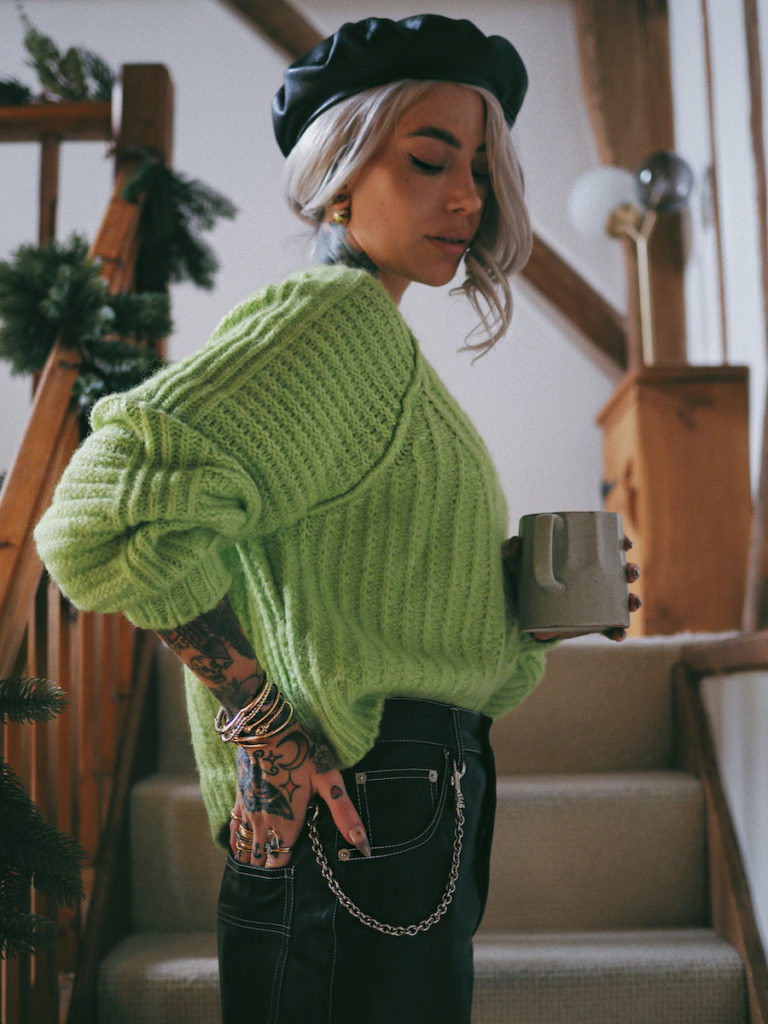 The final look features one of my all year round go-to items: the blazer.
This is an oversized, black cropped blazer with a single button closure. I went with size XS, and it still remains quite roomy. Excellent with high-waisted anything, it's an item I reach for on many occasions.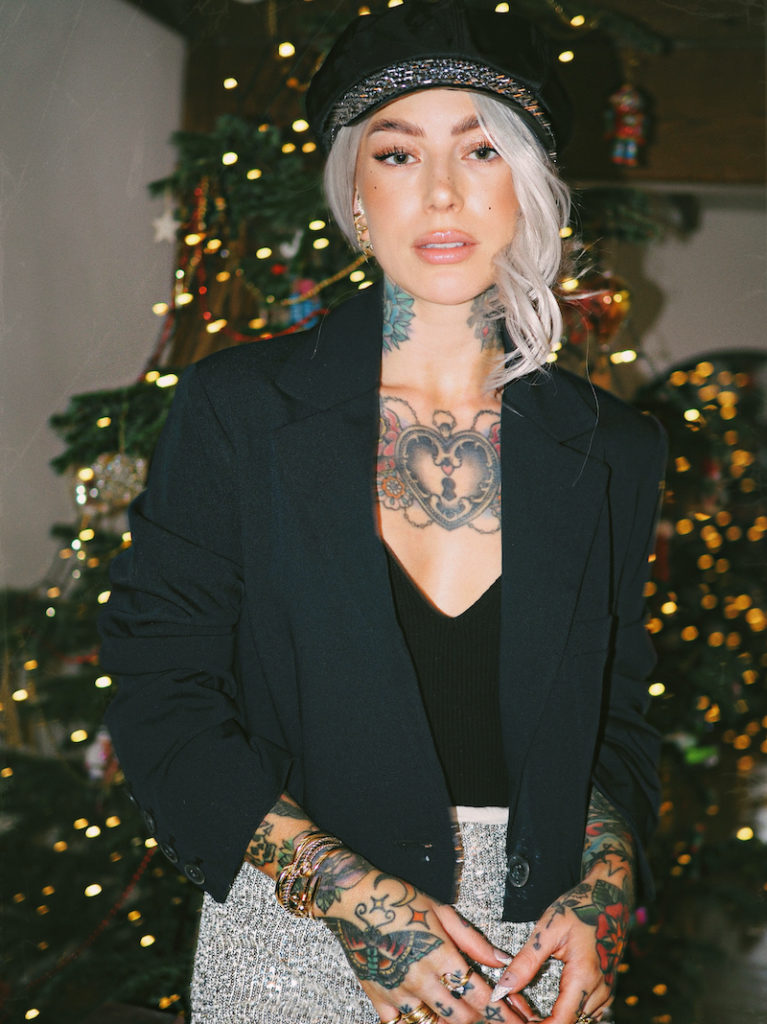 Going back in for more sequins – more, is more – with this mini skirt. A great NYE choice for sure.
In all-over silver sequins with a faux wrap-front detailing, it's a timeless statement mini that has comfort to boot. Pair with other textured items or keep it sleek and timeless with all black.
SHOP THE LOOK: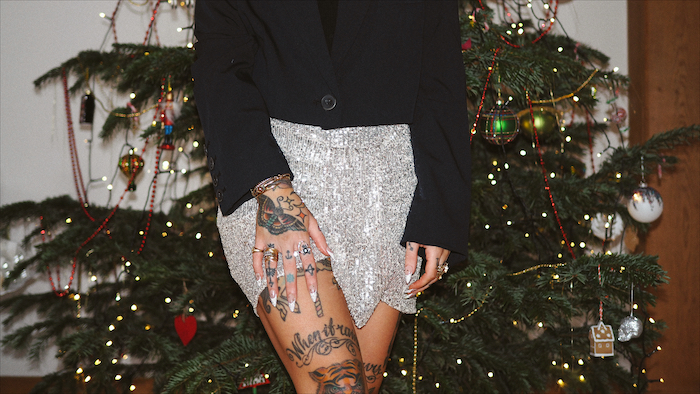 Wishing you all an excellent start to 2022: thank you – as ever – for being here.