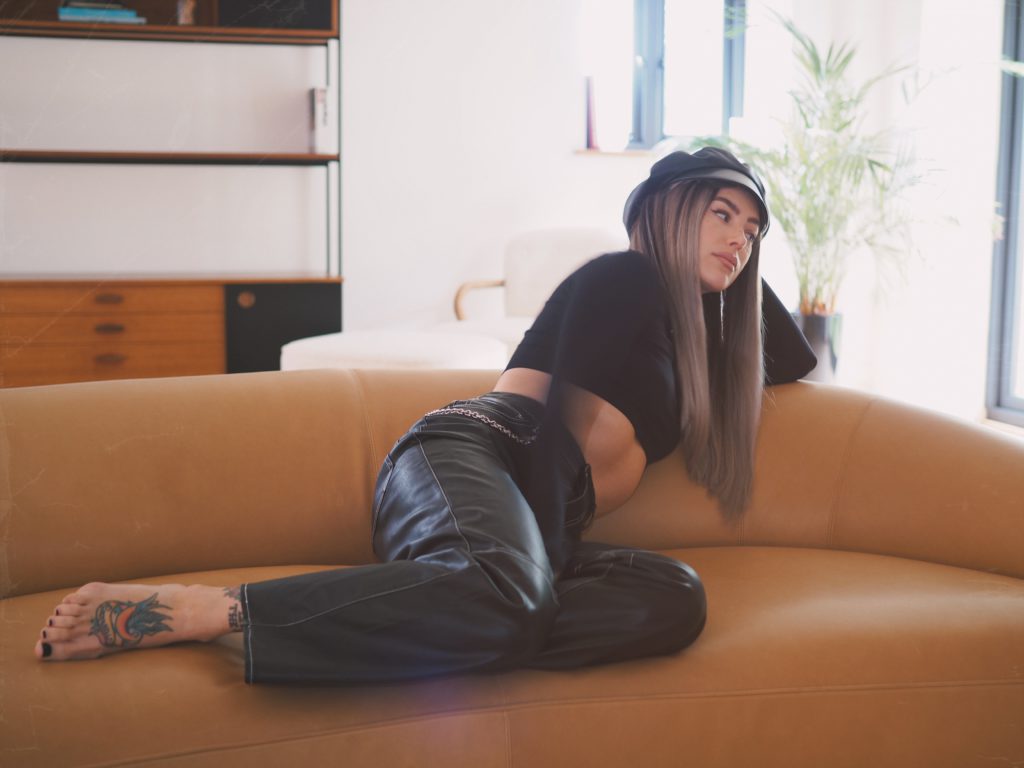 As has been firmly established, there's no greater time of year for outfits than right now. Knitwear, layers & accessories in abundance.
There's certain essentials I reach for on my more casual days spent at home. Cropped turtlenecks, bodysuits and knits are those such items – they're staples that I wear year after year. When the temperature drops they serve as excellent layering pieces as well as looking great on their own.
The Super Crop Seamless Turtleneck is a wardrobe essential. With a cropped silhouette [it's slim fitting with stretch, I went with XS/S] it pairs perfectly with The It Factor Vegan Pants. These are lined for extra comfort and warmth, and the straight leg cut with contrasting white stitch updates them for the season. Add a chain or belt for extra details – I love this as an all black, mixed textured look.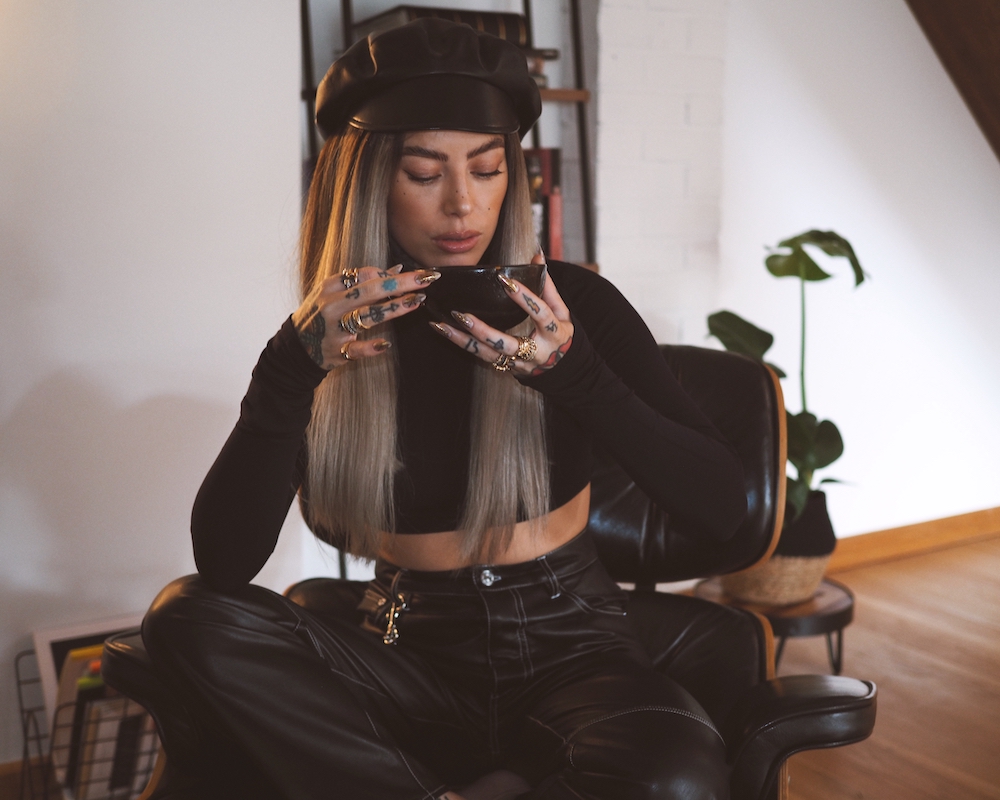 SHOP THE LOOK: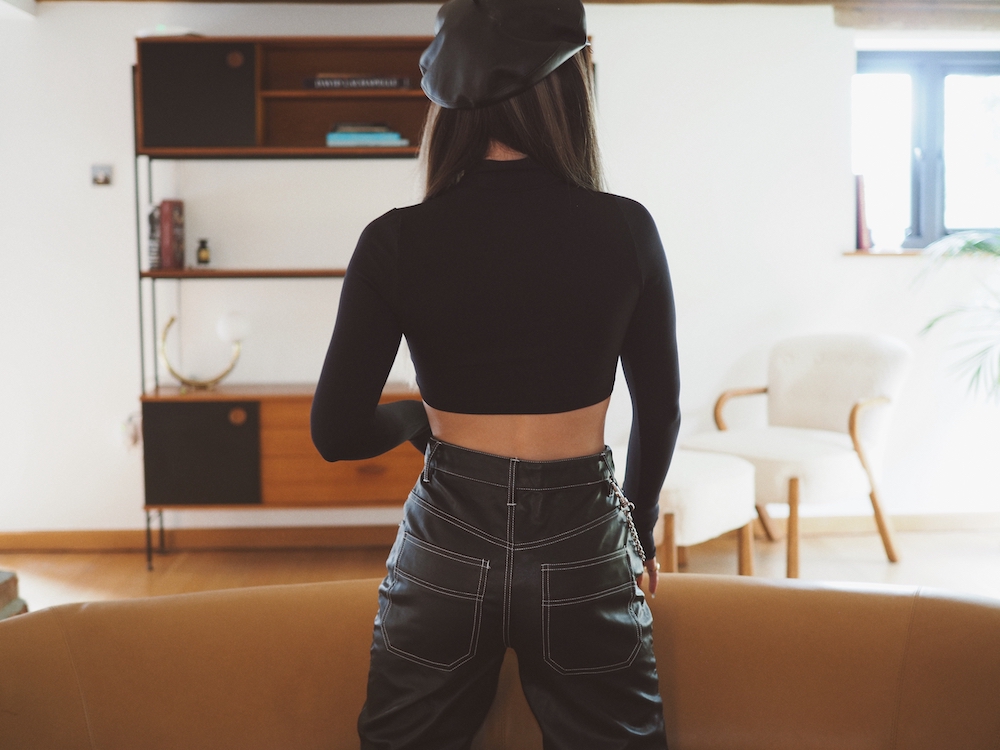 Those long, cosy days at home need effortless simplicity without reaching for pyjamas. Cue the sweater skirt.
In a warm woven knit in true autumn tone, this is an easy-going pull-on style with cute front pockets. The fabric & waistband has stretch – I went with my usual XS.
Whilst I'm home all day & toasty by the fire, I've opted for a knit bralette in black to balance out the warm brown. This fuzzy bralette has a longline V neck and low back, and could be layered over cotton shirts and thin bodysuits. Highly recommend grabbing one of these for this time of year.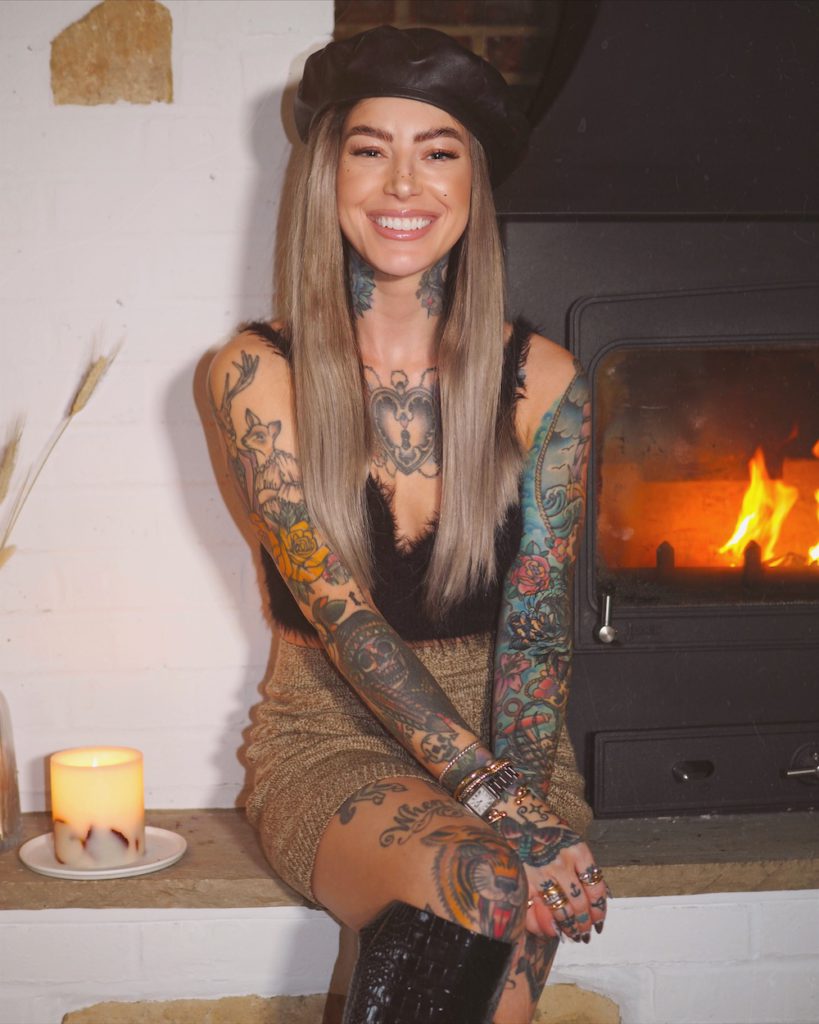 SHOP THE LOOK: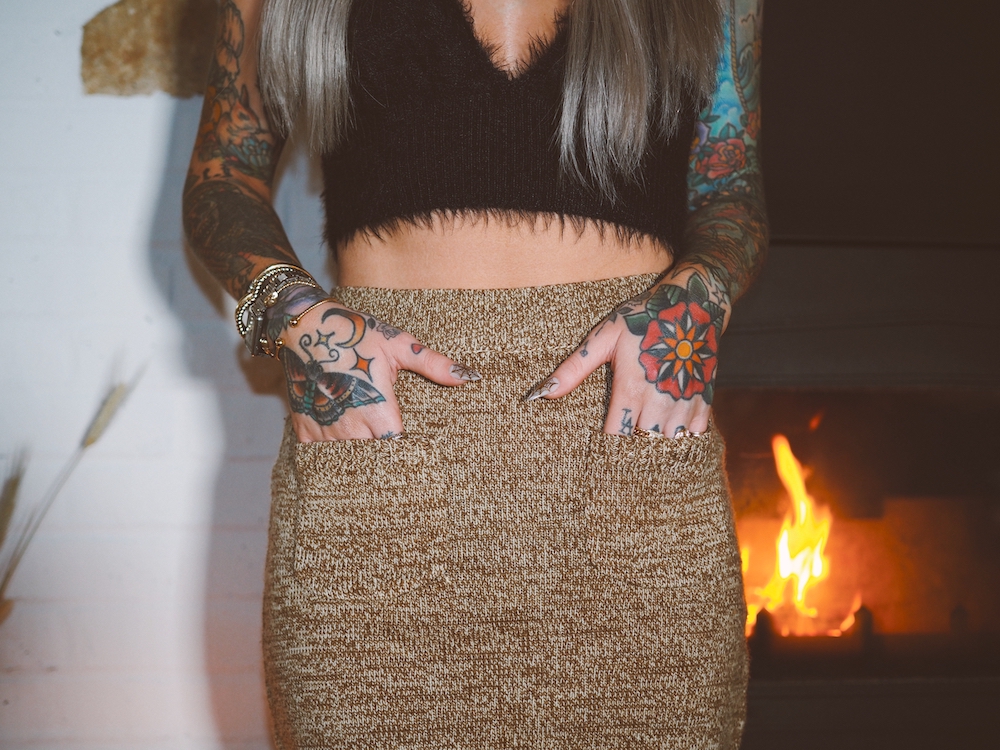 Bodysuits & sheer tops are a layering dream and a vital part of my wardrobe all year round, but especially right now when the temperature changes day on day.
Depending on whether you stay home or you're rushing around town, layering is key to ensuring you remain adaptable to that ever changing temperature. The light sheerness of the Light Up Layering Top (below) works perfectly under a heavier knit, or just add a black blazer as is.
SHOP BODYSUITS & SHEER TOPS:

Moving onto more formal affairs, The Beatrice Maxi Dress is a timeless essential.
Ready in the wardrobe for those seasonal events known to make multiple appearances this time of year.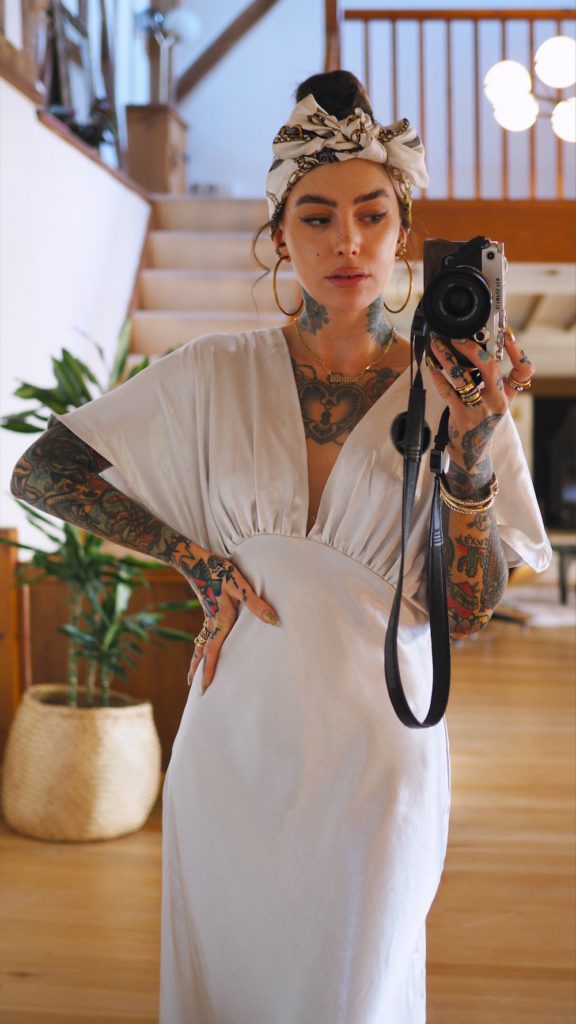 I went for the 'Winter Fog' colour-way – a silvery grey hue. Funnily enough, it's a tone very similar to that of my wedding dress and a shade I love this time of year, with the frosty like nature it gives off.
The simplicity of the dress aids its wearability to multiple events and occasions – no flashy prints and easy to switch up with various accessories & hair styles. With a nod to vintage, it has a hidden side zipper with a plunging neckline and flattering dropped armhole sleeves.
SHOP ALL ITEMS:

I found all items shown to be true to my usual clothing sizes.