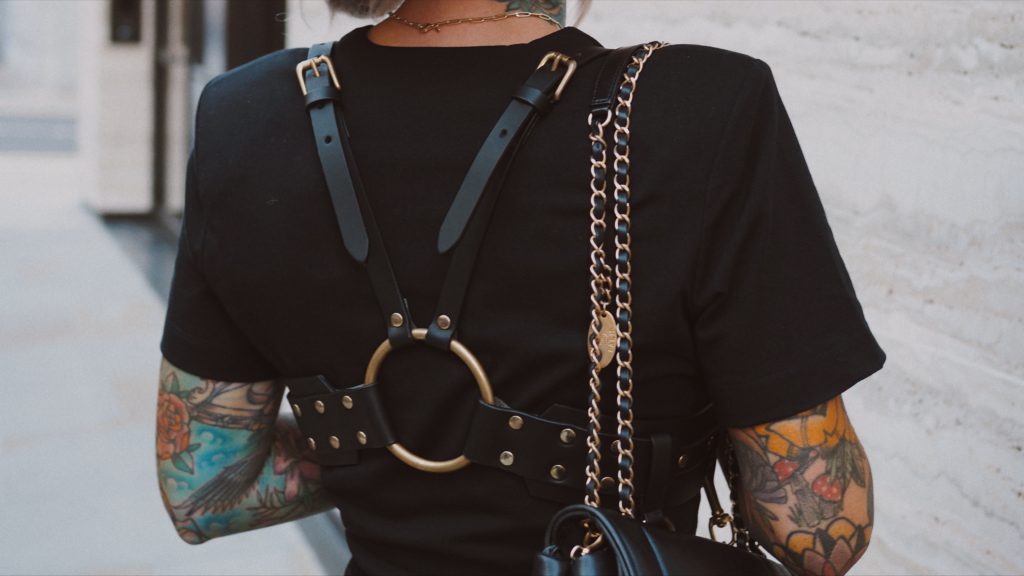 When the dress code is all black, I'm pretty damn comfortable.
With a deep v neckline, extra crop and padded shoulders, this little t-shirt number from Gauge 81 is everything but boring. In a hefty black cotton, it's an easy number to dress up whilst retaining a casual feel due to the fabric. Paired with my ĀRDĒO harness, it's elevated, made more interesting, kept in place.
Launching this month, the ĀRDĒO harnesses have me totally filled with excitement. As an item that can feel somewhat inaccessible, it's a joy to bring them into a fashion space, whilst maintaining the aesthetic & craftsmanship I adore. All of the harnesses are hand cut & made in London. This is such a crucial point for me: I believe in quality over quantity, in details, in re-wearing. The leather is European, matte black. There will be two styles available: the high waist as worn here, with luxurious statement brass hardware, and a lower waist silver/nickel version. Both harnesses have the ability to add chains thanks to the well designed details & hardware – this was something I wanted to add in from the get go, and I adore this addition. The chains [both nickel & brass will be available, different price points – brass ain't cheap folks] will be available to purchase separately – perfect if you're a chain addict like myself.
Wear the harnesses with style & confidence.
Always one that gives me heart eyes, my Chanel was a birthday purchase to myself in October 2019. It feels like such an underrated Chanel bag to me – never see it on anyone, never see anyone talking about it…Maybe it's just one I obsess over. With puffy black leather and true yellow gold details, it has a vintage aesthetic to it that I so adore from the brand. There's a little charm hanging from the back of the bag that is a detail not missed on me, and if money were no object, I would definitely get the larger version for those days when more is more. I'm a sucker for a smaller bag though & keep telling myself I must go larger next time…maybe.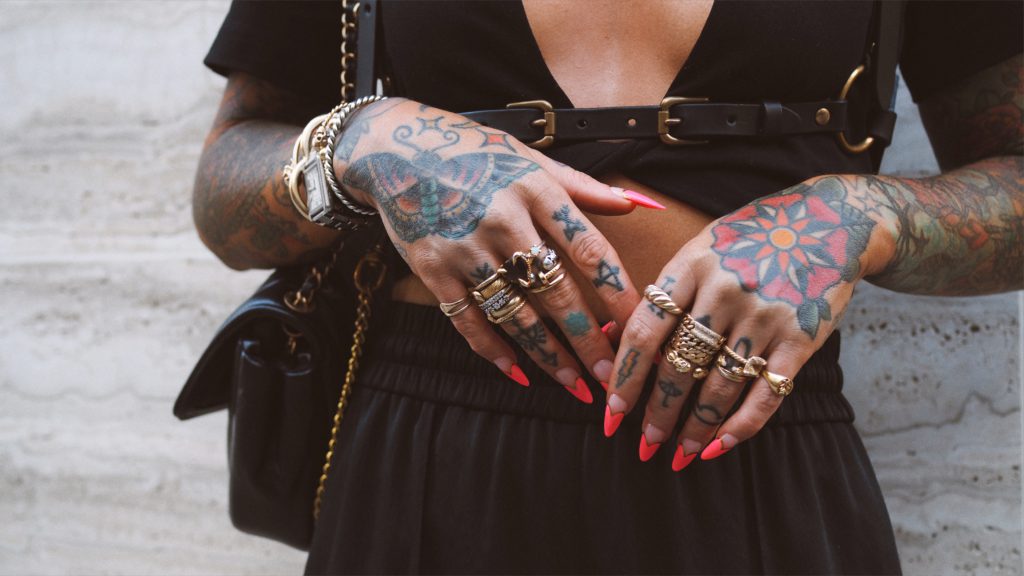 SHOP THE OUTFIT: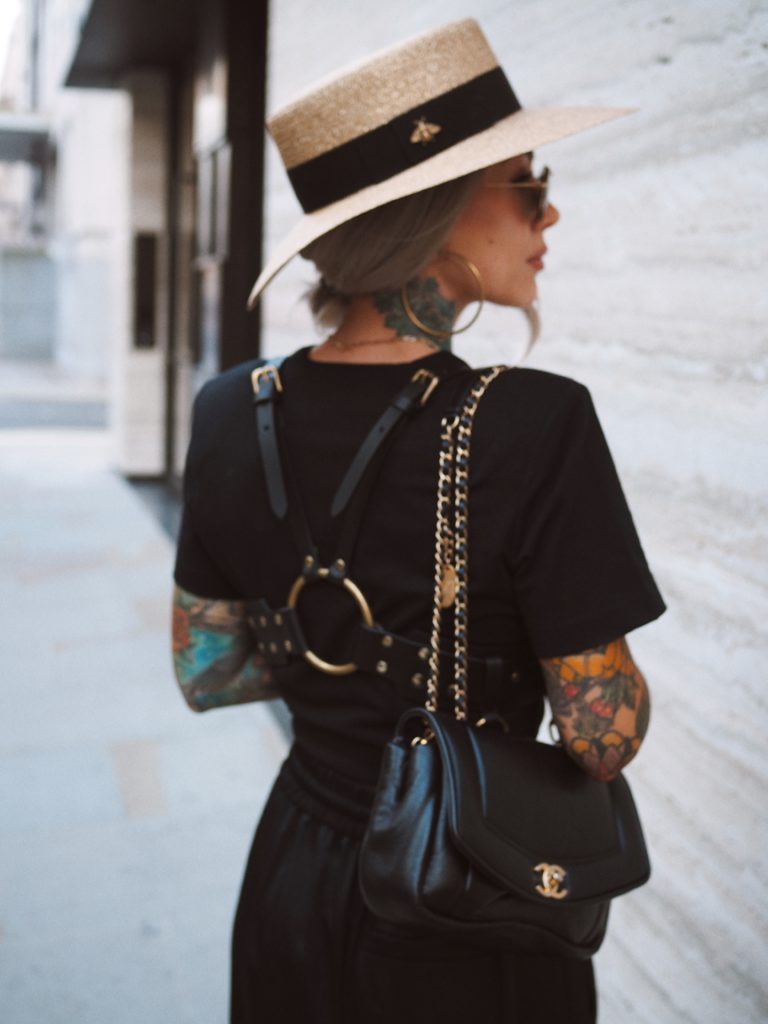 SHOP THE JEWELLERY: