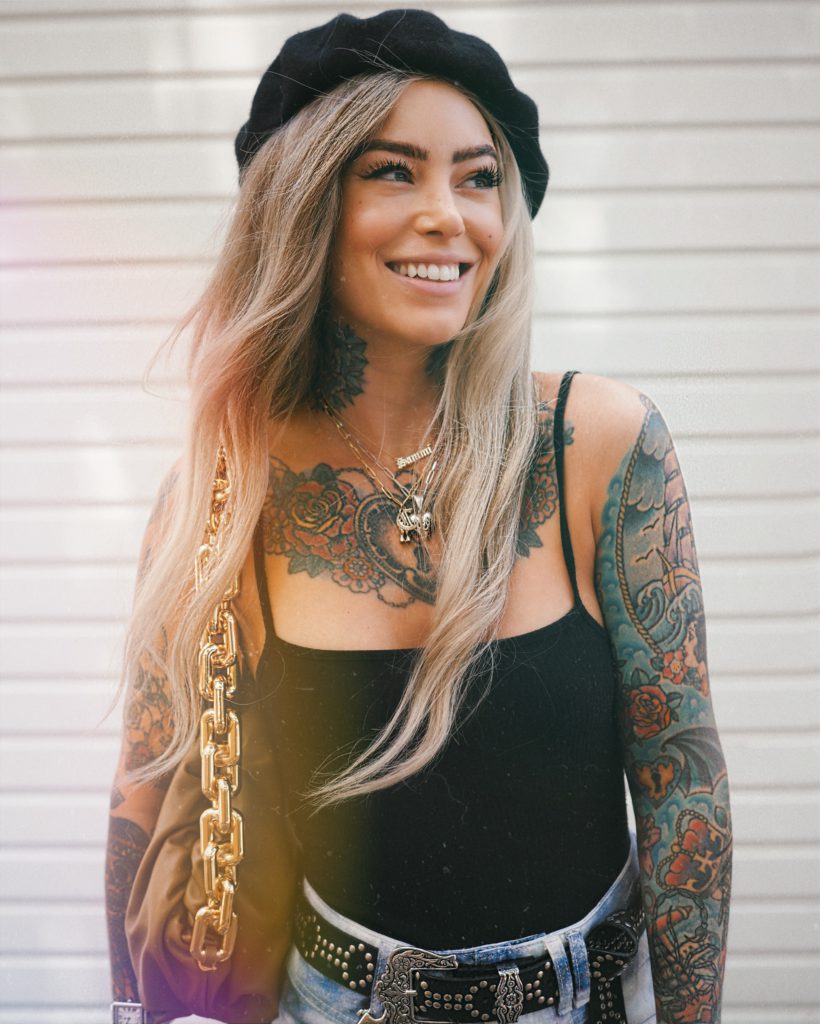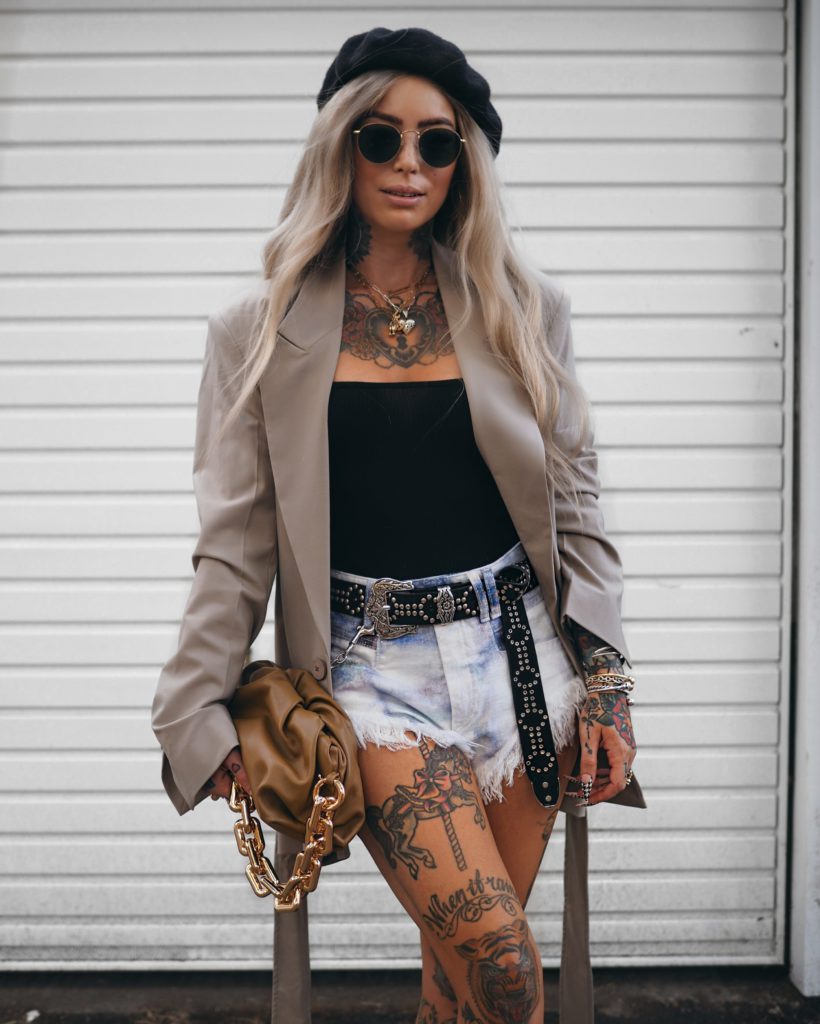 Summer suitin' in a very casual kinda way. Tie dye, distressed denim from Isabel Marant, paired with a black bodysuit & a loose, oversized beige blazer. Usual go-to accessories – mixed metals, chunky belt, that chain pouch, and my fav embroidered beret [yeah, I am really into headwear]. An outfit I threw together on a Saturday morning, and wore again the next day, switching out the top for a black tee.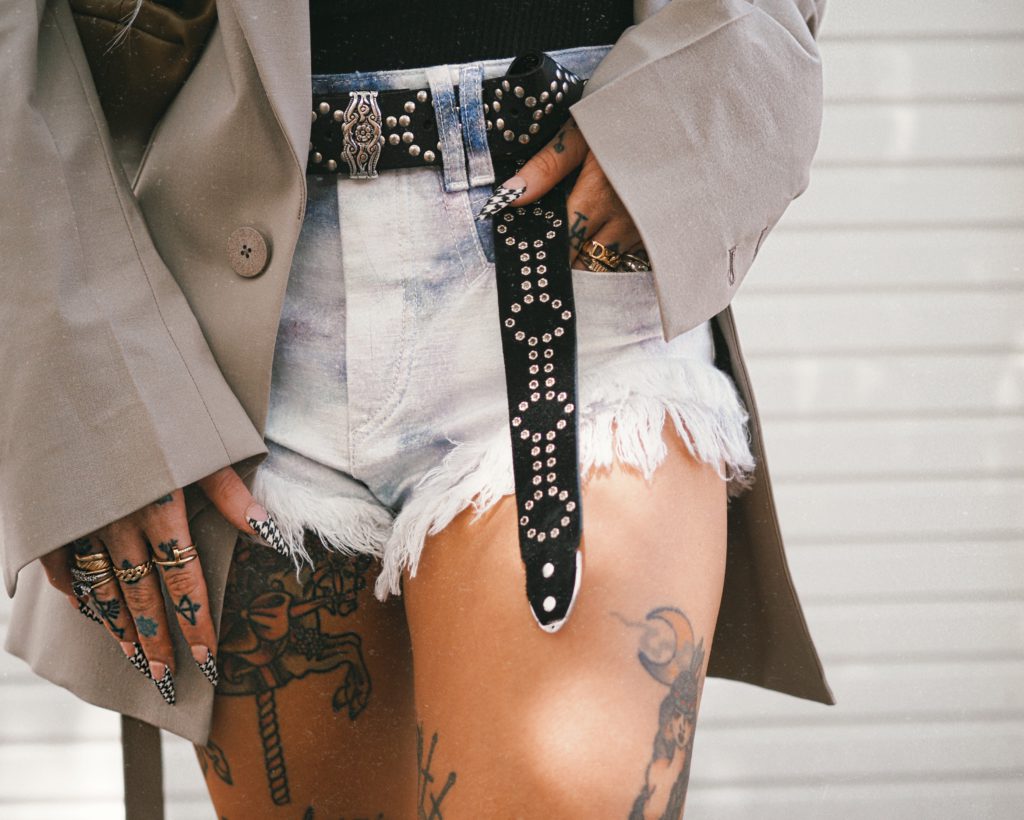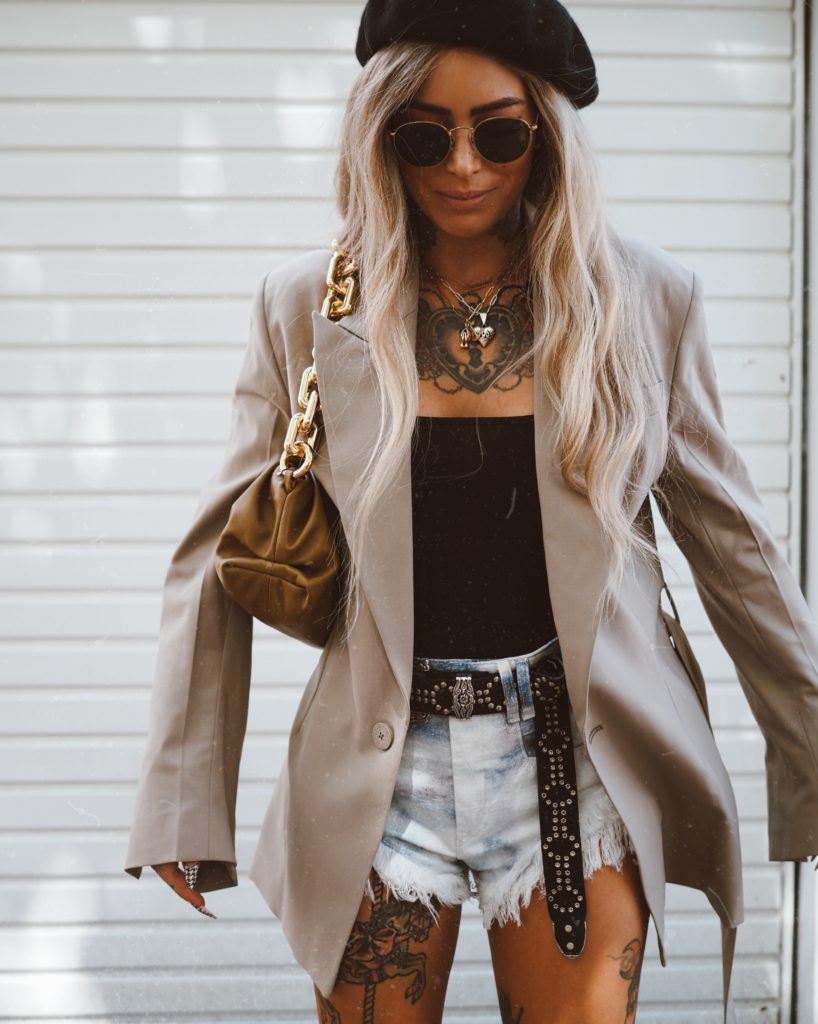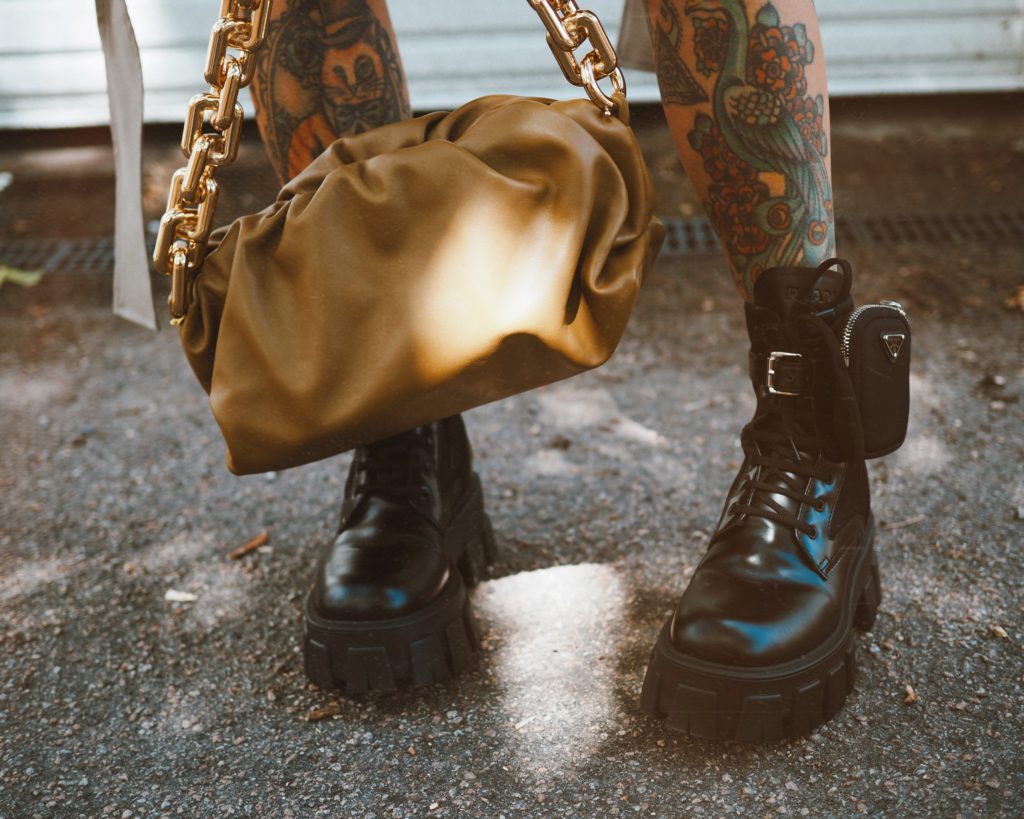 It would seem the Prada Monolith boots are a true divider in opinion – many feeling they are the ugliest boots to have ever succeeded in their ability to sell-out – Anton refers to my knee-length versions as my 'Old Man Marley Boots' – which, quite frankly, had me cracking up and rolling my eyes at the same time. He'd have most def had some things to say if he'd have met me in my teenage goth years…lol – not that I'd have given a sh*t. I digress: I bloody love both the knee & ankle versions of these: they are Prada goth dreams – the right amount of somewhat 'grown-up' chunkiness, classic detailing, straps with pockets [who knew that was a thing tbh, but I'm here for them] and, if you're into similar styling as I, they have continued timeless wearability.
As I will always & forever say: if you love it; wear it, wear it, wear it.