September has been a whirlwind of a month.
I saw 3 countries in 1 week, took 8 flights, went to numerous events & planned out 2739 outfits. Off the back of this, here's a round up of some of the looks from this excessive month.
I've been having the biggest love affair with latex but popped my wearing red cherry in Milan last week at the Vogue Italia x Kiko party. Managing to shoot on a small road at the most magically-lit dusk time of day with my fav Hollie made for some barely edited photos – the dream.
This ended up being a goth cheerleader vibe [super into ofc] secured with the latest Corset Harness.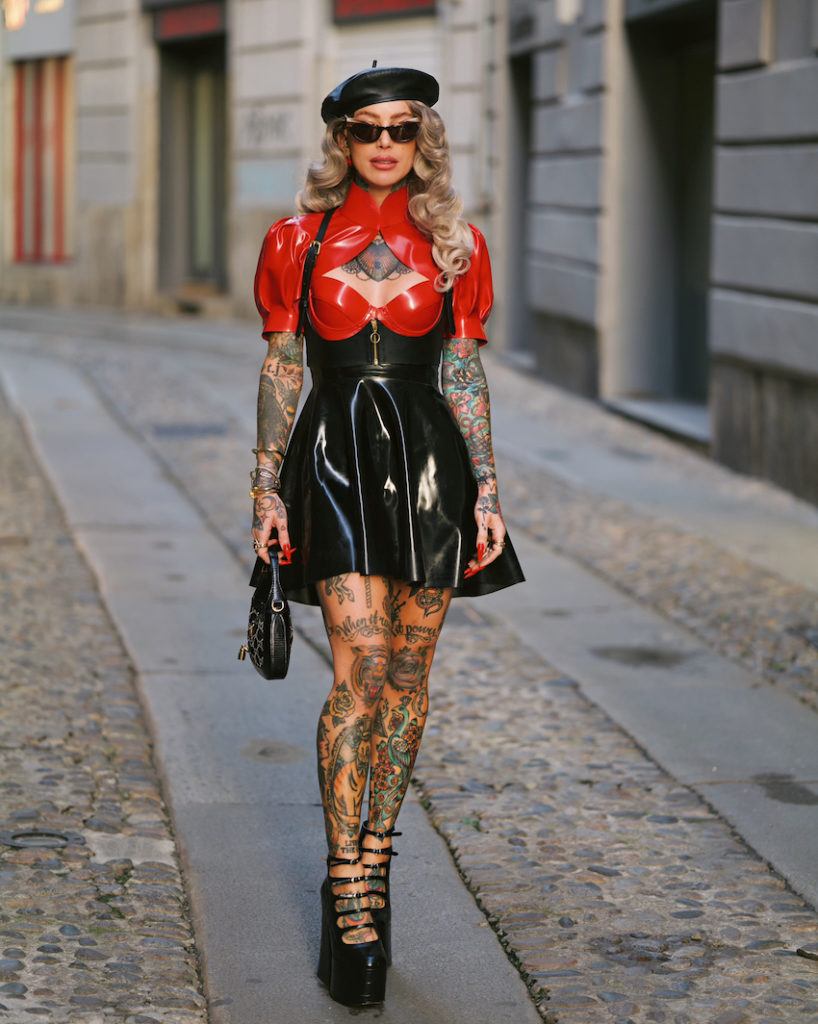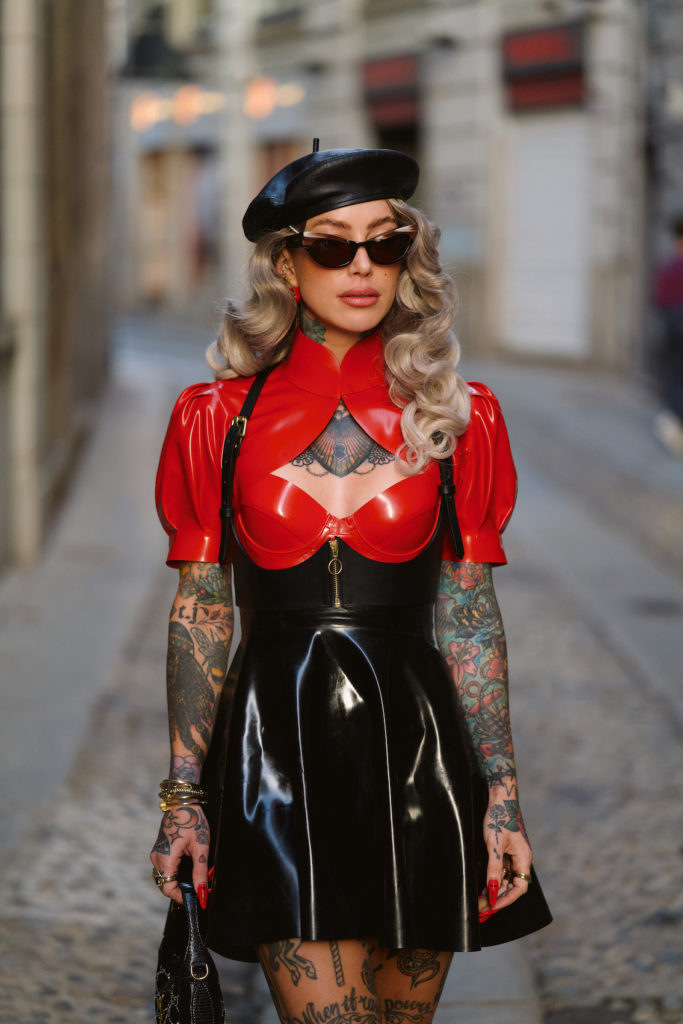 latex: Atsuko Kudo / beret: Ardeo Studios / platforms: Marc Jacobs / bag: Gucci / earrings: Jacquemus
Back in England in early September, we [the fam and I] attended the annual Goodwood Revival: always a proper fun day out and a must if you're a vintage car enthusiast. I'm not, but I did marry one and I do love an excellent vintage outfit – any excuse to bring out the 1940's Bakelite-lizard clutch.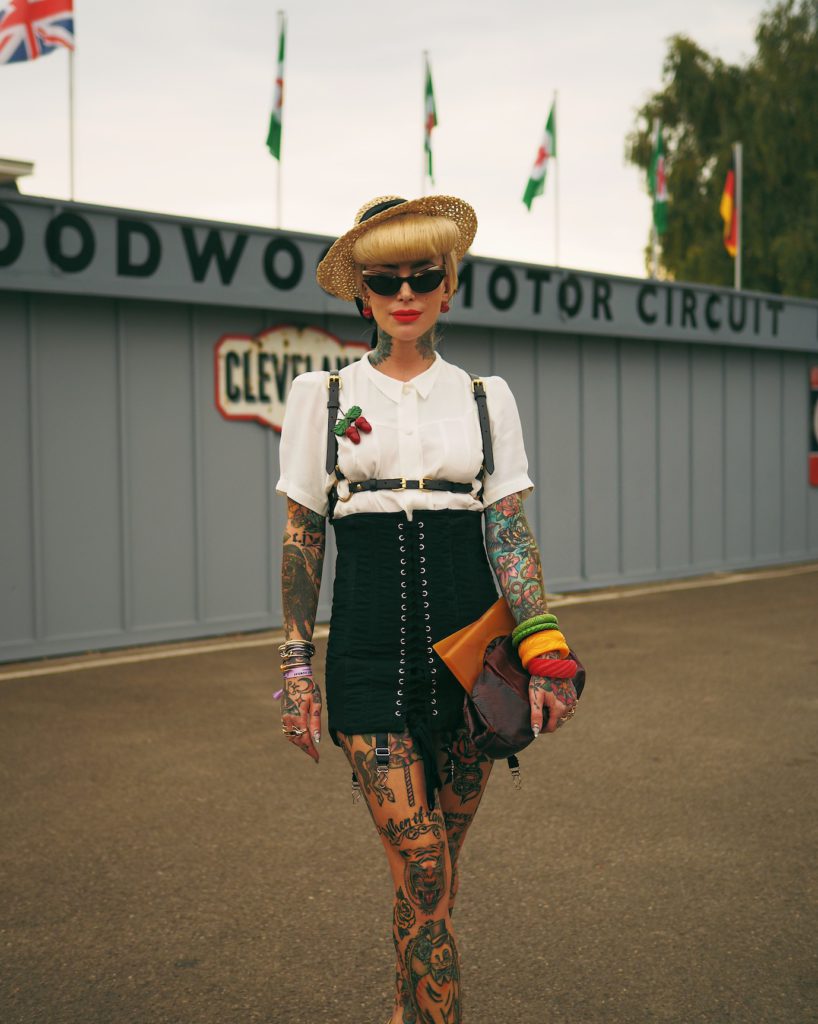 In Ireland I had the honour of co-hosting a masterclass with NARS [a dream – I'll never forget how long it took to work with them and I am so thankful to be here now] It felt a must to go down the all-black outfit route, and bring out a new black latex bodysuit for the occasion. Ridiculously tricky/impossible to do-up alone, pls feel free to watch the grwm with my ever-awesome agent helping me [apologies Marnie, for how much you have now seen of me]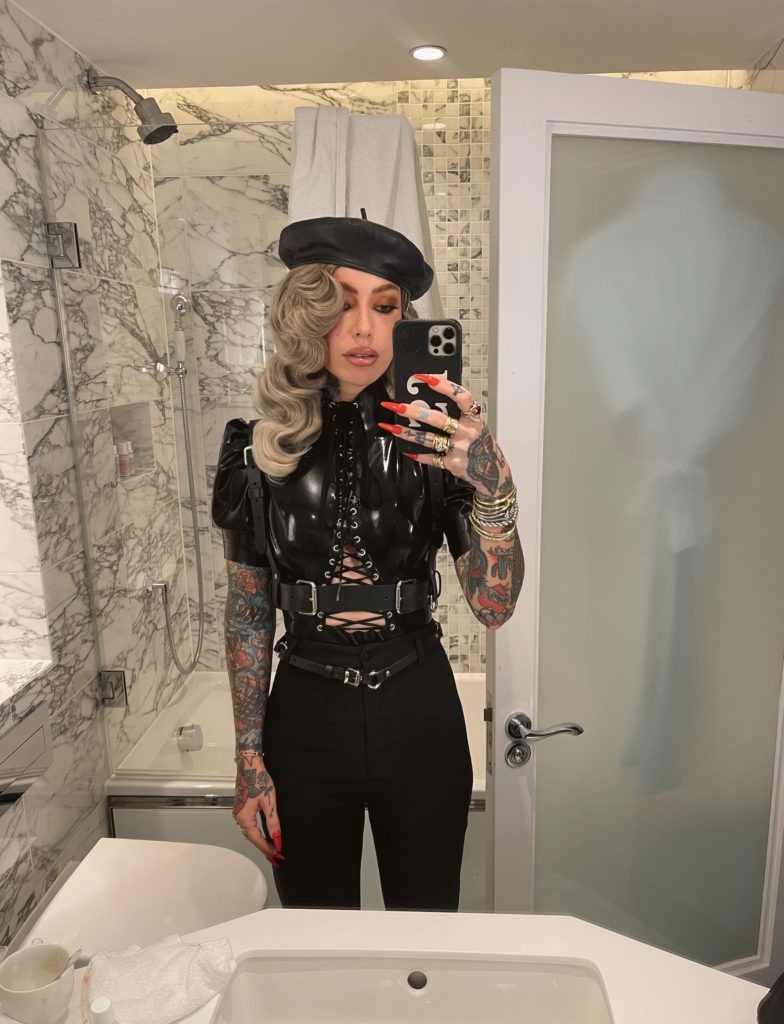 latex: Atsuko Kudo / trousers: Hebe / beret: Ardeo Studios / belt: Ardeo Studios / rings: Marrow Fine
For the first night in Milan, I opted for a sheer lace maxi dress with high neckline.
I adore lace and love skin peeking through. The train on this is major and I love the low front. Cinched in ofc with a harness: this time the vegan version of my much love high-waist harness.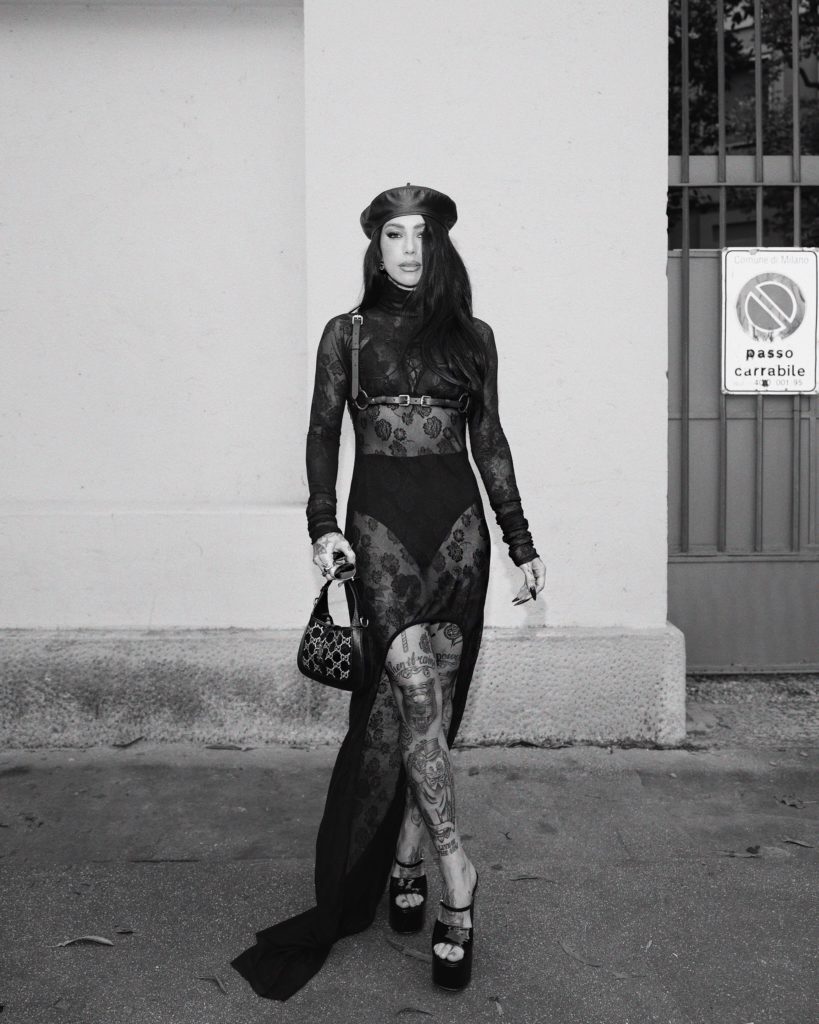 lace dress: Nue / platform mules: Valentino / harness: Ardeo Studios / bag: Gucci