Two years ago, I fell in love with the Californian-based jewellery brand, Marrow Fine. Jill (Marrow Fine founder) and I connected online, and after a year of chats, we met up IRL in Palm Springs last year. Having kept in contact and knowing I was travelling to California this summer, Jill casually mentioned a 'VIP event' in store. This sounded rad to me, but little did I know it was all going to be a hell of a lot bigger than I had at first anticipated…
The word 'collaboration' was brought forward and I couldn't believe it.
This luxury, exquisite, fine independent jewellery house that I adore wants to work with me? This opportunity wasn't a debate. Jill and I worked closely together to design a piece I really resonate with, that still feels representative of her brand. Heavily inspired by vintage Claddagh rings, with fine-detailed oxidised engravings, customisable stones, and a diamond detail: the Sempre ring was born.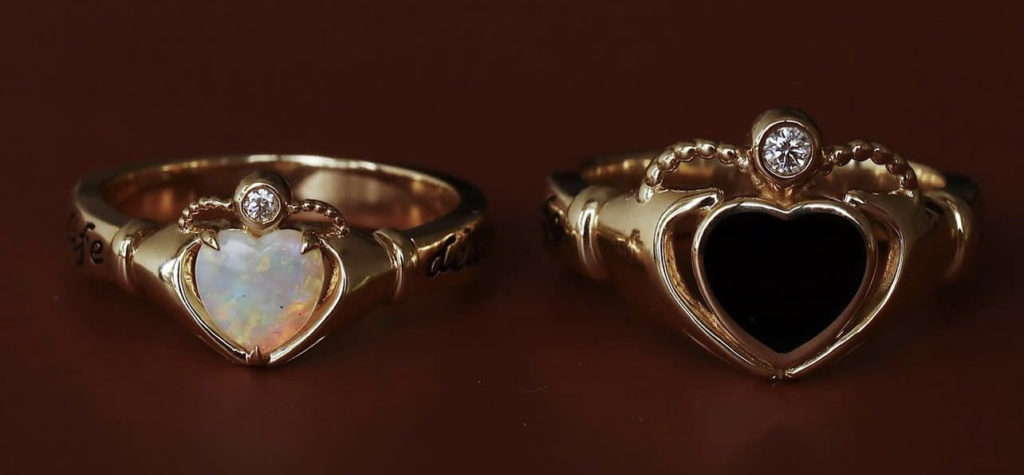 Having a piece that people can make their own & personalise was important to me when creating this ring. I love that you can buy it 'as is' with the engravings, (we created two line styles: with opal – I'm an October baby and adore this stone – and with black enamel, for the goth within) but also that you can work closely with Marrow & find a stone that appeals to you, and any sentiments you have. Marrow is a luxury jewellery brand, and this customisable experience extends that aspect further.
I have always loved hearts and what they symbolise. The intention behind this ring was to create something that serves as a reminder to cherish the love & connections we encounter while we're here.
The event itself was an experience I will never forget.
I cannot fathom how many incredible people travelled far and wide to make it. I did everything I could to spend time, talk, listen, hug and connect with everyone; and it truly went beyond anything I could have imagined. We sold out of the one-of-a-kind rings (you can contact Marrow if you are in love with any you've seen) which absolutely blew my mind.
Thank you all for being here: I couldn't do this without you.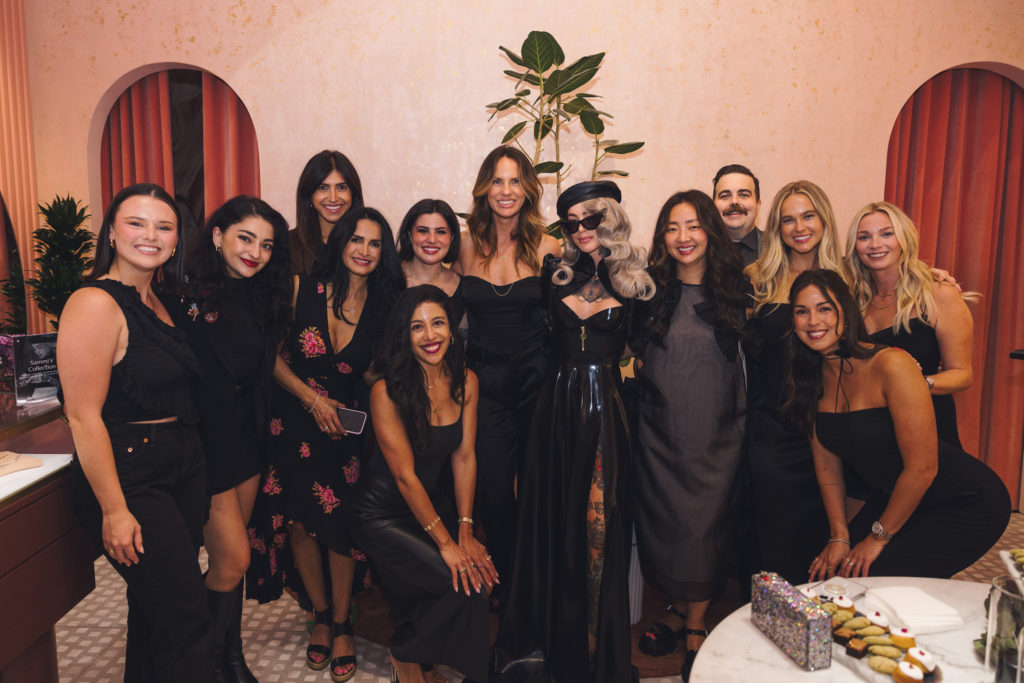 the incredible MF team (above)
the one-and-only Jill (below) and I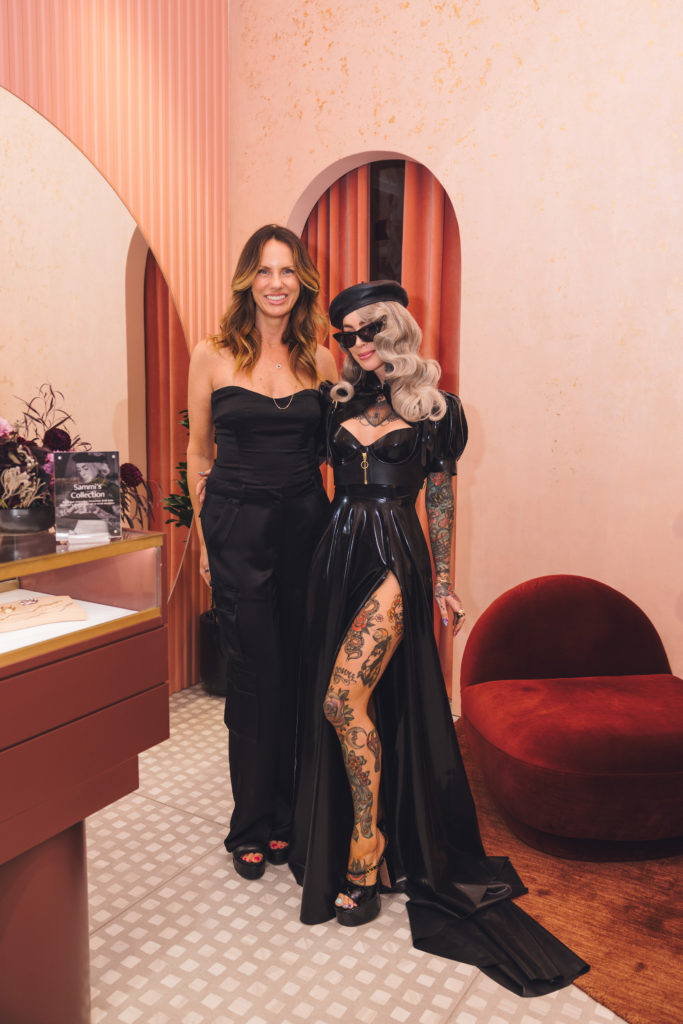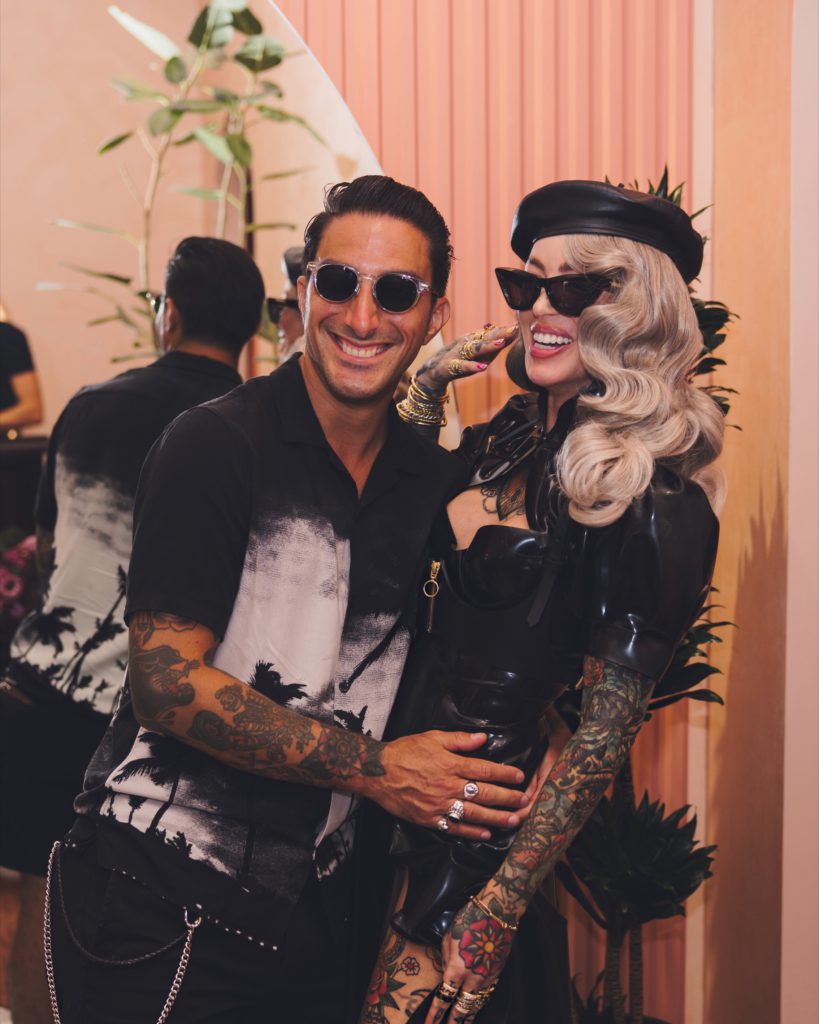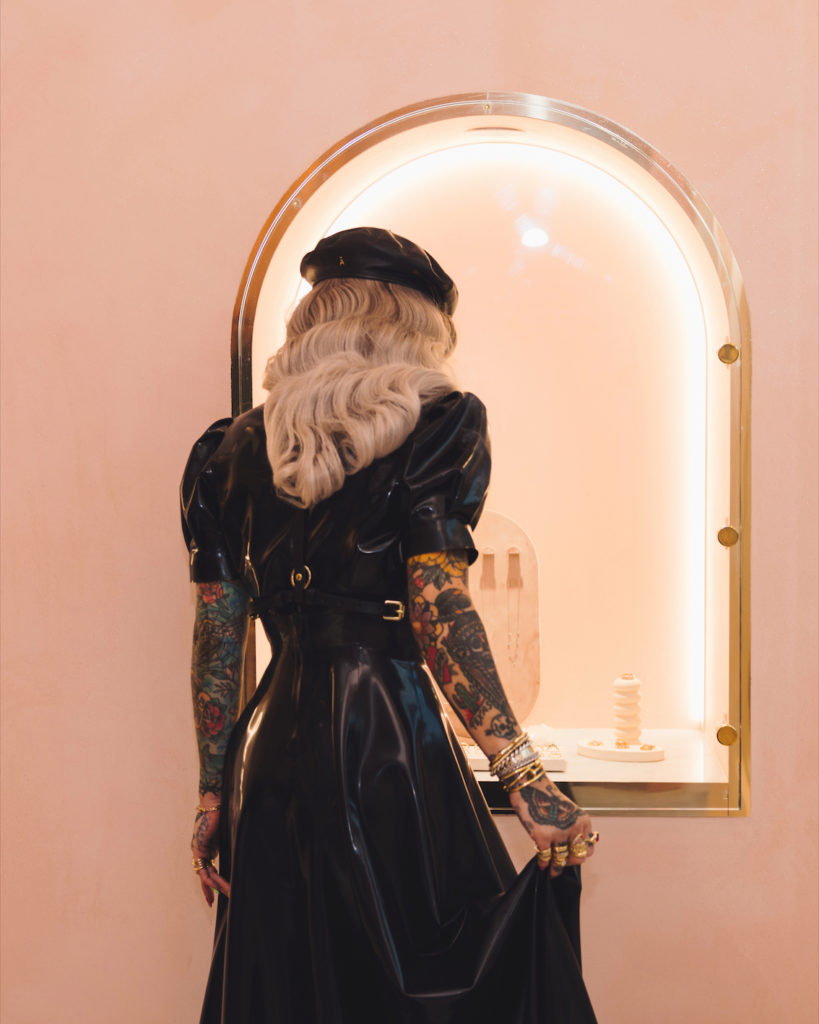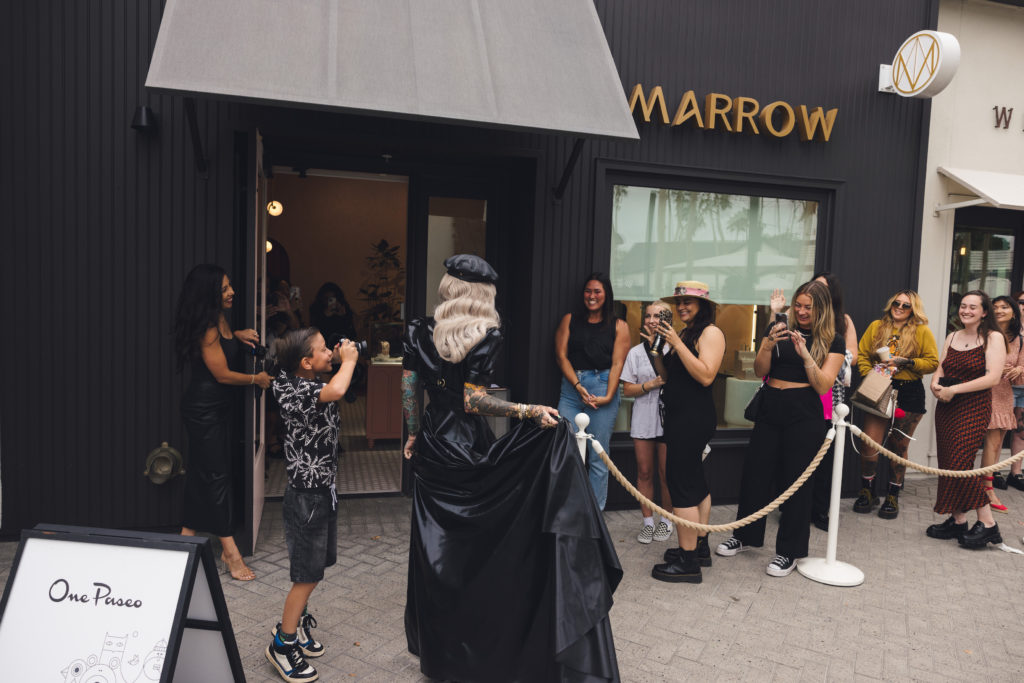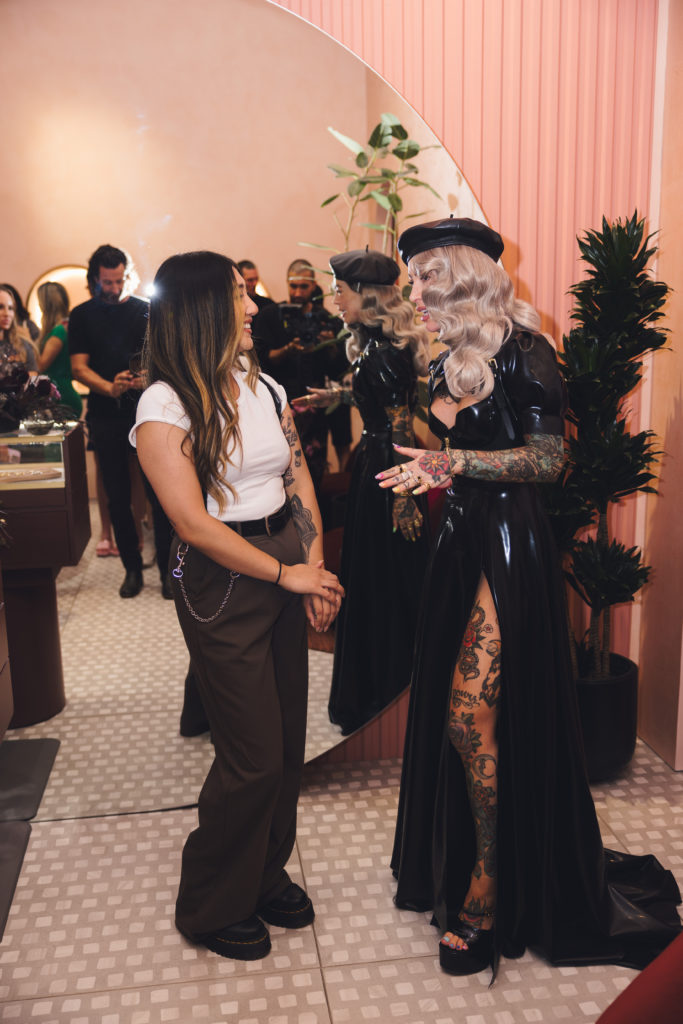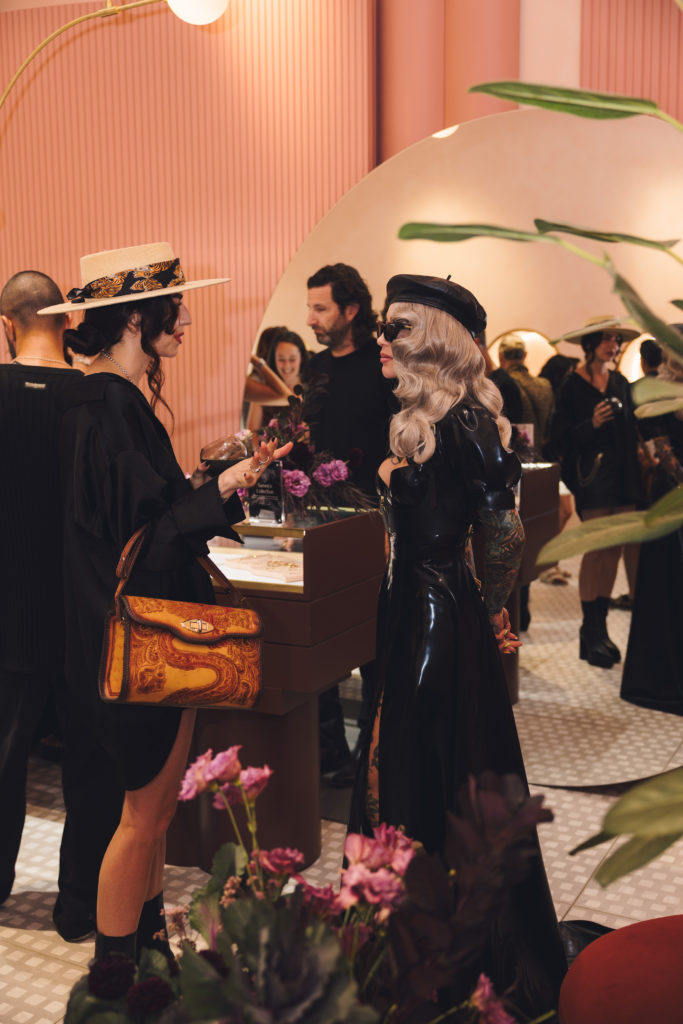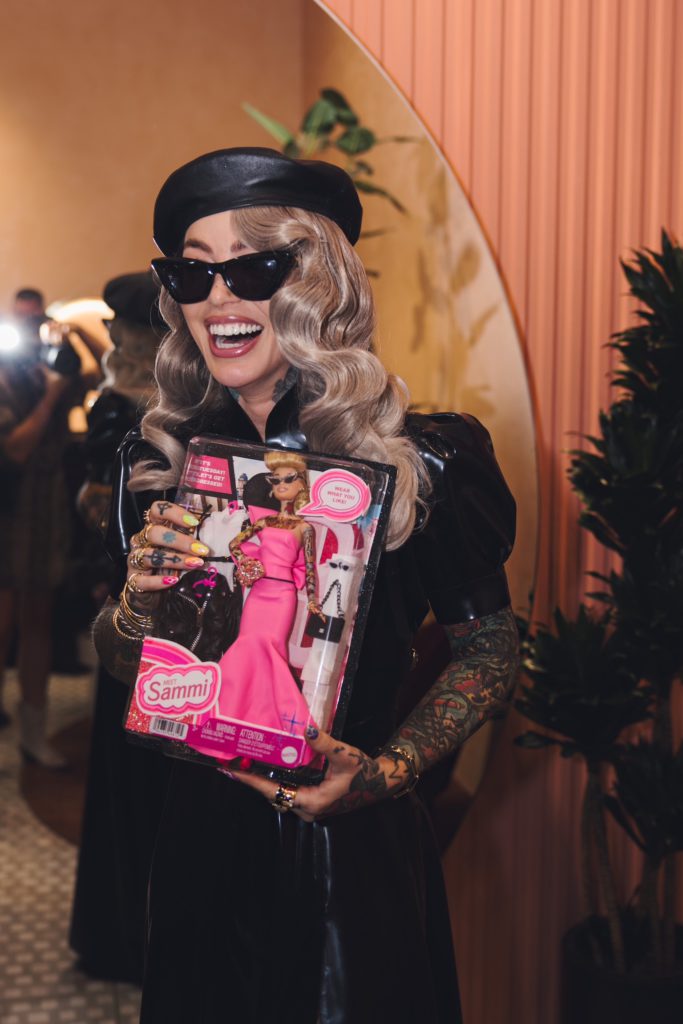 WEARING: ATUKSO KUDO LATEX // ĀRDĒO CORSET HARNESS // ĀRDĒO LEATHER BERET //
VALENTINO MULES // EDIE PARKER CLUTCH