Just because spring is upon us does not mean I shall step away from all black looks.
It does, however, mean the joy of leather jackets, lighter layers, bare legs and cut outs.
Last week I hopped to London to shoot this look featuring the (imo) highly coveted Prada re-nylon pleated mini skirt. This delightfully over-priced item sat in my wish-list for an age – going in and out of stock – and with me debating the lust/need/desire for it for months.
Low and behold it finally got a hold of me (or I of it) in time for some much needed bare-leg weather.
Sticking with black, my Mugler bodysuit remains a much adored & versatile piece – no matter the time of year. The classic Mugler cut-out details and high neckline are a combination I really enjoy wearing, and it pairs so well with other garments.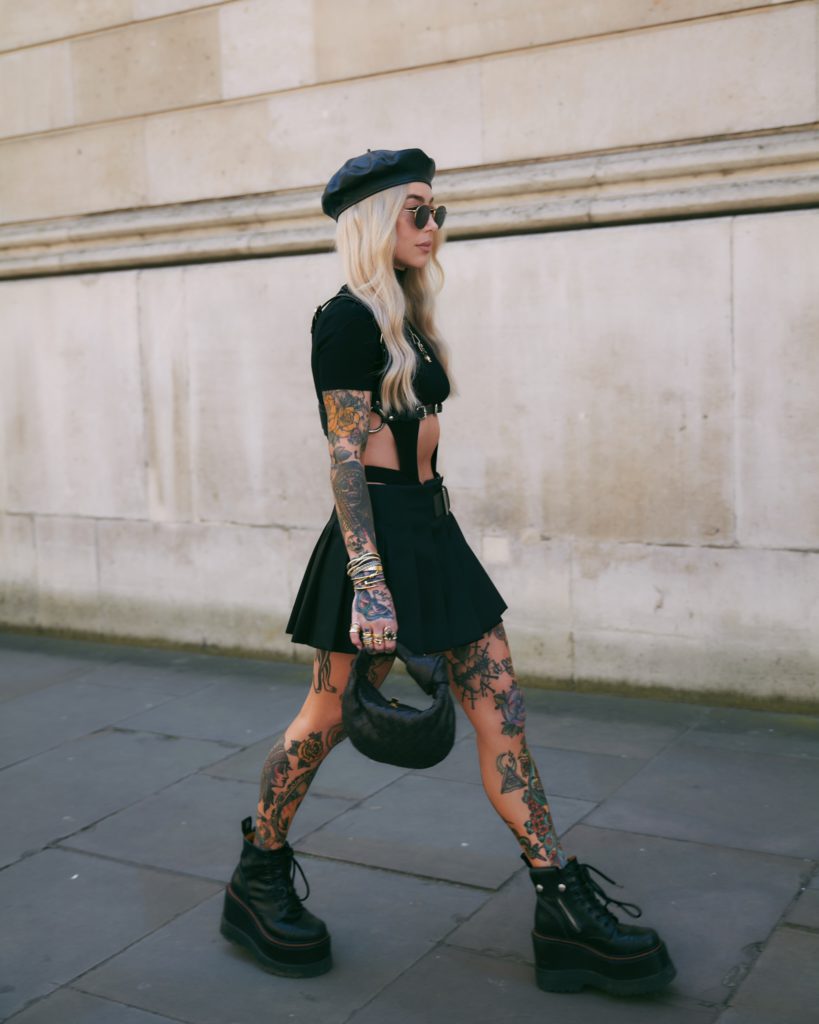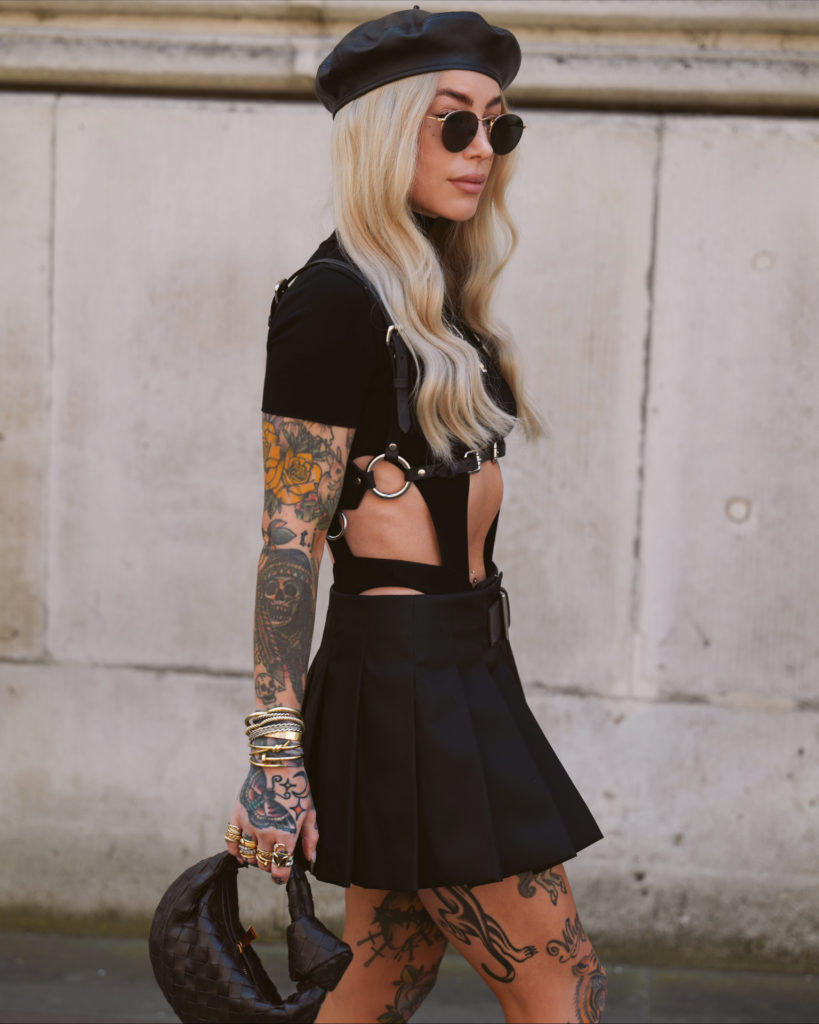 Leather details, as ever, remain a focal point: killer 90's inspired R13 platforms juxtaposed with the modern mini Bottega Jodie, High Waist Harness and leather beret silhouette.
Do you have a coveted item on your wish-list?
SHOP THE LOOK: