The Italian part of my soul (that's a quarter fyi, my nonna was from Florence) jumped for absolute joy when an opportunity to experience Puglia with NARS landed in my inbox. I say 'the Italian part' but let's be honest, my ENTIRE soul screamed with joy.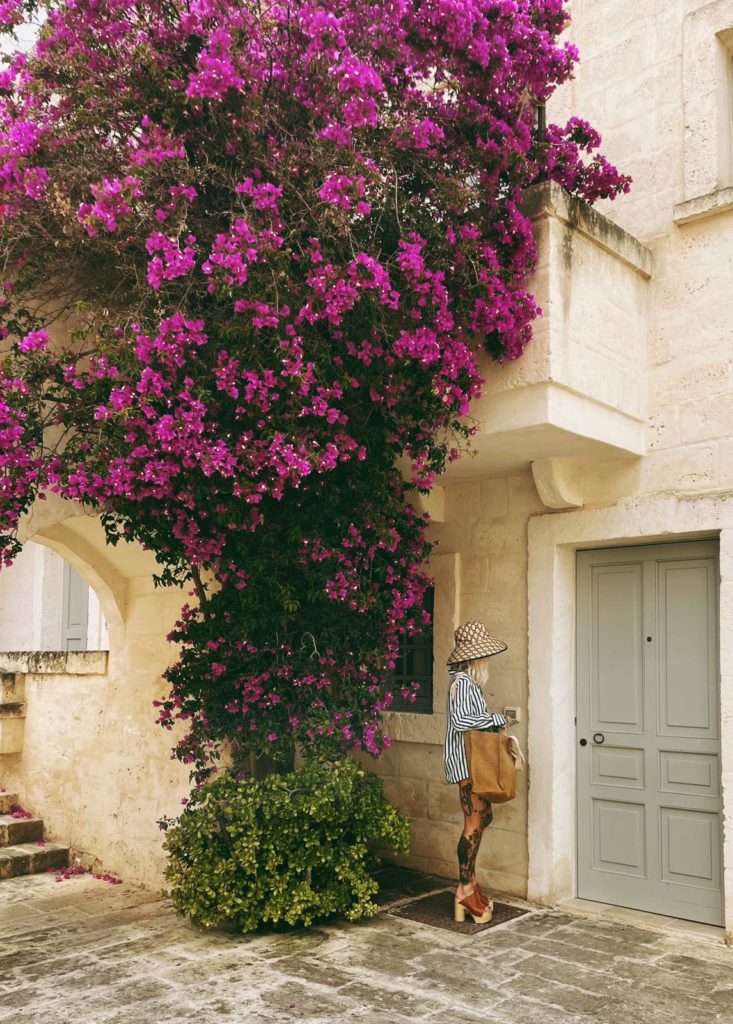 Alongside seven other markets, I travelled with other UK creators and the UK NARS team to immerse in the Afterglow collection and experience the new Afterglow blushes (launching soon – the formula is a skincare-make-up hybrid with a beautiful sheen).
'Influencer trips' get a bad rep – I do totally get why – but for so many of us it's a trip in which we work work work – ensuring we are there for brand in every way possible. Granted; they are ridiculously incredible, beautiful experiences I will never forget. I always pinch myself that they're even happening.
With an itinerary of dress-codes to adhere to, in my true I-love-being-organised-and-know-no-other-state-of-being self I planned my outfits a few weeks beforehand and packed (as much as I could) with days to spare. Let's get into the looks.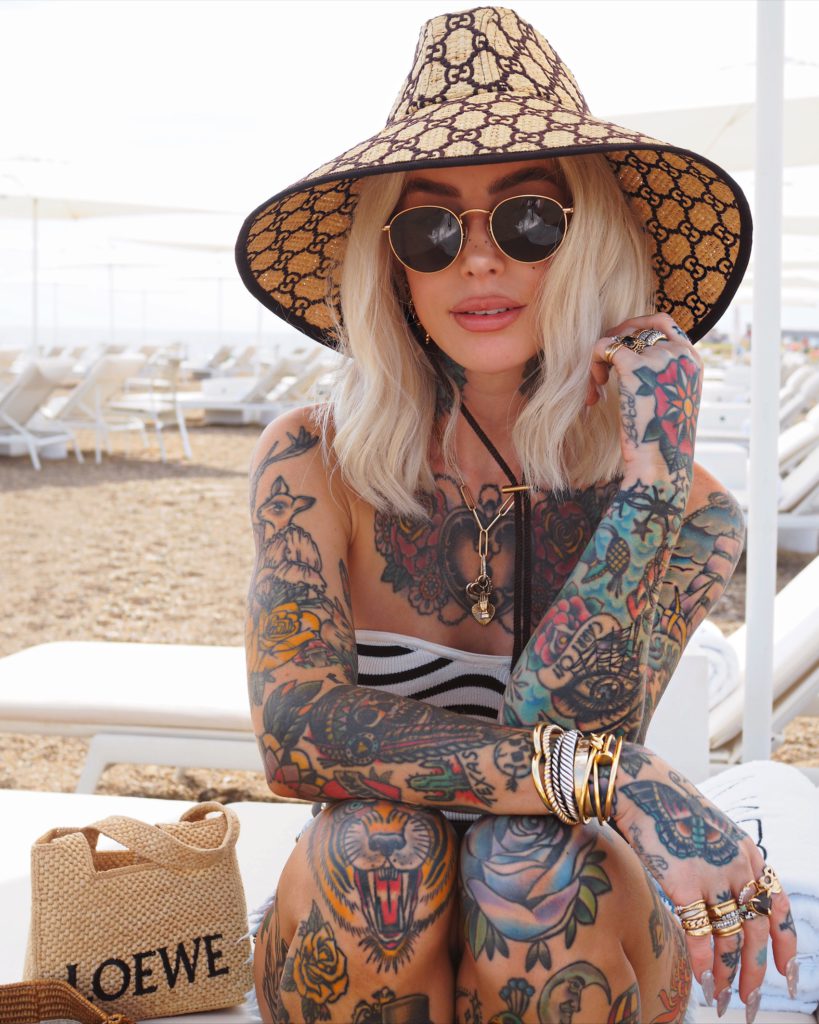 Day one: il lido. It was warm, we were on the beach: it was like my goth life in Spain all over again, as I sought shade. I wore a simple striped bustier top with denim cut-offs, with a wider striped silk shirt as a cover-up/for an extra bit of layering. Completed the look with my go-to leather belt, an oversized straw hat and mini Loewe raffia bag. Did I give into the Loewe due to the trip? Maybe. Was it worth it? Absolutely.
SHOP THE LOOK: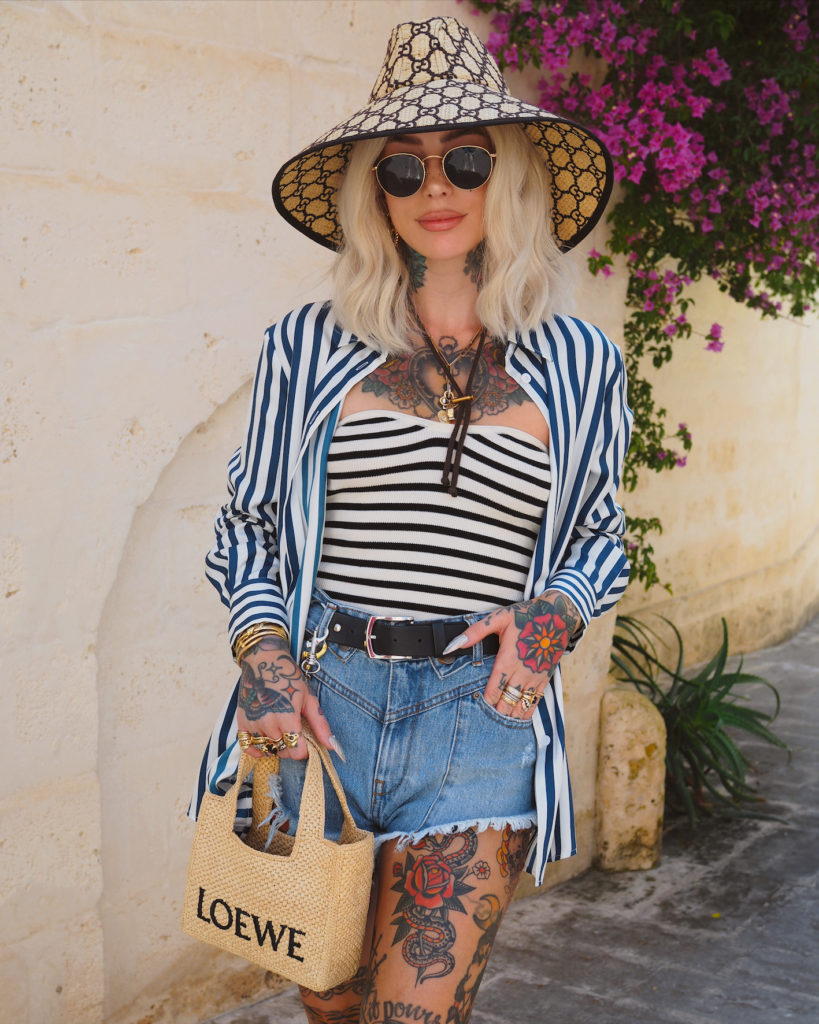 The evening cocktail night was on the same day as the lido, and the 'main event' so to speak: with an incredible formal dinner in the open Italian air.
I opted for a sheer Jean Paul Gaultier maxi dress I had been coveting and felt this the perfect excuse to take the plunge, finished off with a red lip and my leather beret.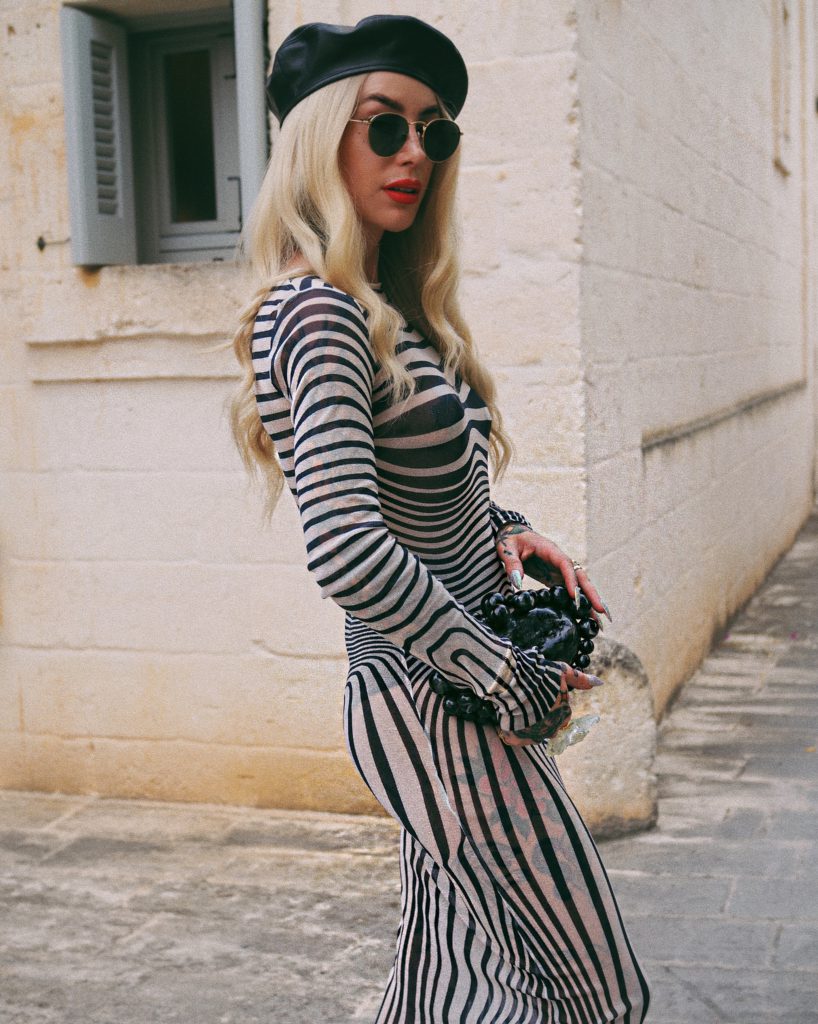 Although I didn't grab many images of this look, there's a dedicated reel and also a LGD: pick your social media poison so-to-speak if you wish to see more of this one.
SHOP THE LOOK: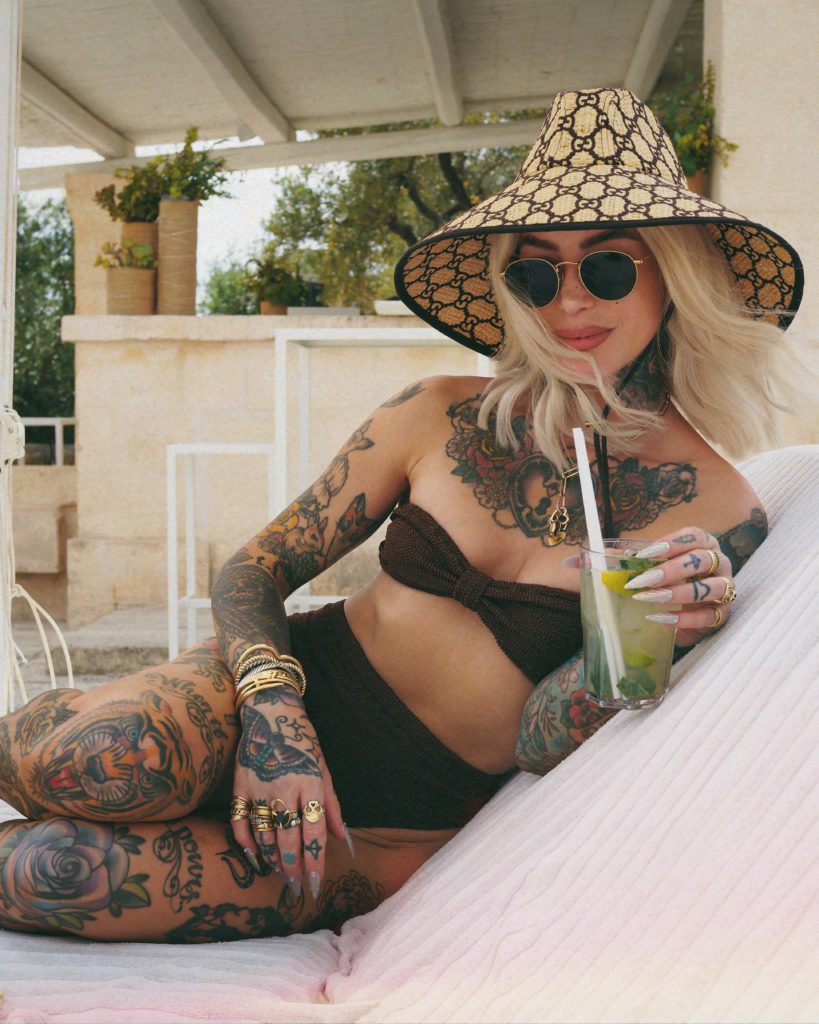 A moment of calm by the pool (editing editing) post-Lido, pre-dinner: I would just like to state – that's a virgin Mojito. Hunza G swim has become a much-loved brand for me: their swimwear is just ridiculously comfortable and I adore a high waist. Highly recommend.
SHOP THE LOOK: