When the Saint Laurent S/S'23 collection hit the runway, my attention was immediately grabbed.
I can say whole-heartedly that it's been a moment since I fell so instantaneously, deeply and head-over-heels in love with a show and every damn piece in the collection.
The leather, the silhouettes, the mesh, the colour-palette, the styling, the oversized jewellery…it was a truly wonderful sight for the eyeballs to behold and I felt absolutely captivated and in Vaccarello's world. Each look felt so in-sync with the other and so beautifully thought out. For me, the items felt a connection to the 1980's-does-1940's silhouettes. In the 1980's, there was a real homage happening for the 40's, with the revival of the structured and oversized shoulder – and I can see a nod to both eras within this collection.
The leather jackets and trench coats, with their domineering, aggressive silhouettes were the heroes for me. There is something so powerful about these looks: androgynous yet feminine, vintage yet modern. The contrast of fabrics and tonal styling really did set it all off.
Setting my sights on being able to own a cropped leather from this collection was the goal.
With months of waiting for the pieces to land, finally the black cropped trench jacket hit MyTheresa and I did not miss a beat after [very fortunately] having just been made a part of MyTheresa's personal shopper system [I've been a faithful shopper at MT for some time now, got myself an upgrade in the nick of time] and I secured it – lock, stock.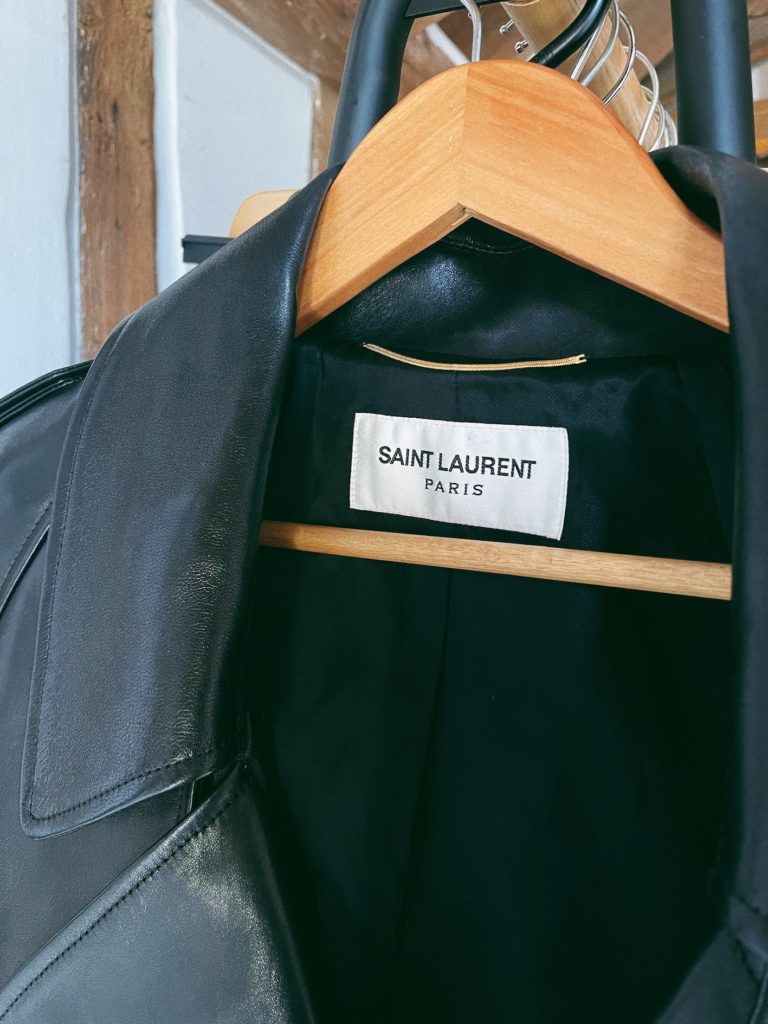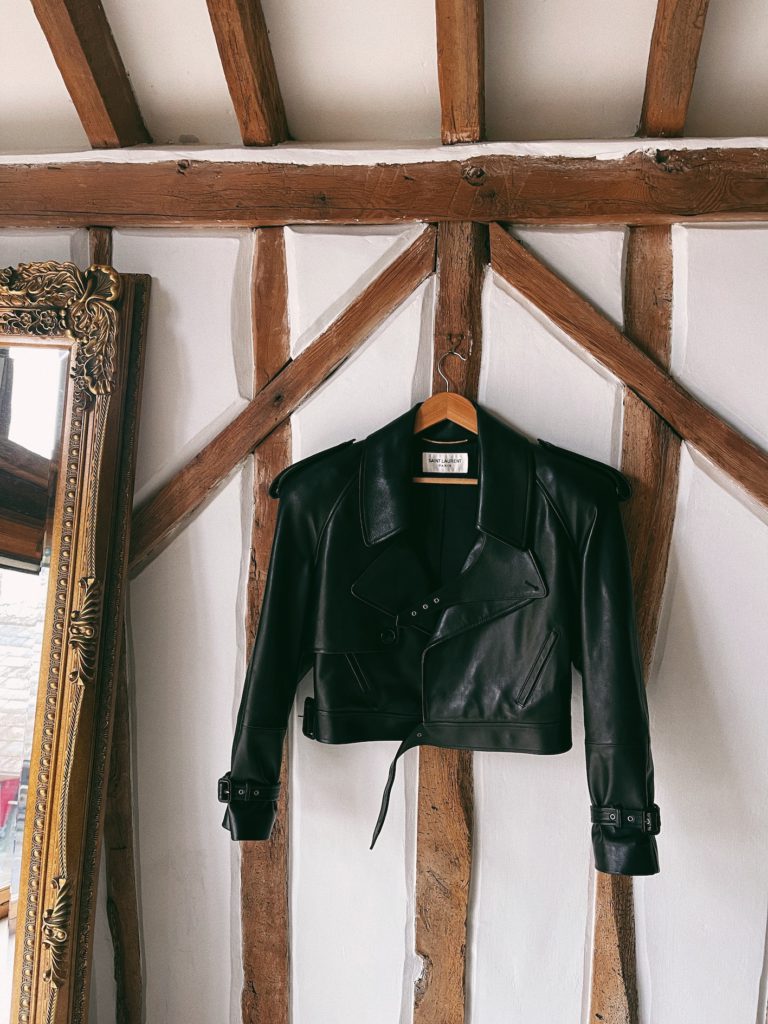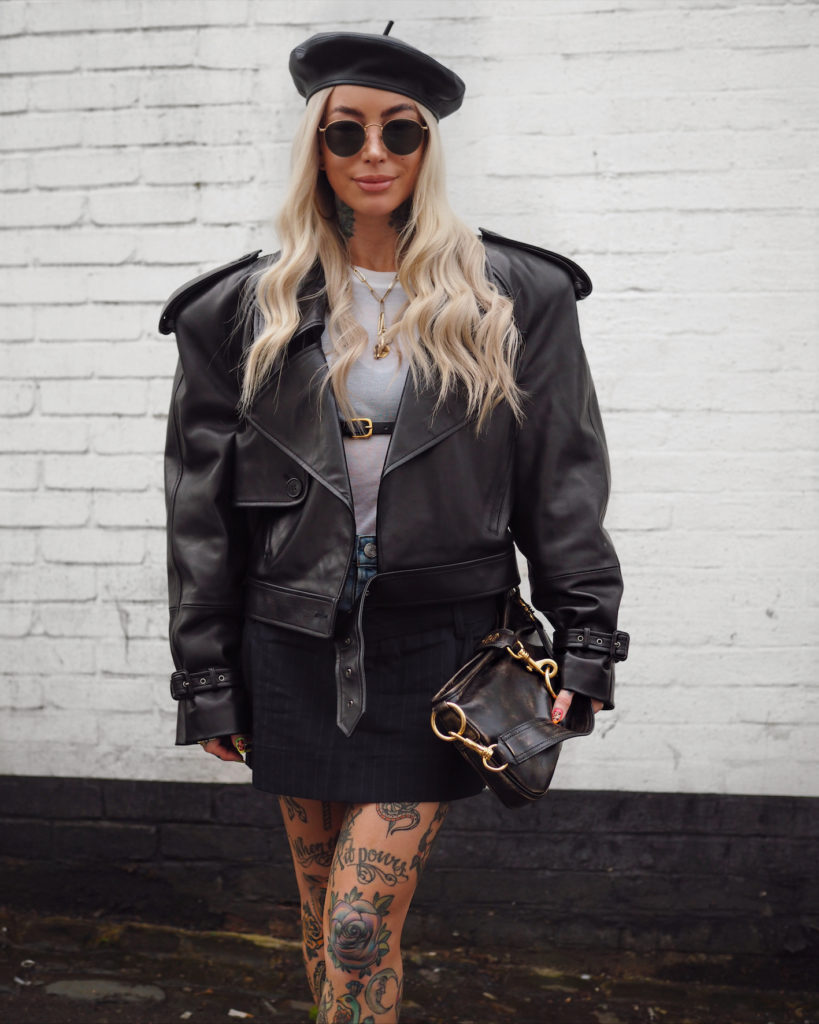 The overall aesthetic of this jacket makes it an absolute forever piece in my wardrobe […and with that price-tag, I'd like to think it really is F-O-R-E-V-E-R]. The shape is certainly in the 'not for everyone' category; but I find it truly mesmerising. Love that I can wear this piece day in, day out – it's going to become/already is a go-to.
The cropped trench leather jackets and trench coats are becoming hard pieces to acquire – with sold out sizes worldwide. For me, this is a signature modern Saint Laurent garment. No regrets.
Be prepared to get sick of seeing me + this jacket; becoming one.
SHOP THE LOOK & SIMILAR PIECES:

SAINT LAURENT S/S'23 PICKS: