Diving straight in: some looks I actually managed to get photographic evidence of recently.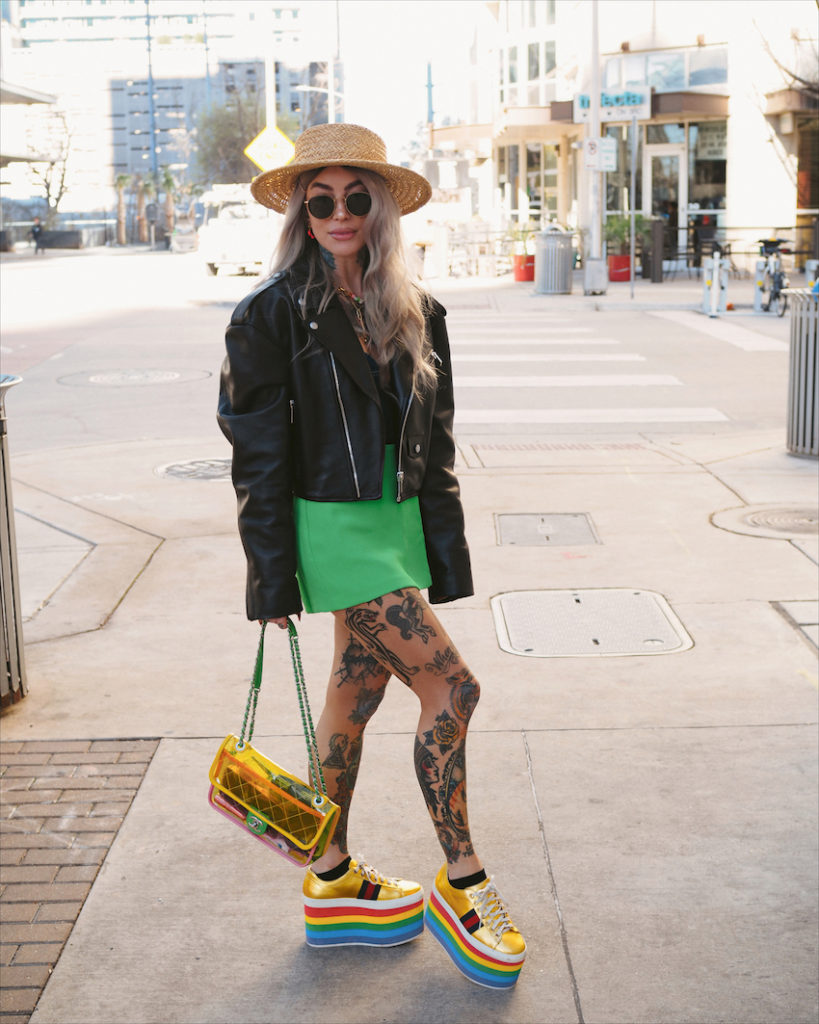 Austin in February already feels like a lifetime ago.
Blessed with warm weather on the first day, I reached for a green mini with my ever-adored pure Alessandro-era rainbow Gucci platforms. My love for this leather jacket truly knows no bounds. The cut is just utterly divinely – a cropped fit combined with oversized shoulders with an intense nod to the 80's. Added in my Coco Splash Chanel (one of my most adored recent Chanel collections, 2018) and finished off with pops of colour with my jewellery.
SHOP THE LOOK: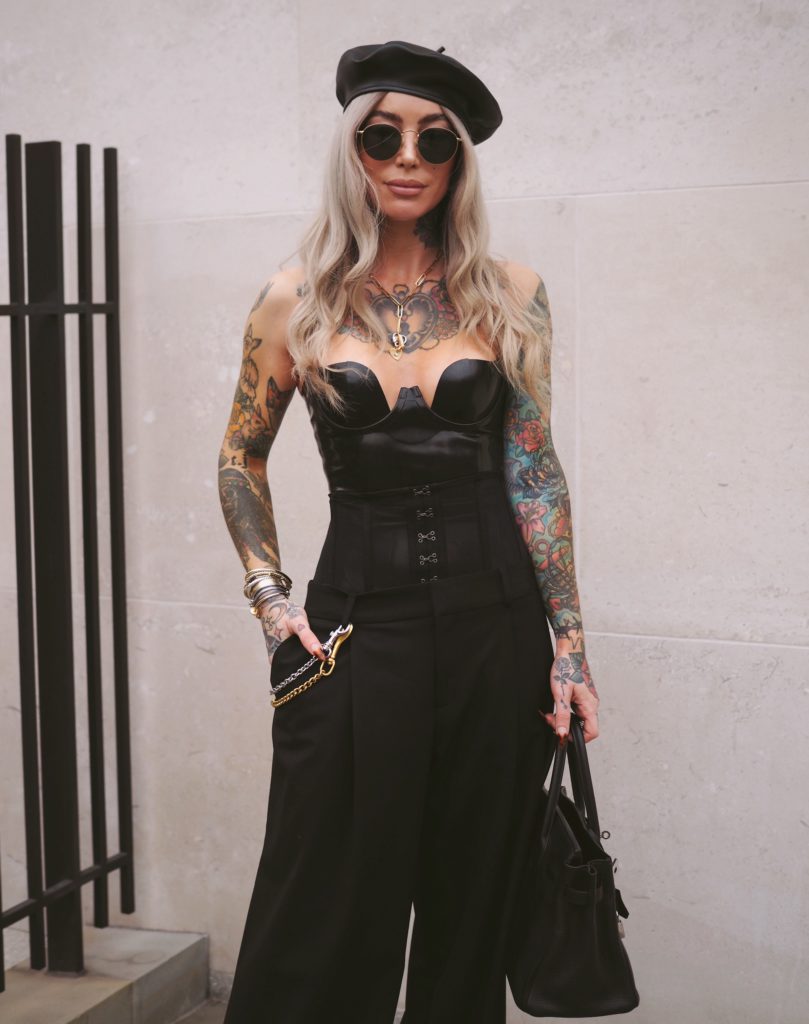 In direct contrast to the colours added in to create the look above, we have my go-to love: an all-black look of mixed black textures. Shiny black latex from Atsuko Kudo (a London based brand – can't recommend them enough for all your latex needs) contrasts the deep black wool and mesh layer of the Monse corset trousers. A mixed metal moment with my ever adored chains and completed silhouette with my black leather beret. The bag of the day was my Birkin 30 – a highly coveted second-hand piece I finally gave into last year. I picked mine up from Break Archive – another UK independent – excellent for pre-loved and second-hand bags.
SHOP THE LOOK: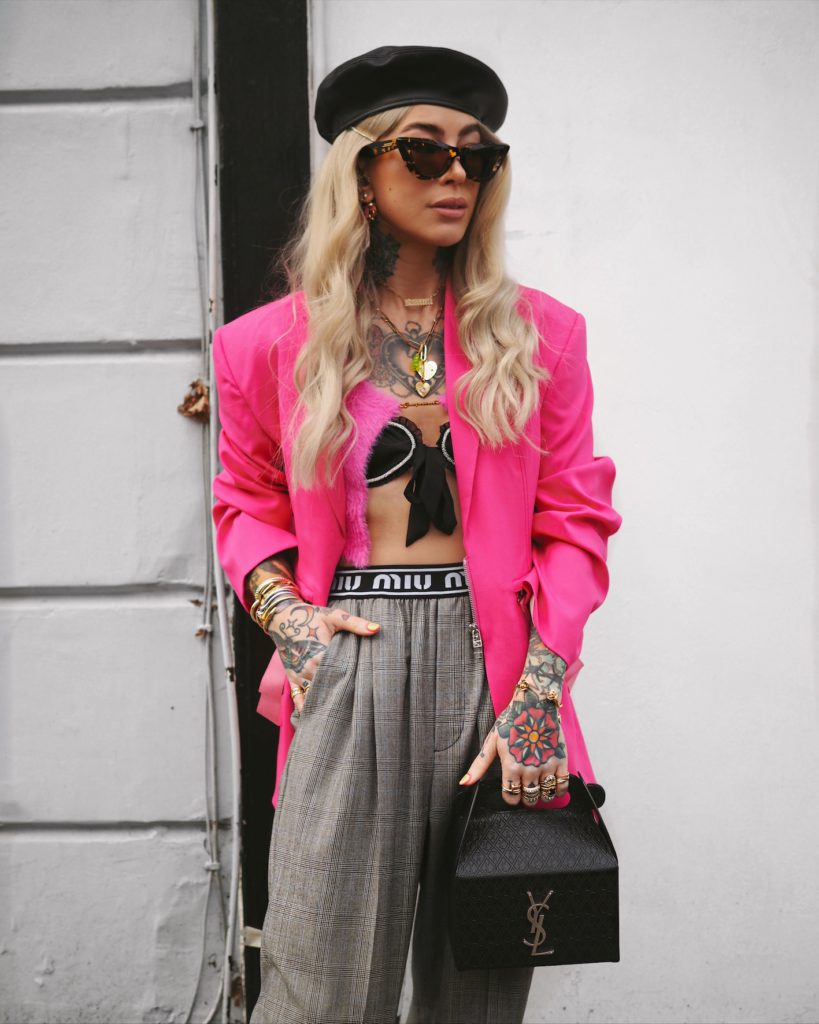 A bold January look on a gloomy day to combat the dull.
Neon pink Jacquemus against grey high-waisted trousers. The cut of this blazer accentuates the shoulders and nips in the waist; whilst the additional draped fabric details at the back really set it off. Need I mention the Saint Laurent takeaway box bag AGAIN? There's a TikTok dedicated to this thing of beauty.
SHOP THE LOOK:

you can follow my outfits posts here