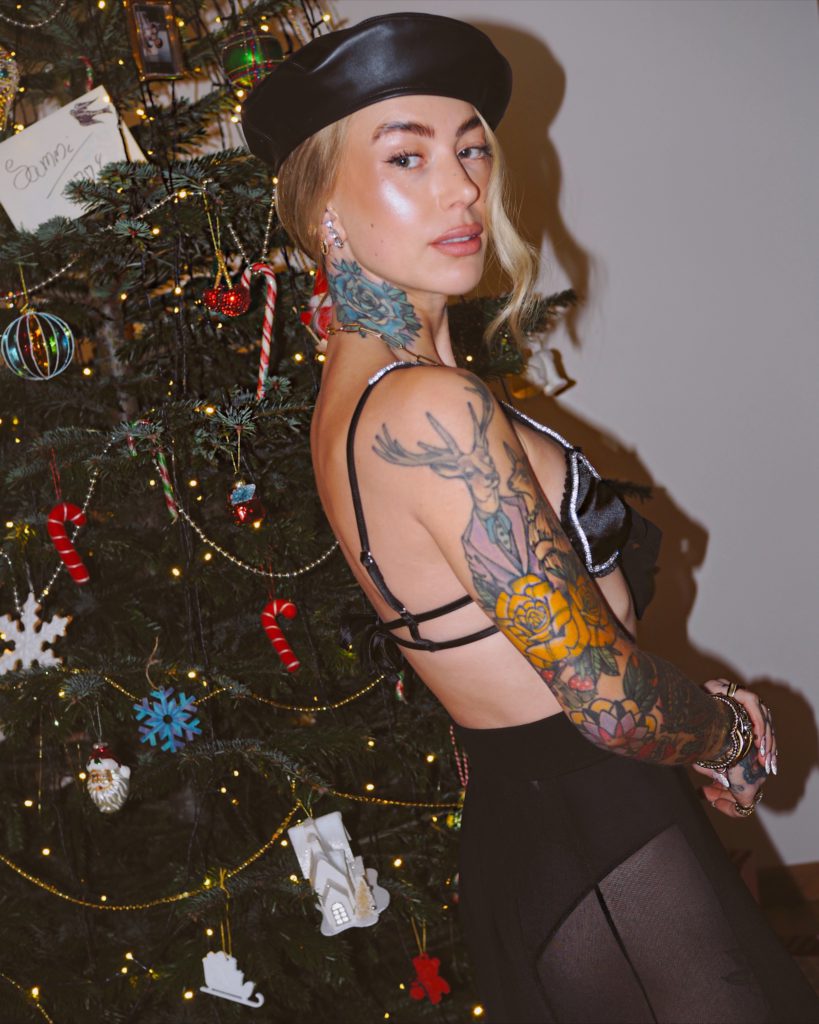 Sparkles and cable knits: 'tis the season.
My final post of 2022 with Free People.
Outfits this time of year – actually, starting in September – it's all about the last quarter outfit wise – are my favourite. The combination of layering options pleases me greatly. As per the title of this post, these outfits are all about being at home for the holidays: combining fancy-at-home-gatherings and the need for more chill looks. Let's start with the later.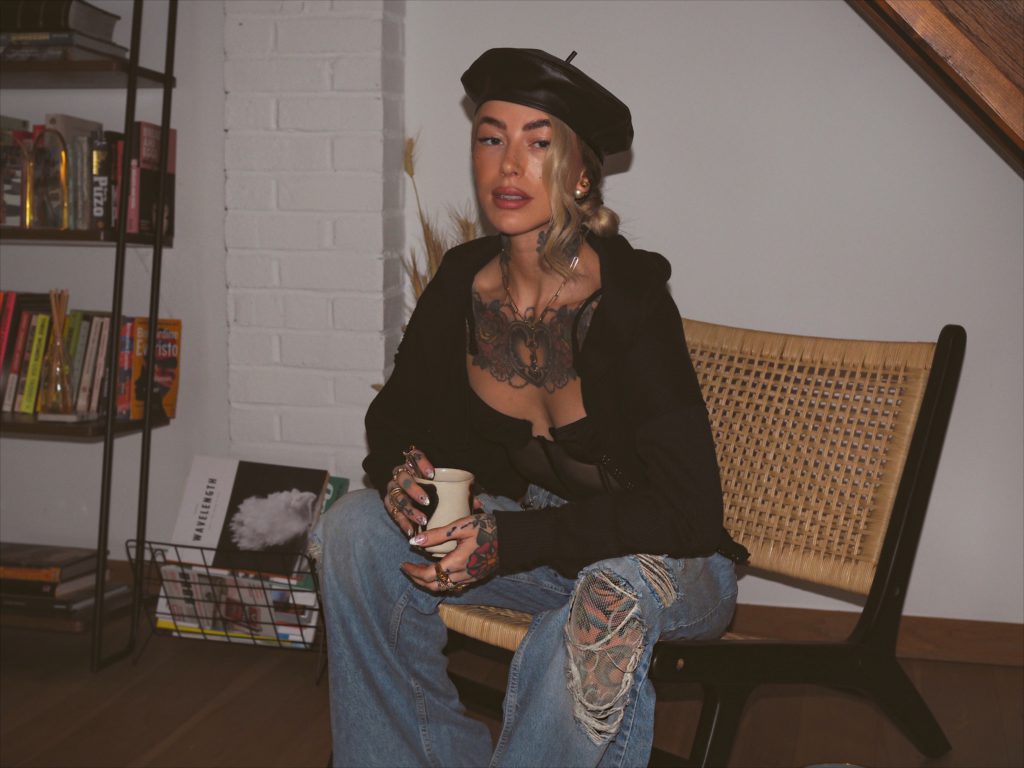 I've gotten more into jeans as of late.
They're unlikely to ever be as much of a staple to me as they are to others, but I've certainly been reaching for them more this year. Distressed denim is my thing. These wide-leg slouchy jeans (hello 1997) with ripped details are perfect for those lull at home days: super comfortable and easy going.
Love layering tights underneath for that combo of extra detail, extra warmth.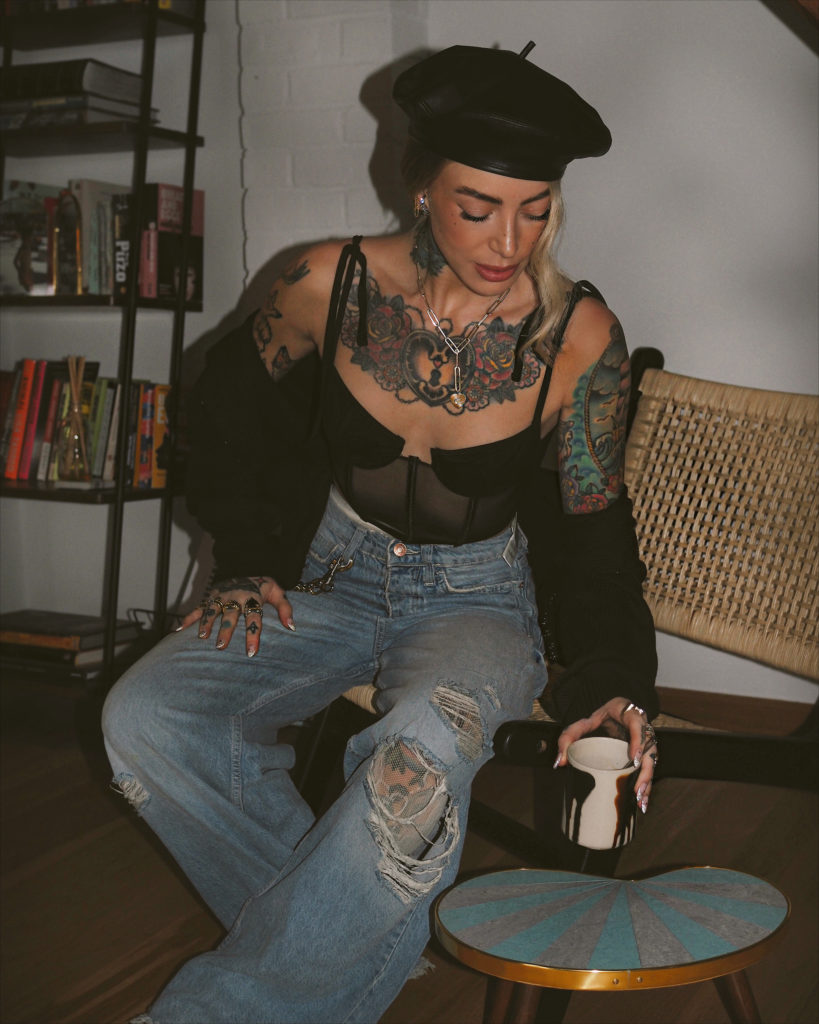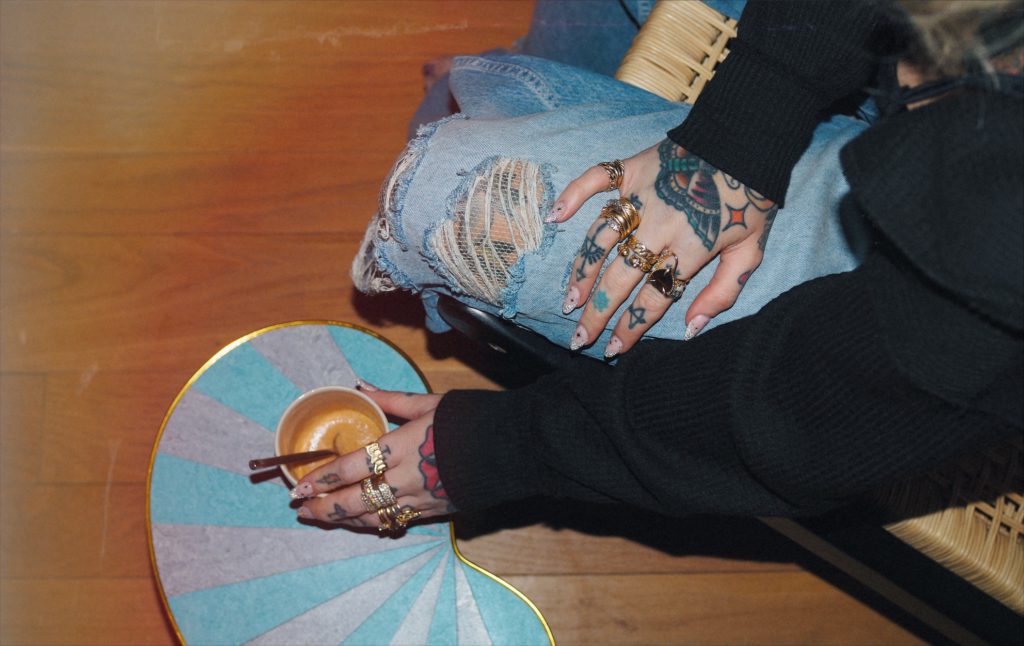 Something I personally enjoy about denim is how easily it can be dressed in different ways.
Here I've paired the slouchy jeans with a more unexpected structured corset inspired top with mesh details (ADORE) and then layered over a contrasting hoodie with hook details.
SHOP THE LOOK:

The next looks: we're into that New Year's Eve kinda vibe.
As a non-party kinda gal, NYE isn't for me in the way it is for some: the idea of going out partying would send me into an early grave*. For me, it's about staying in with friends, eating excellent food, dressing up (but then getting into pyjamas early) and playing board games. *slightly dramatic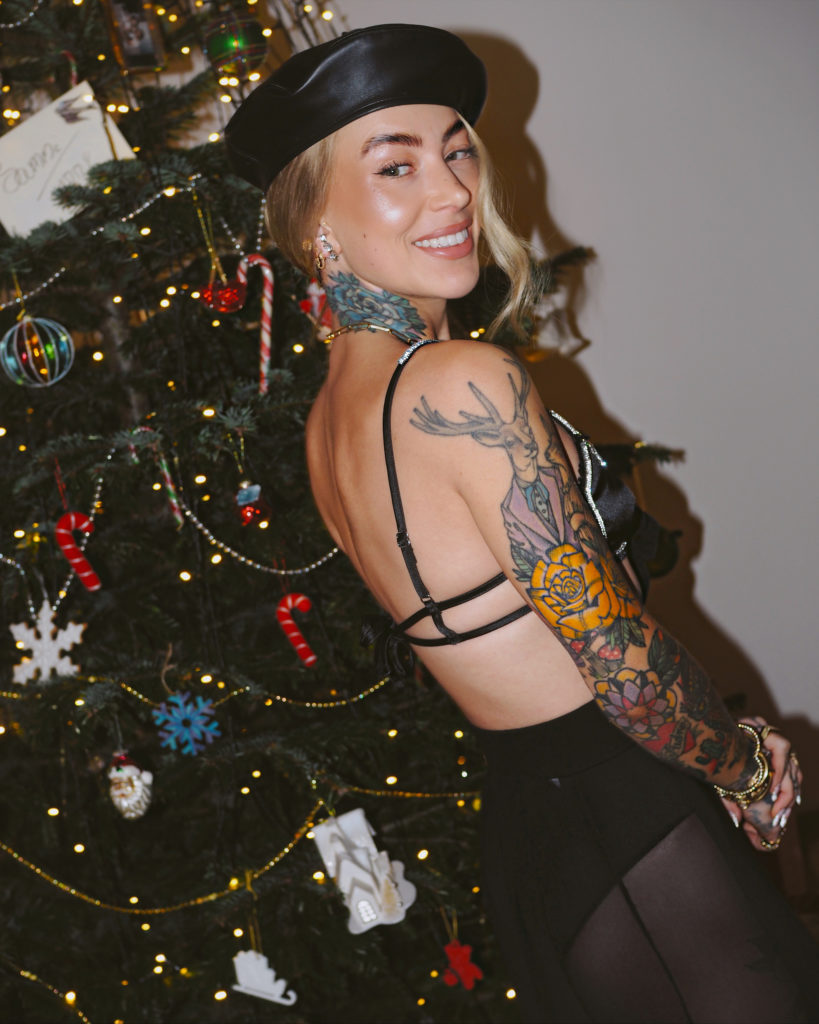 No matter what you're up to, what better way to end the year and see in a new one with a bit of sparkle.
This teeny bra top from For Love & Lemons has beautiful heart shaped cups, embellished straps and central bow detail. It would pair excellently with a semi-open buttoned down shirt or under a black crop blazer as per below. I paired the top with a sheer long floaty maxi skirt: a bit of extra drama it definitely didn't quite need.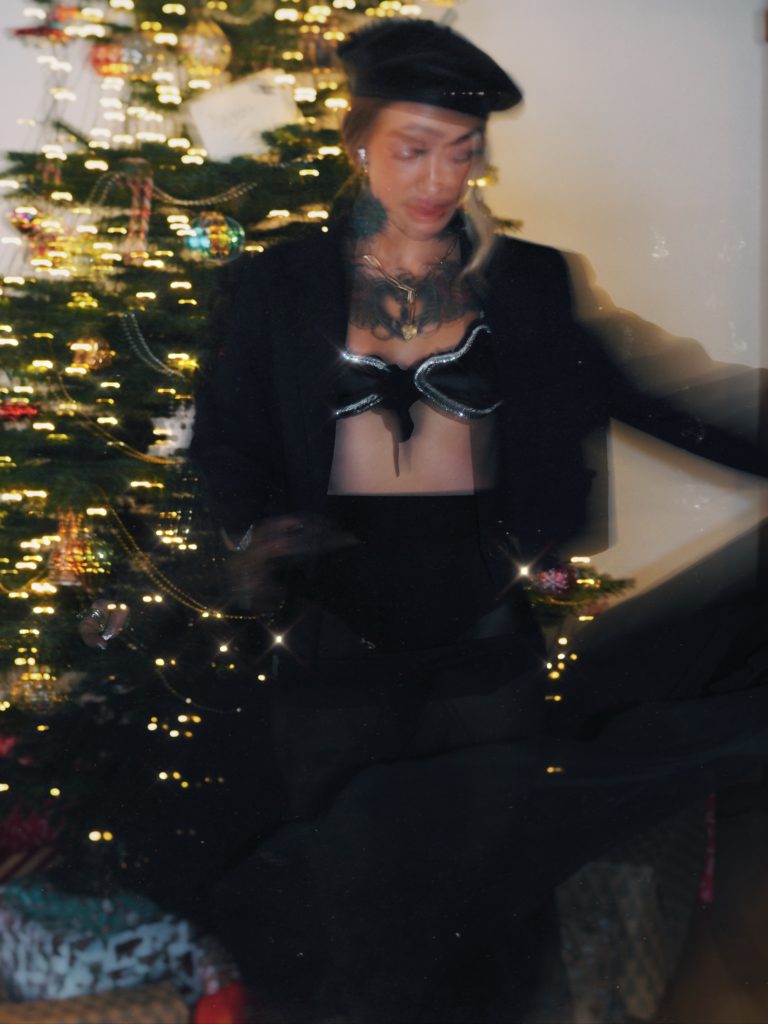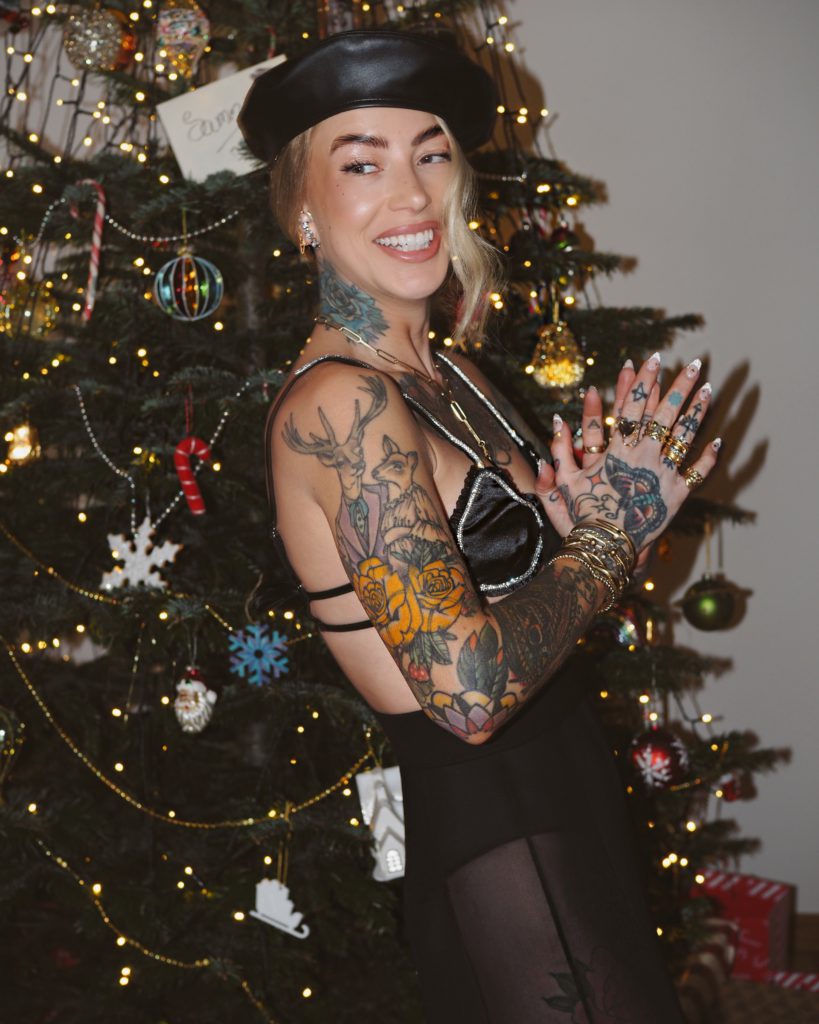 SHOP THE LOOK:

Knitwear x crystals: a combination that makes so much sense in December.
Layered a crystal mesh top over a knitted bustier and paired with simple high-waisted black trousers: this feels like the kind of outfit that you could adapt for many an occasion. Simply add a blazer for formalities and remove the crystals for at home days.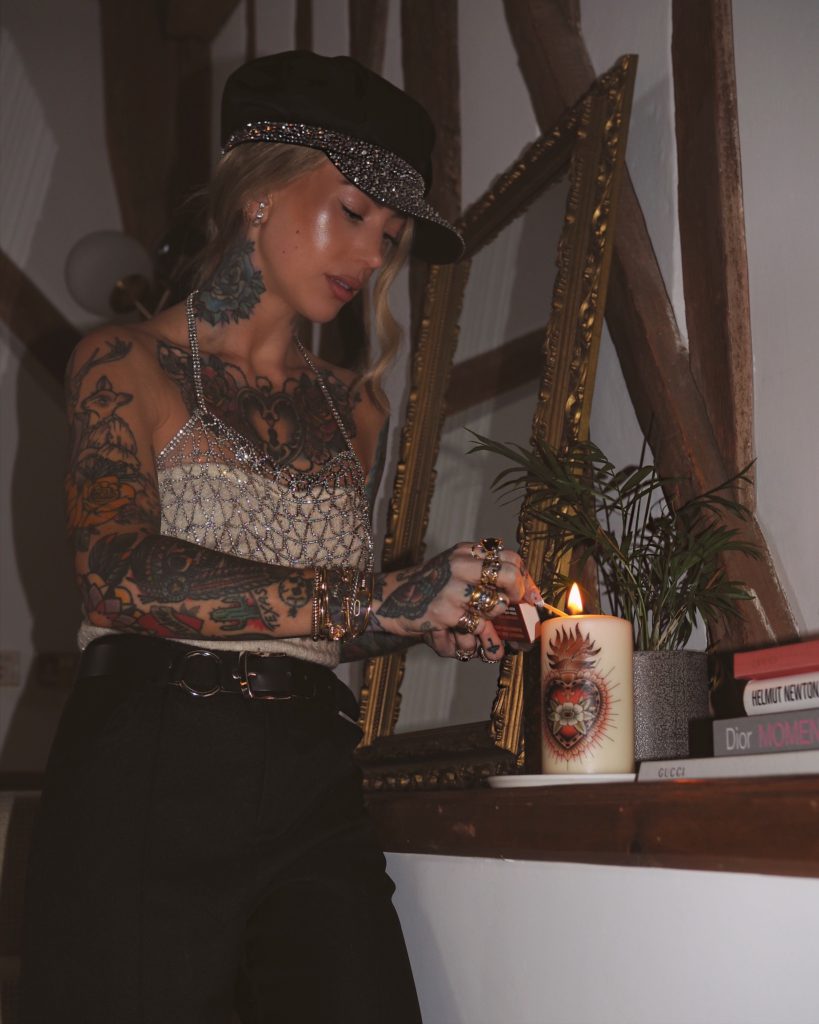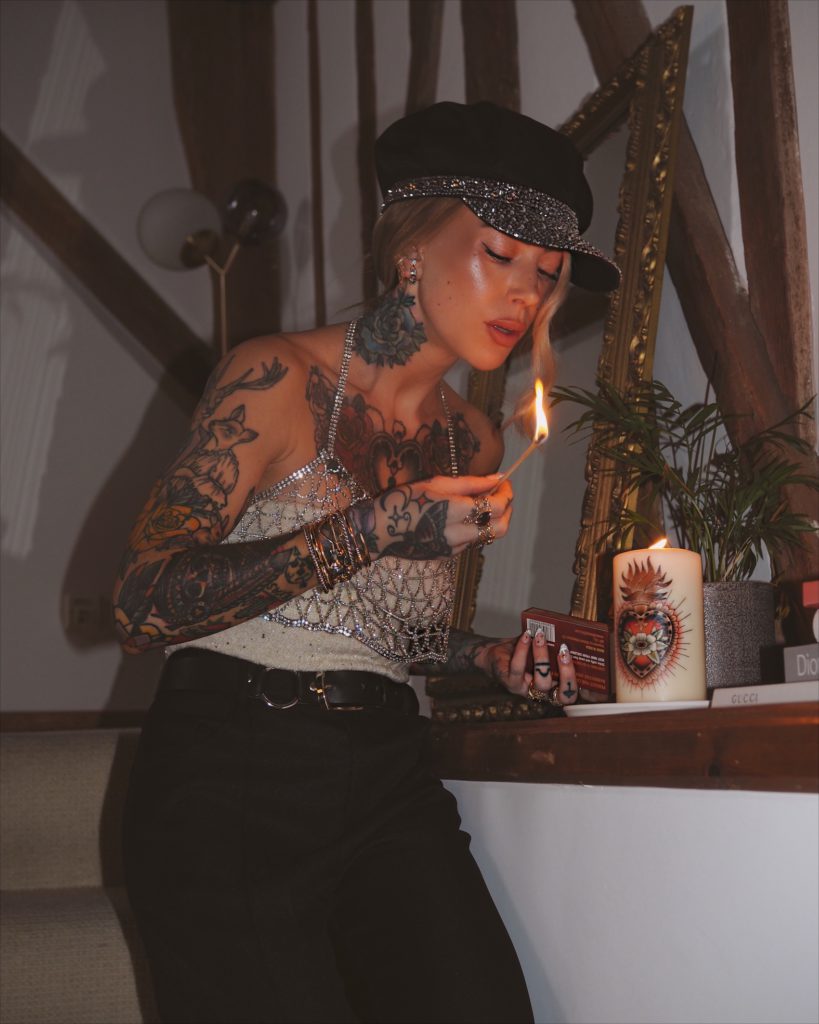 SHOP THE LOOK:

Cobwebs and snow: an iconic duo. Spooky season and sparkle season have united.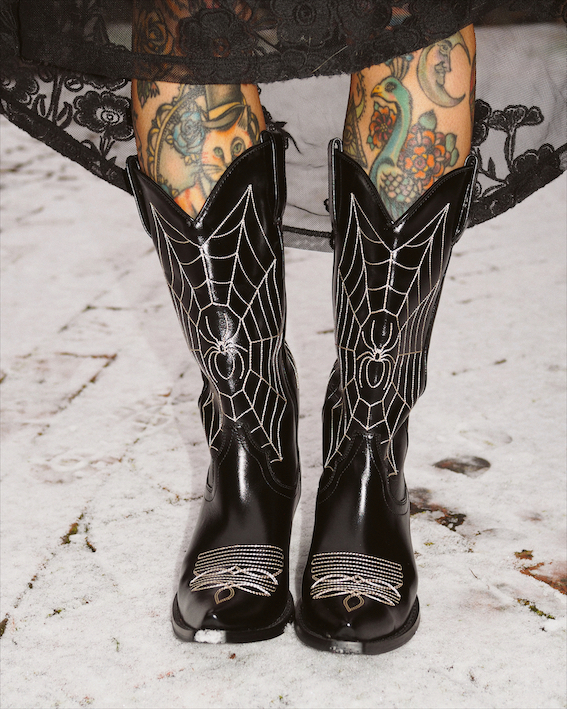 Fell in love with these cowboy boots with web and spider details.
The least practical choice of footwear one could wear in the snow – there's more grip in a flip-flop – but I had to show these nonetheless.
Pair with black high waisted shorts, tights and mini dresses this time of year and then they'll fill the goth soul with joy when worn with black denim come spring time.

A big genuine thank you to Free People for working with me this year. For the trust with my creative control (which brings me such joy) – it's been an absolute delight…and thank you to you, for sticking by my humble blog this year.
Wishing you an absolutely magical end of 2022 & all the best for 2023.