This collaboration has been a long time coming.
Last November, Playful Promises and I began conversations regarding a potential lingerie collaboration, inspired by my undying love of underwear as outerwear.
That initial conversation since sprung eleven months of meetings, designing, countless voice notes and messages, many cups of coffee, sampling…until we finally shot the full collection in September – and I am very proud to say it launches today.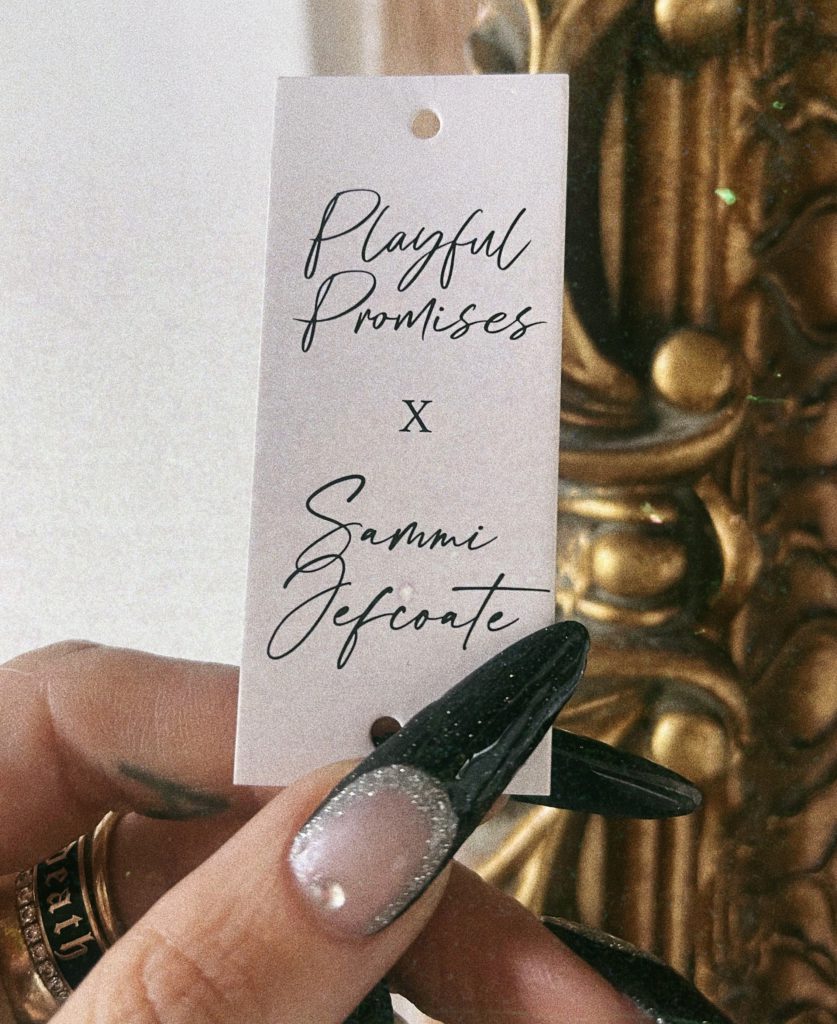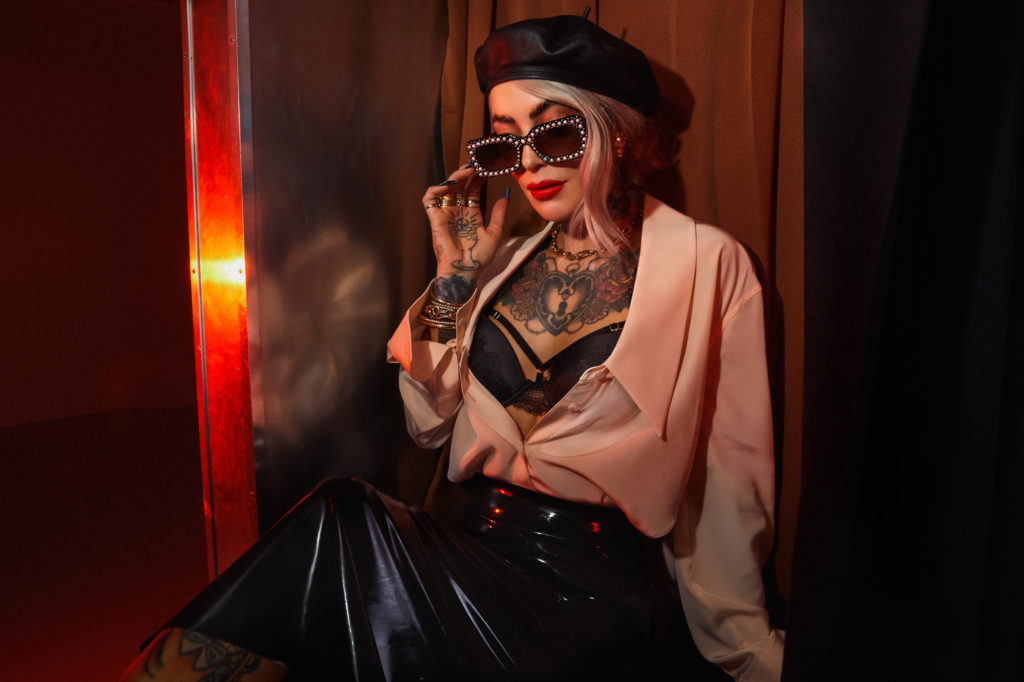 These pieces are intended to be styled to add a touch of allure to your outfit and be seen: a peek of bralette lace through a shirt, a lingerie thigh harness with a mini skirt: but truly, it's up to you how you wish to style them: which, in my opinion, is always the real beauty behind outfit individuality and creating looks.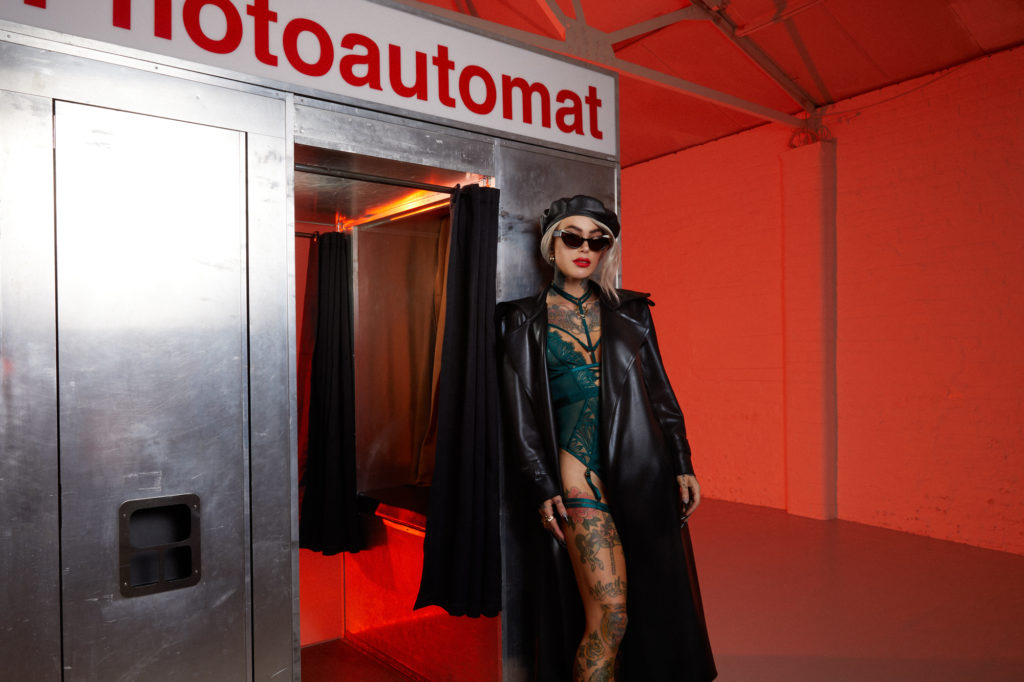 Forever inspired by autumn, the collection features go-to seasonal hues – emerald green, deep burgundy – with a key focus on my ultimate colour of all time: black. These pieces make for versatile styling, from daily wear such as the ever comfortable hero piece, the 'Wish' bralette with front closure and lace detail, to the more occasional wear (or hey, wear it daily though: I'm here for it) 'Haunted' bodysuit.
I adore the 'Libra' and 'Midnight' bodysuits for their absolute ease: they are particularly comfortable to wear, in black jersey with extra details such as a lingerie neck harness and mesh cut-out details. Paired with high waisted trousers or juxtaposed with casual jeans, these pieces are so wearable for autumn and winter particularly, and fit in beautifully alongside your own wardrobe staples.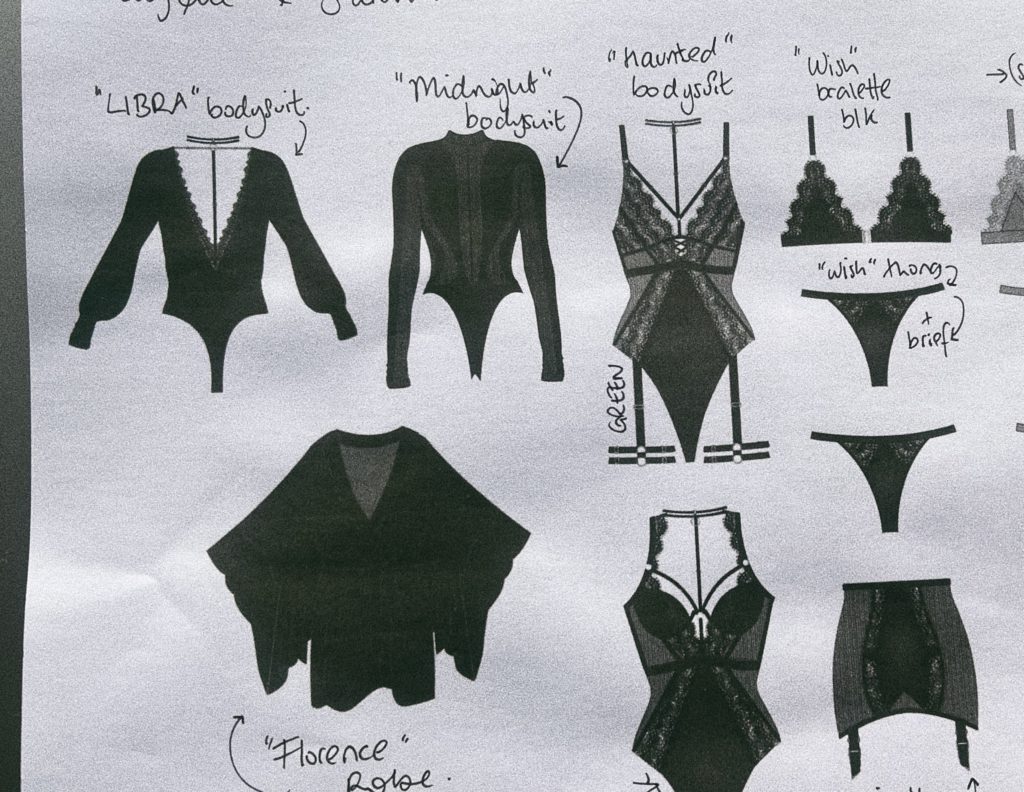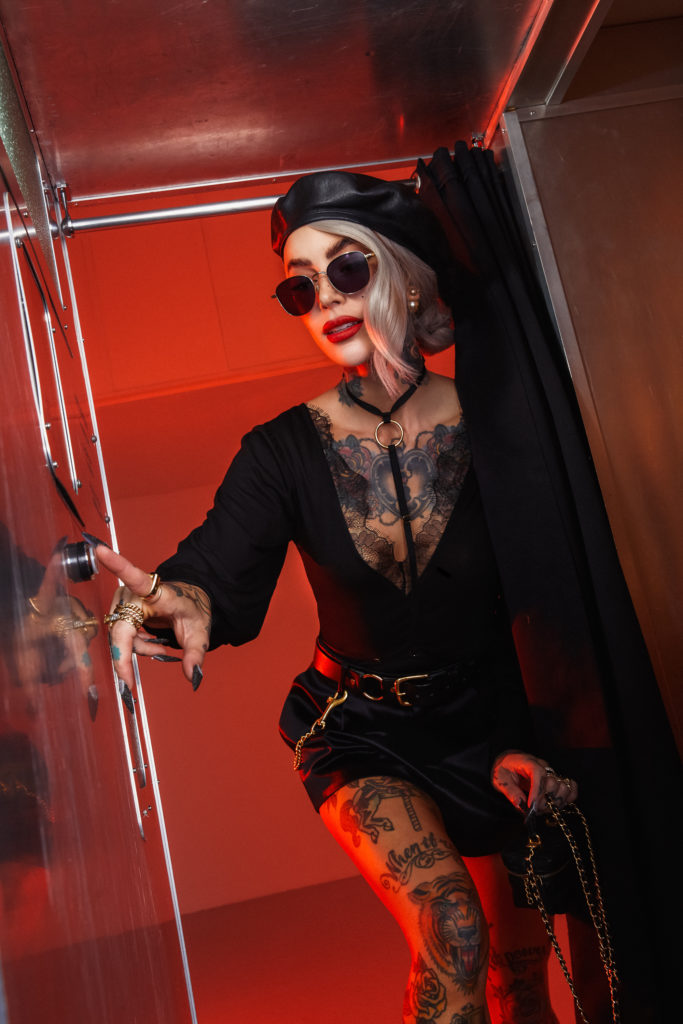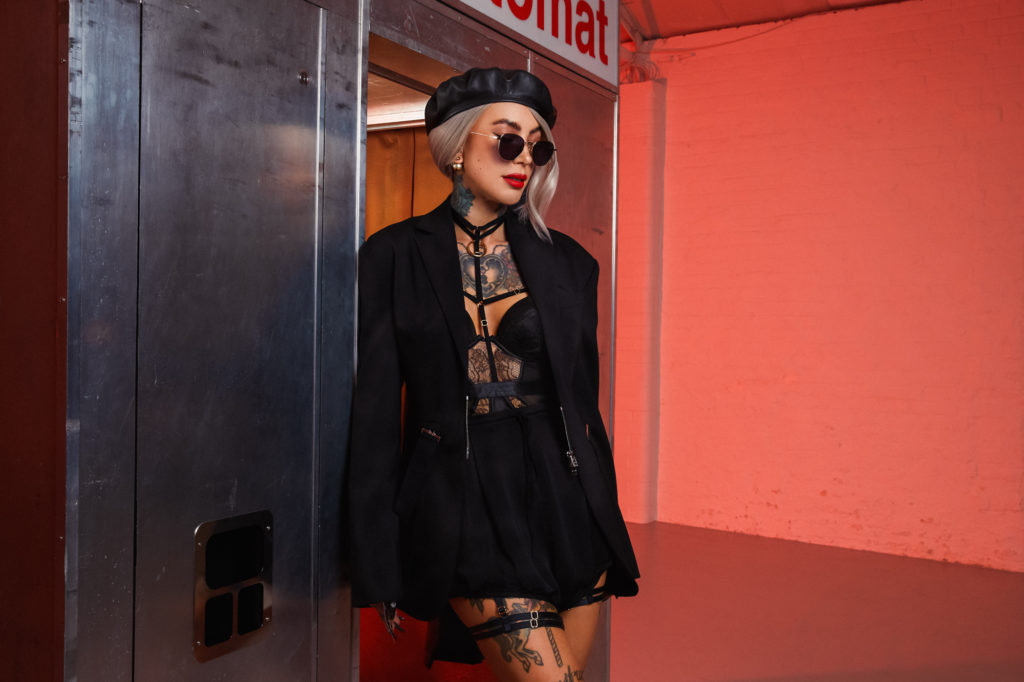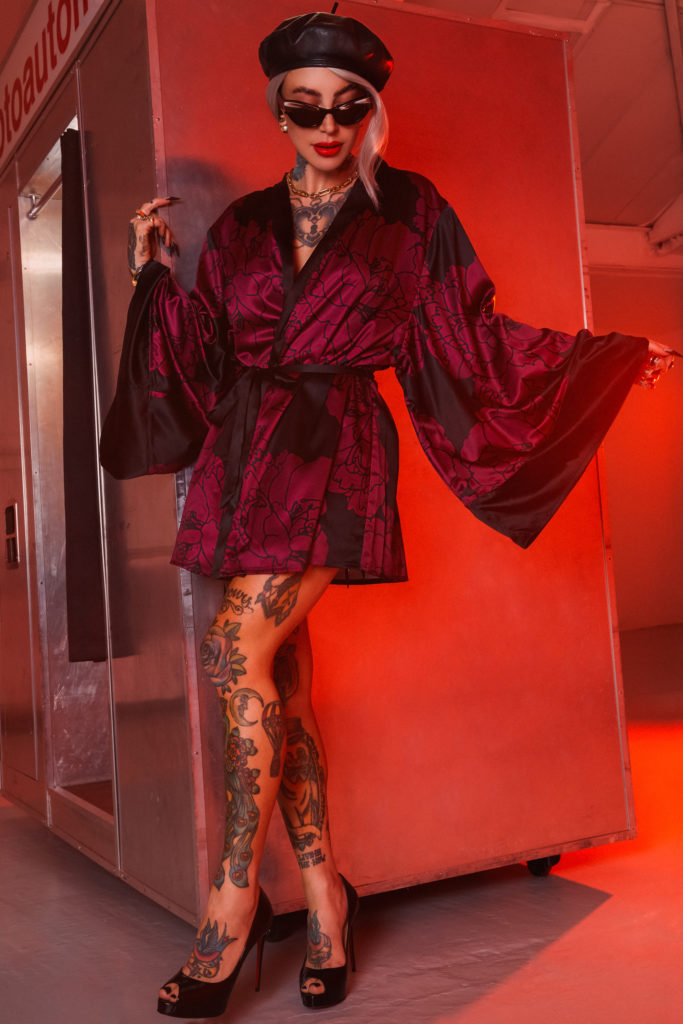 Available in sizes UK8 – UK 18, bra sizes 32B – 38F*
So excited to finally share these pieces: you can shop the full collection here.
Happy styling, happy Libra season.
LIBRA / MIDNIGHT / HAUNTED / WISH / RAPTURE / FLORENCE / BLACK NUMBER 1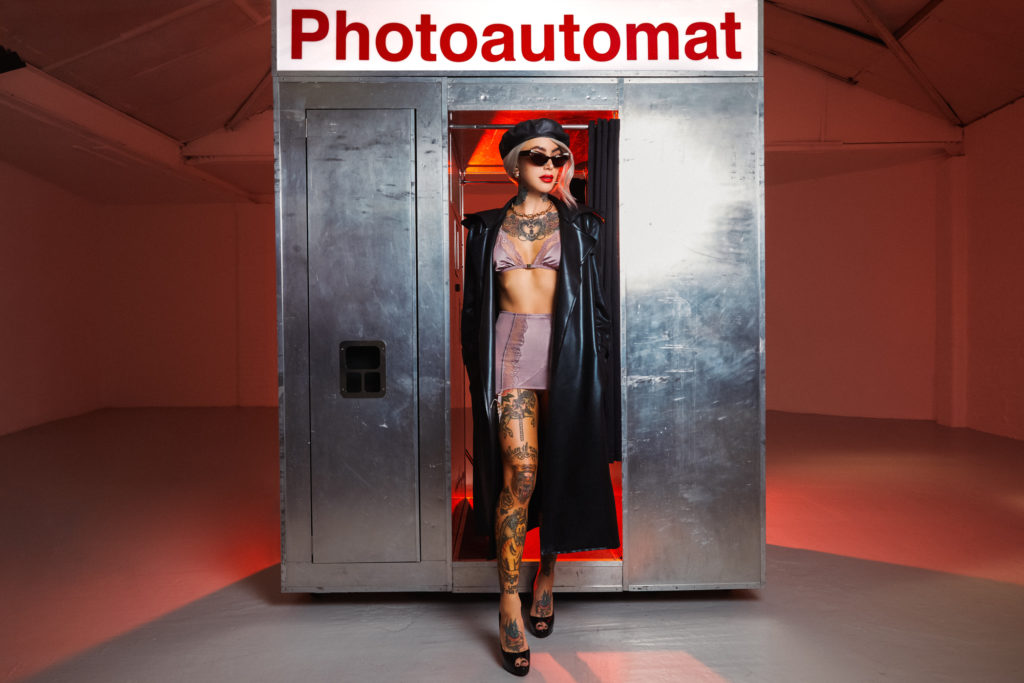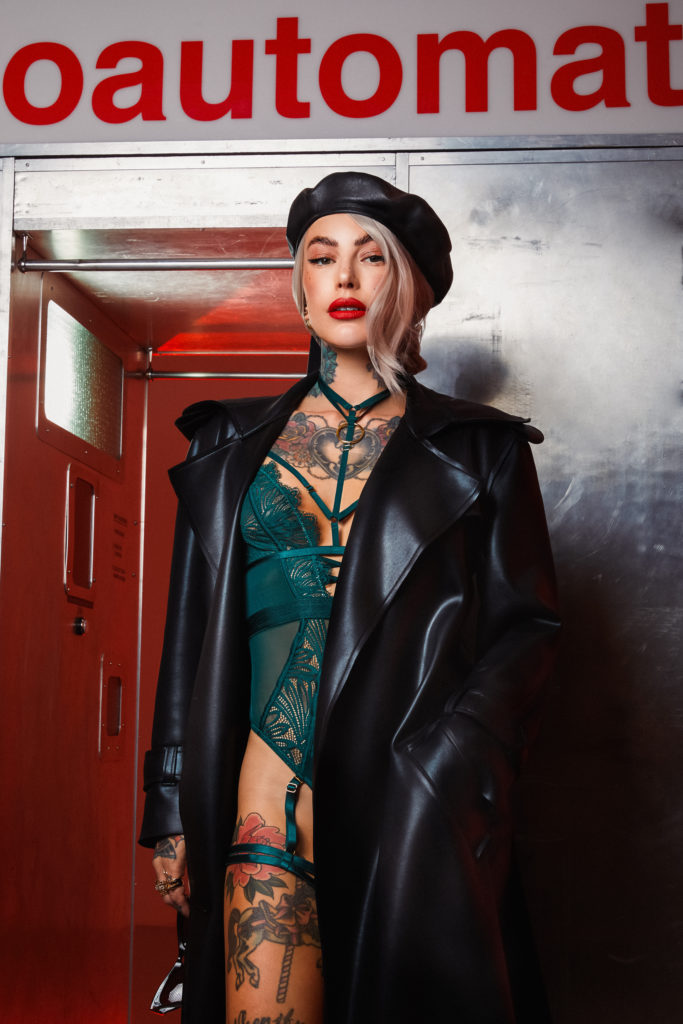 *for reference: I am 32A/UK 6, wearing PP UK32B/UK8
Photography: Giulia Maffioli / Videographer: Owen Rhys / Hair, Make-Up, Styling: Sammi Jefcoate