September has certainly been my month of travel.
As someone that spends a hell of a lot of time at home (a true homebody) to have New York a few days post-Paris – with a huge shoot (more on this imminently) and to-do list in-between – certainly made for a damn full schedule.
It was a total dream to be invited to New York with one of my absolute most adored beauty brands, NARS, to celebrate the launch of the new Powermatte Lipsticks.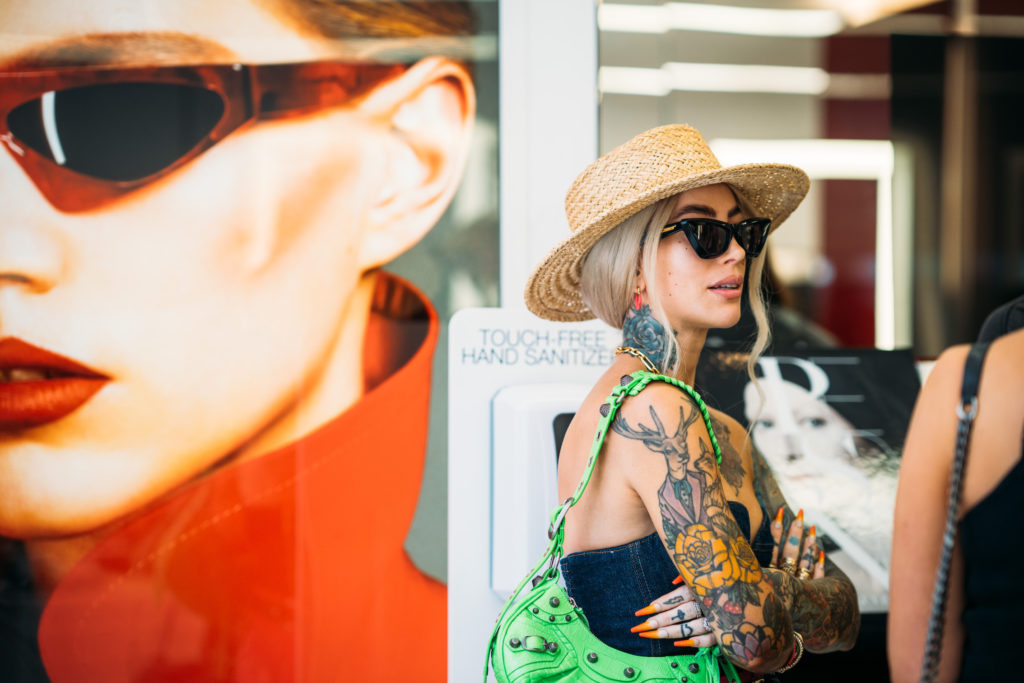 On our first morning, we visited the iconic original Soho boutique to explore the launch – a beautiful and intimate shop that reminds you of the joy of seeing and buying make-up IRL. The next day, we saw NYC via a NARS fuelled bus tour (see below, it's me. On a bus) and stopped for lunch in Brooklyn.
Fun fact – my dad lived in Brooklyn in the 70's (at a time when – quite frankly – it wasn't exactly the ultimate place to live) and I was close to being brought up in America.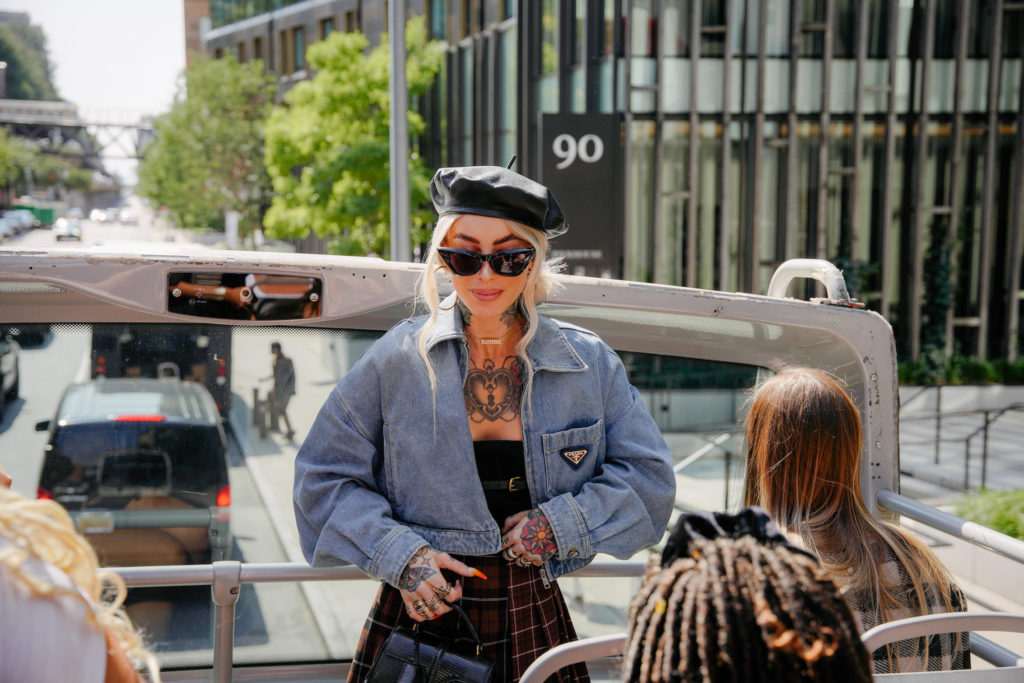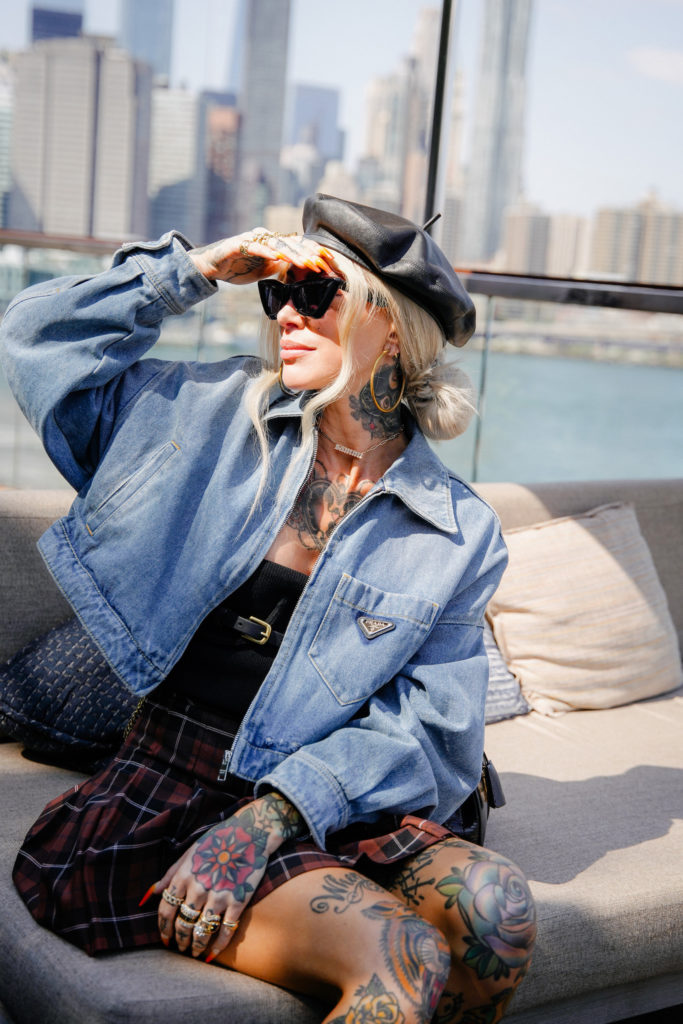 Saturday's daytime outfit: naturally wearing my hero Prada denim – truly one of my best purchases. A simple black thick strappy knit and Aritzia plaid skirt – a summer meets autumn vibe. Not forgetting my harness to tie it all together…had to represent in NY ofc.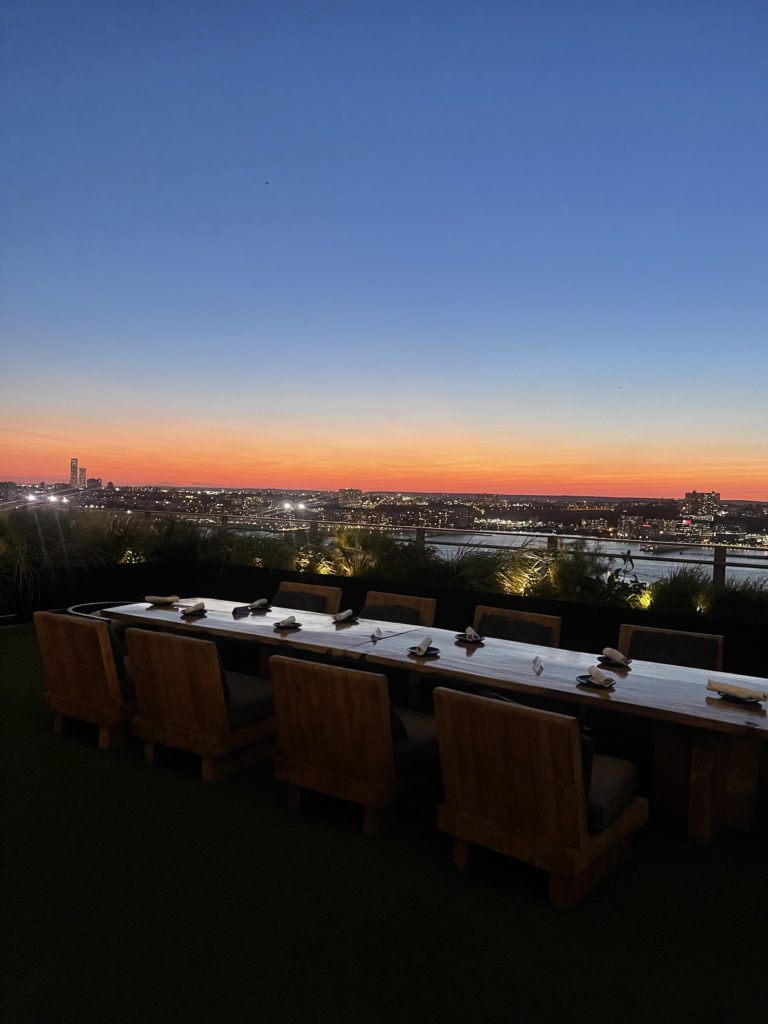 We had two NARS evenings: a launch party and 'proper' sit-down dinner.
For the first night I opted for a deep v-cut latex top with a go-to pair of high waisted black trousers: I always feel best in an all black outfit – you know you know. I didn't manage to grab any full outfit shots, but you can see the LGD video of this look over on my TT.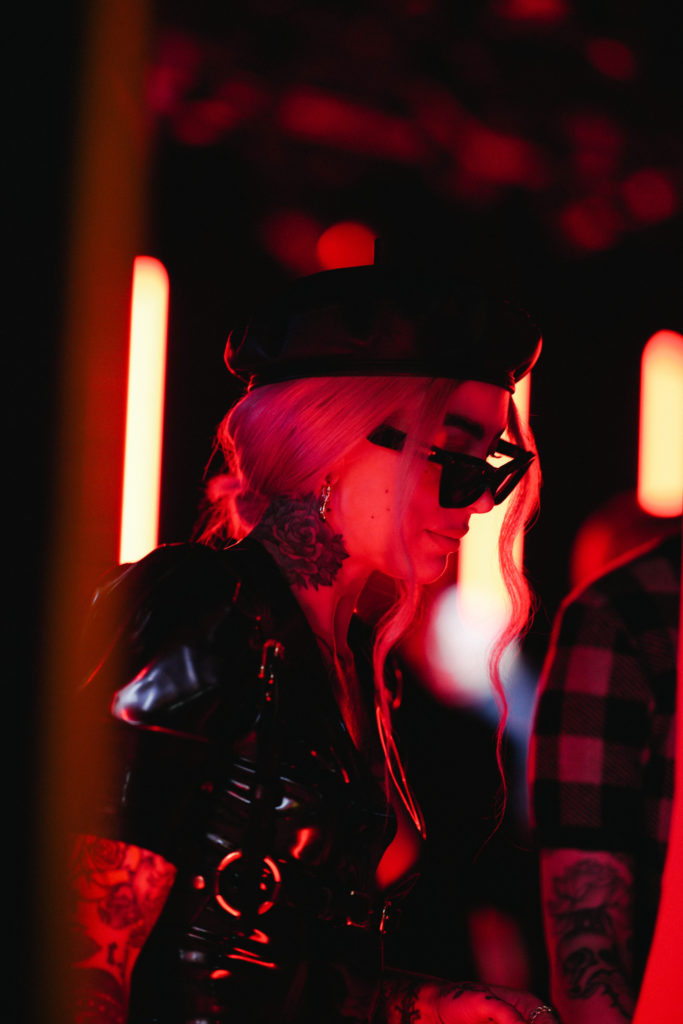 For the second night I contrasted the previous all black look with a mega pop of ombre colourings: it was a nail-matching moment with a beautiful mesh off-the-shoulder Mugler dress – chatty outfit vid, here.
In true me style, I also managed not to get any full outfit shots of this look (honestly…) which does seems ridiculous. However: when you're already working on a bunch of content at the same time (vlogs, outfit videos, stories – everything across multiple platforms) and cramming in the filming and editing aspects alongside a busy schedule – you're also talking with people, meeting new people, immersed in the moment…sometimes it's truly not on my mind to get the outfit images. I'll do better next time team.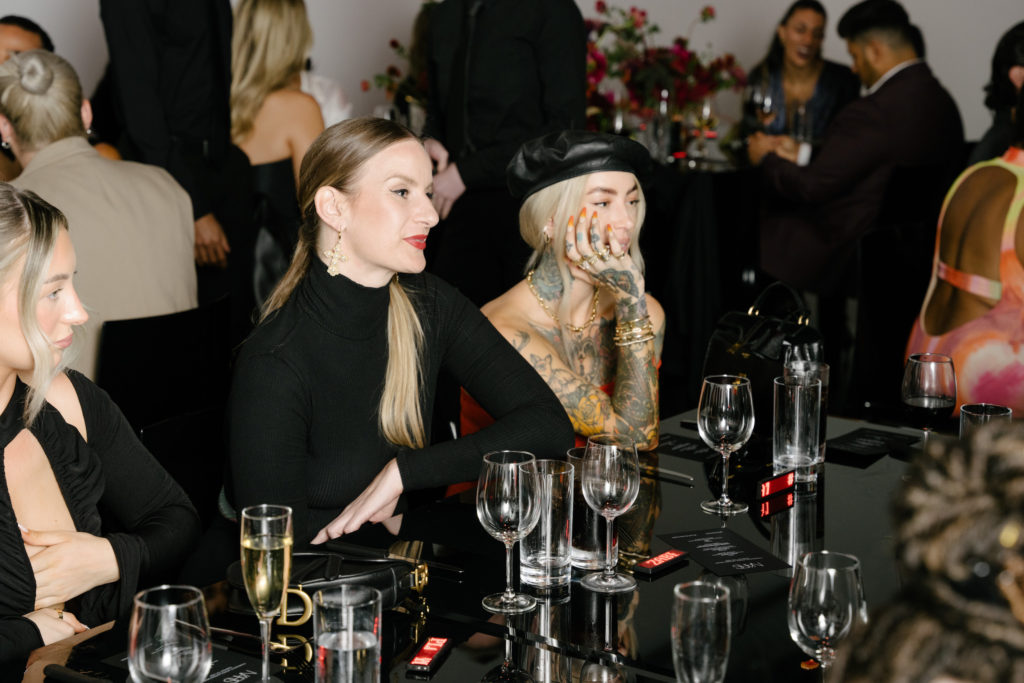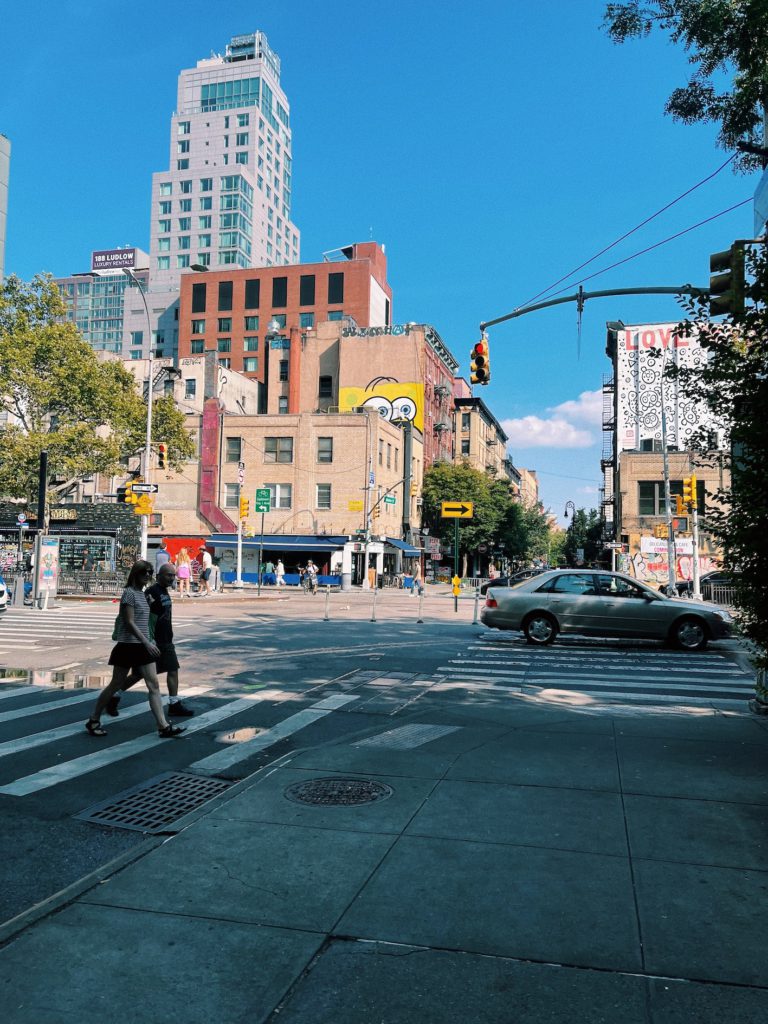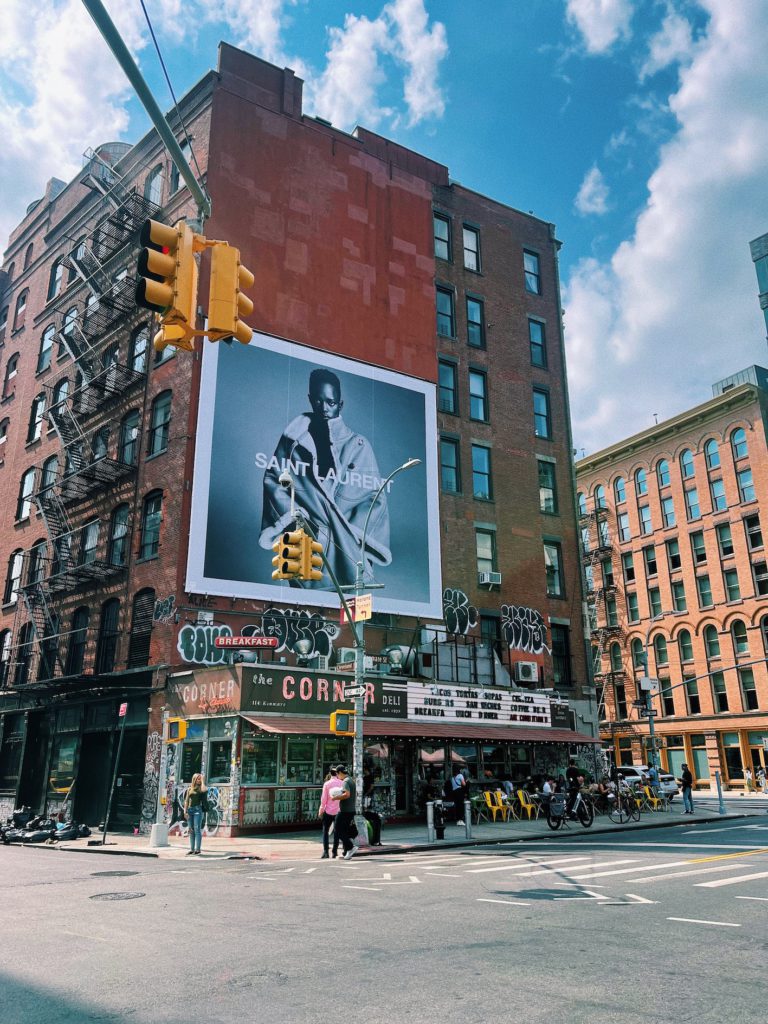 SHOP THE LOOKS:

You can shop a select range of the Powermatte lipsticks here – the full collection launches in October. Standout shades imo: 'Dragon Girl' and 'No Angel'.
A big thank you to the ever lovely NARS team for having me.