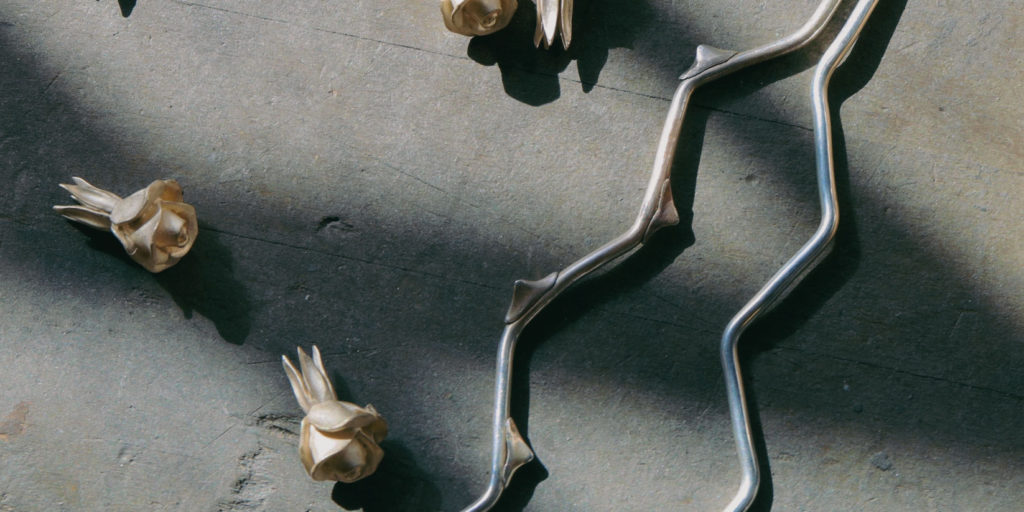 Sometimes, you get the opportunity to create something you never thought possible. I felt this way when The Great Frog first approached me and we collaborated on the Rose Signet Ring. As a long term fan of the brand and knowing their collaborations are kept for the likes of Slayer and Ghost, it was a dream come true to work on and launch a special piece of jewellery.
Fast forward to last year.
I had a concept for a bracelet – incorporating both my beloved roses and mixed metals, that Reino meticulously and beautifully brought to life.
Introducing, The Rose Amongst Thorns Bracelet.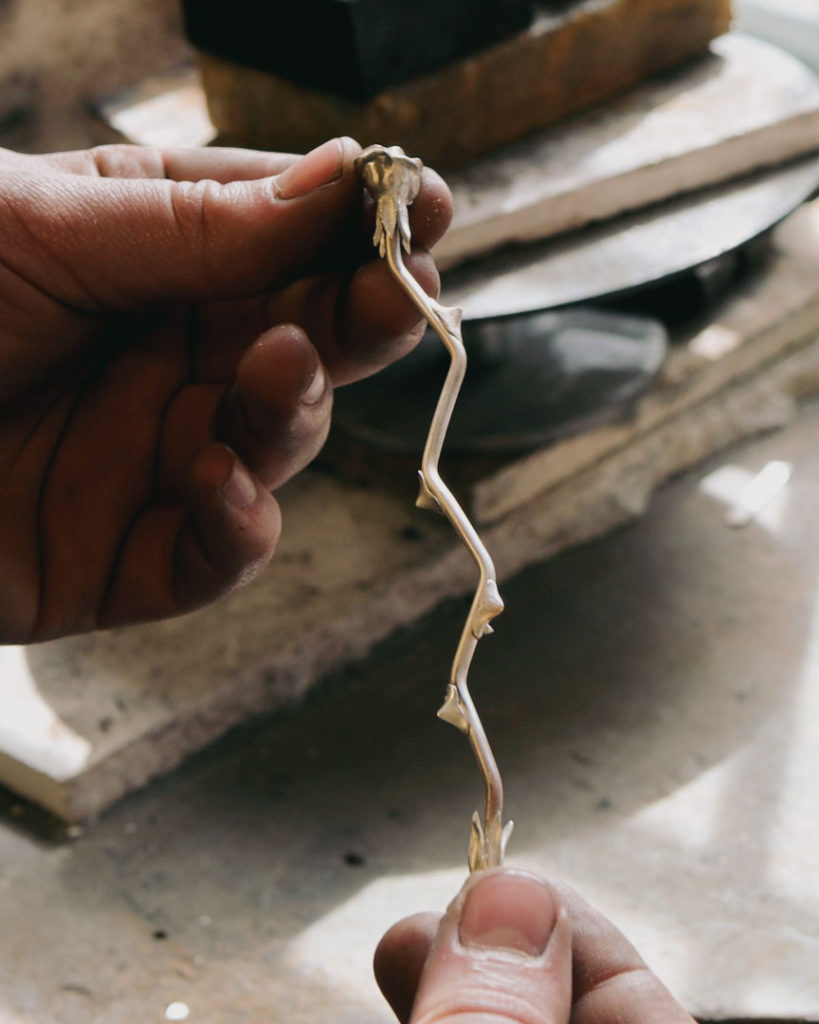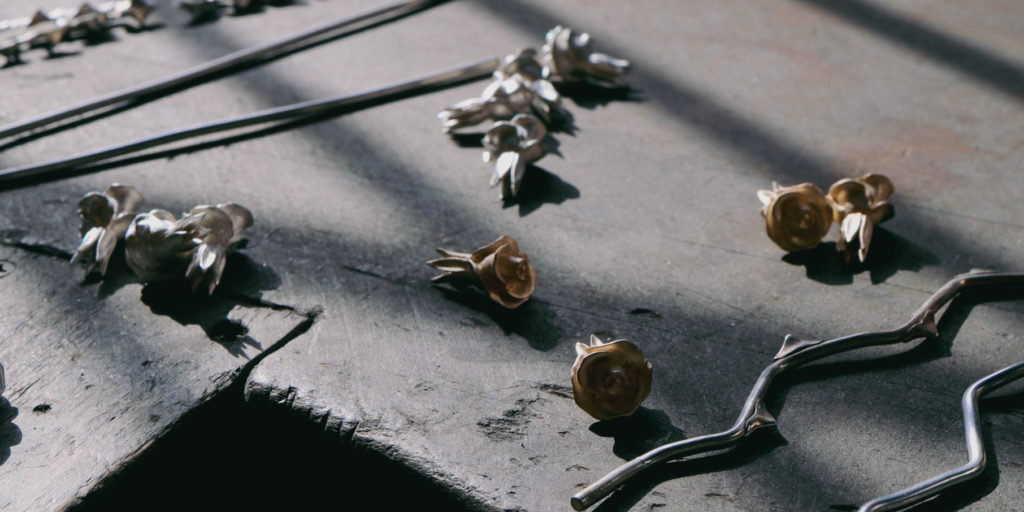 A hand-made thorn adorned stem bracelet wraps around and frames your wrist. With two intricately detailed roses sitting either side, creating a cuff bracelet effect. Both of the roses can be removed and switched up, should you choose to mix up your metals. There's other reasons they can be removed that we'll get to at a later date…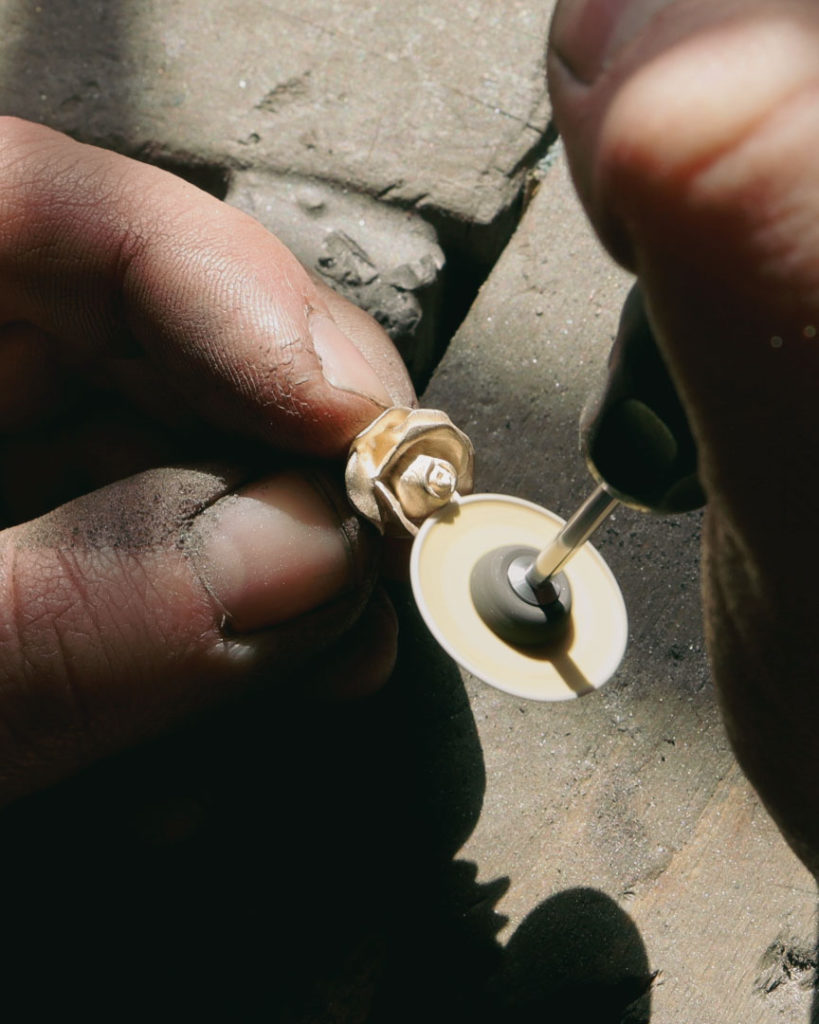 Customise the bracelet with either Solid 925 Sterling Silver or Solid 9ct Yellow Gold roses.
The bracelet can also be custom ordered with different metal thorns, making it unique to how you envisage it.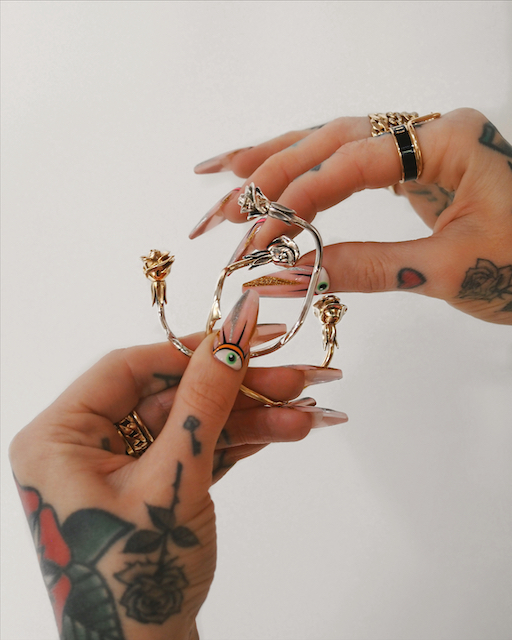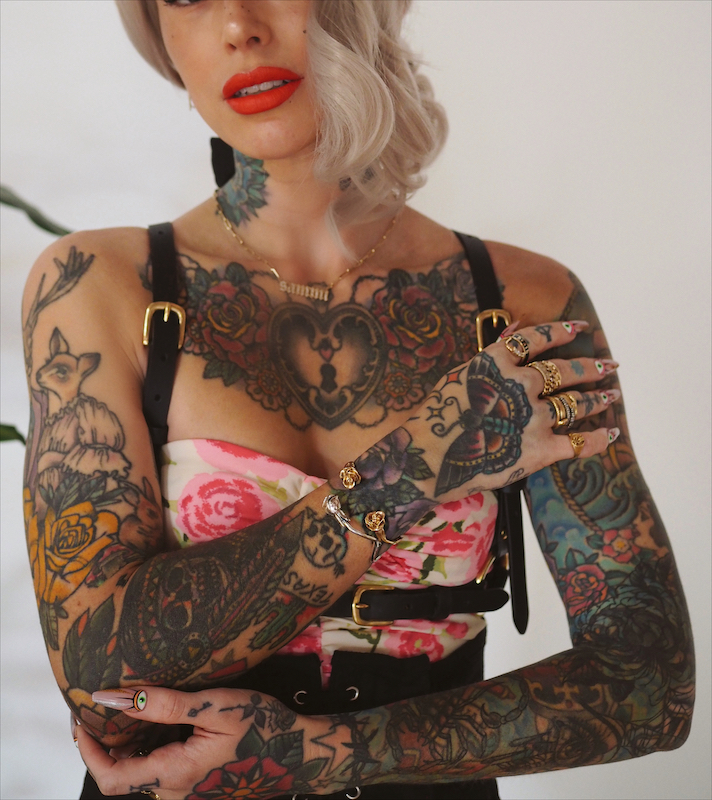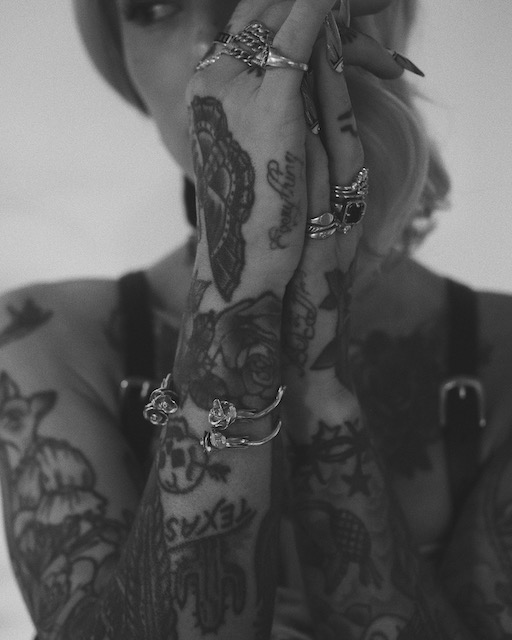 The Rose Amongst Thorns bracelet launches online worldwide tomorrow, April 28th at 16:00 BST.
To celebrate the launch, TGF and I are hosting a special event on Friday, in their original Soho London store. I'll be popping into TGF Soho 12:00 – 13:30pm. They'll be bracelets ready to see, try on and purchase, without their usual lead times (which is very damn exciting).
So hope to see you there, and I so hope you love it as much as I do.
TGF Soho, 10 Ganton Street, London W1F 7QR