We're back.
After an epic two weeks away in America, we're back home settling in/getting v. little sleep and trying not to to melt into a heap on the floor. As someone that very rarely goes away for anything more than 6 days, it actually felt like the perfect amount of time and really was the trip of a lifetime for us.
With the sun shining every-day of our trip, it was truly the time for some new-in pieces to shine, as well as reaching for older s/s pieces. Gimme a bralette layering with short combo anytime it's over 25c and I'll be stoked. It was also a delight to reach for the more summer fuelled bags in my collection far sooner than I would in the green of cloudy England.
Three holiday looks are broken down below with the items featured. Let's go.
Forever inspired by the bumblebee, I give you this yellow & black number on day one: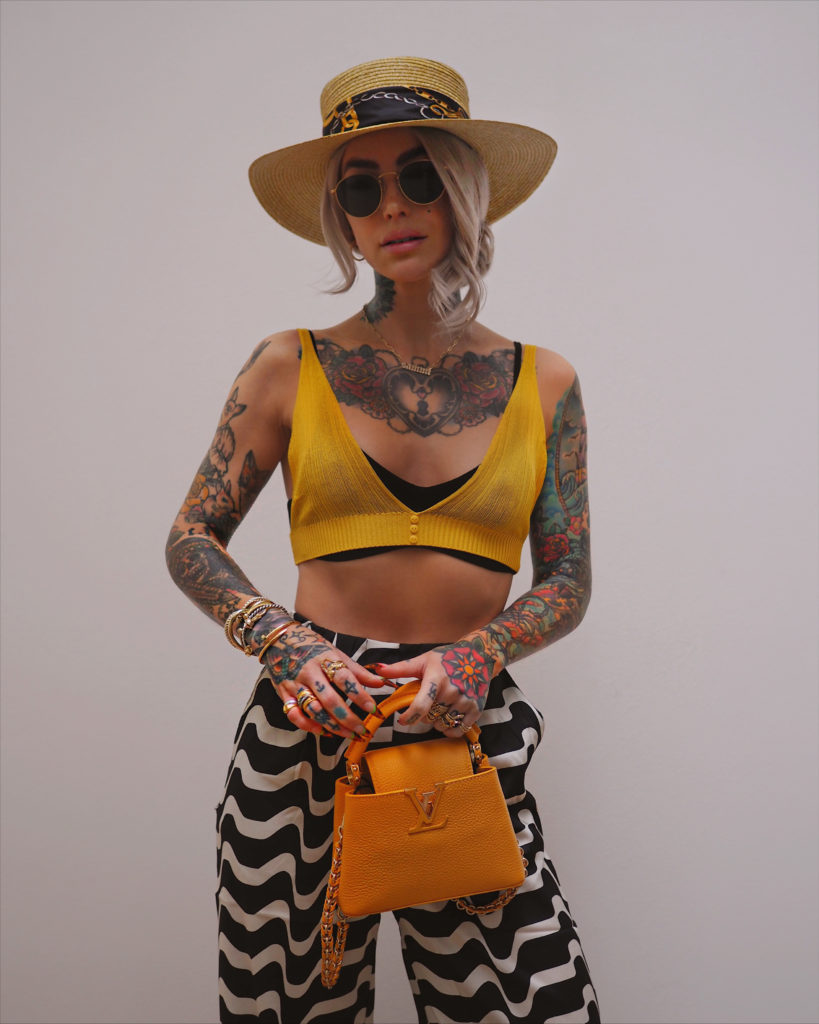 These flowing trousers became a bit of a go-to whilst away, especially in the evenings. Lovely light fabric and a killer, but hyper wearable print.
Paired with two layered bralettes (yellow, Zara) and extra detail with my chain scarf.
SHOP THE LOOK: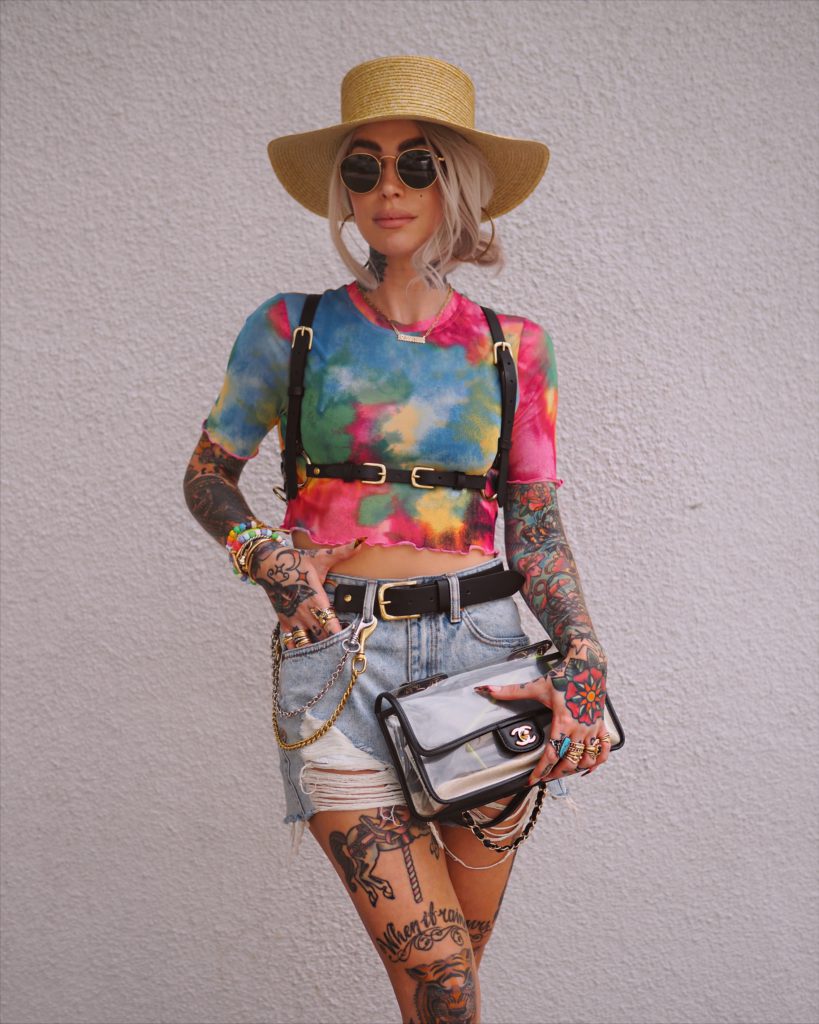 Going bold with colour.
Nothing says 90's Venice Beach like a bit of tie dye.
For sure my most colourful look of the trip due to the cropped sheer tee, I adding in my High Waist Leather Harness & Loop Belt for a bit of necessary edge.
SHOP THE LOOK: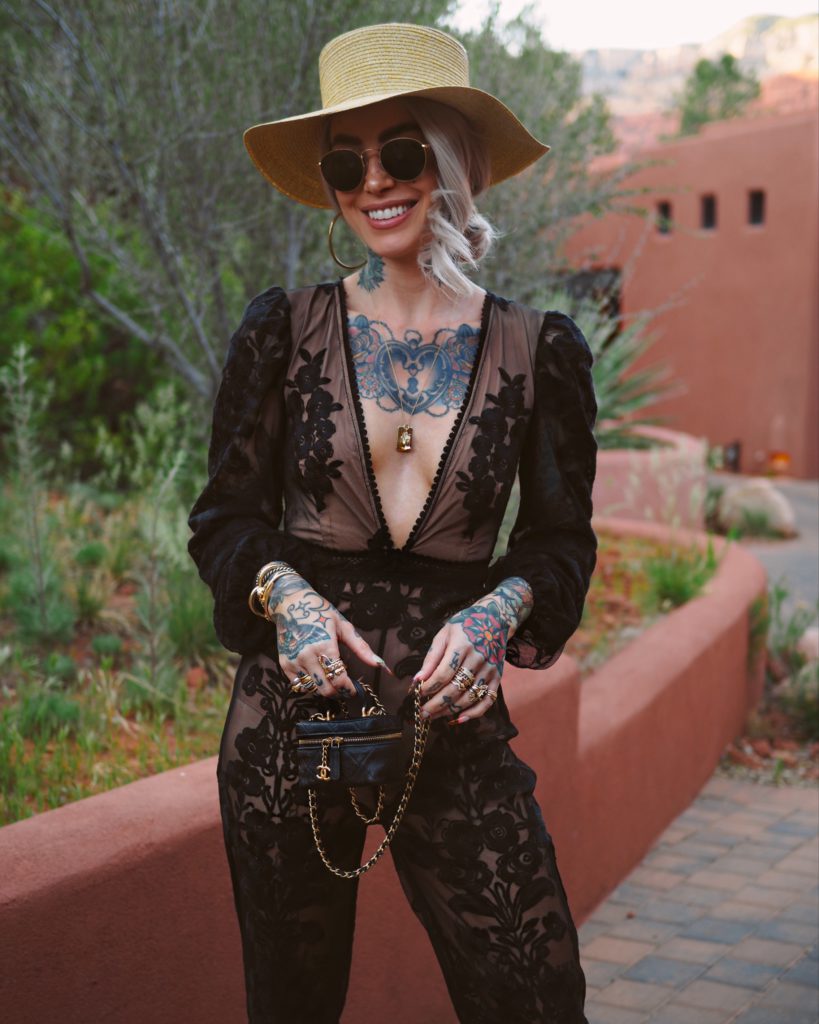 The jumpsuit of all jumpsuits.
An excellent statement evening look.
This mega embroidered black sheer jumpsuit with deep v cut and puffed sleeves has a built in bodysuit and back zip closure. You may need a bathroom buddy for that zip, just sayin'.
SHOP THE LOOK:

MORE OF MY GO-TO HOLIDAY ITEMS: