Back at it with my favs, Free People.
This month, I've selected a few key items that I love to talk through – adding in some beautiful and comfortable loungewear/home pieces, too; 'cos hey, it's winter and we need a certain level of comfort earlier in the day, than any other time of year. Knitwear it still a key go-to for me, and will be well into April given the joy of British spring time, and the very unpredictable nature of it. There's one mega dress in this selection, that makes for one hell of a memorable date-night piece. Let's start with it.
With the tattooed level I am at (not something I talk about often tbh) I don't tend to wear a lot of patterns or more 'busy' prints. I'm also not particularly drawn to them most of the time. When I laid eyes on this For Love & Lemons maxi dress, with detailed embroidered floral patterning, a mesh layering and deep front cut; I wondered if it might be too much for me, but decided to give it a whirl.
Paid Partnership with Free People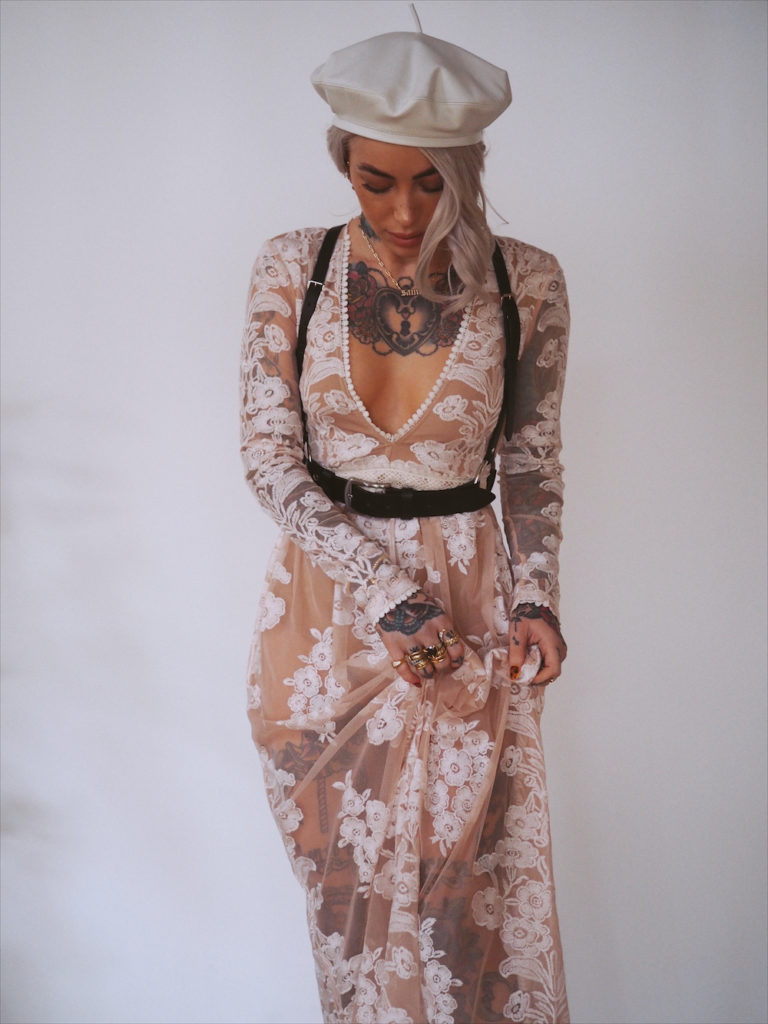 To say it's a dream to wear is accurate: the fit is close, the mesh layering with built-in bodysuit subtly alluring. I'm totally sold, and so look forward to wearing this on a (rare, most likely with our son along for the eve) date night. Edge it up with leather accessories, or let the dress do the talking and keep it simple. Also debating the need for the black.
SHOP THE DRESS:

A cashmere jumper with faux leather trousers is an easy going, but hey, I still made an effort, weekend kinda-look.
The Poppy turtleneck in black has been a staple for me this winter and with my eyeballs loving colour as of late, the pastel yellow had to happen. It's an incredibly soft, easy to layer soft turtleneck with hem details. The kind of item you reach for on those 'what shall I wear?' days. I love pairing mine over a bodysuit on days when you need a bit of extra warmth.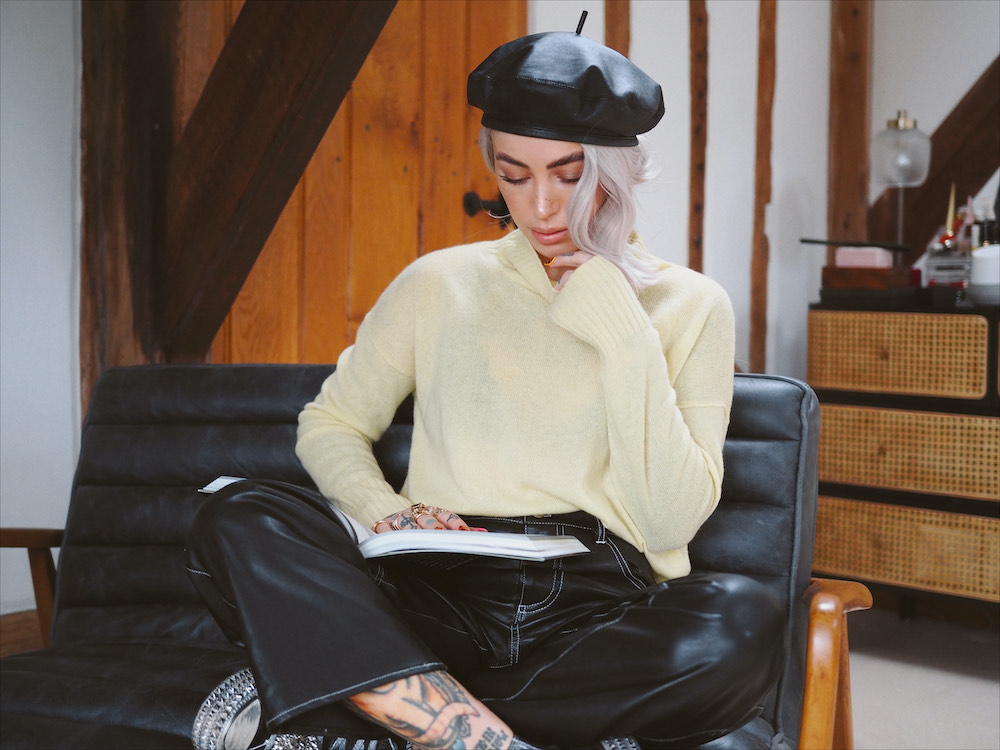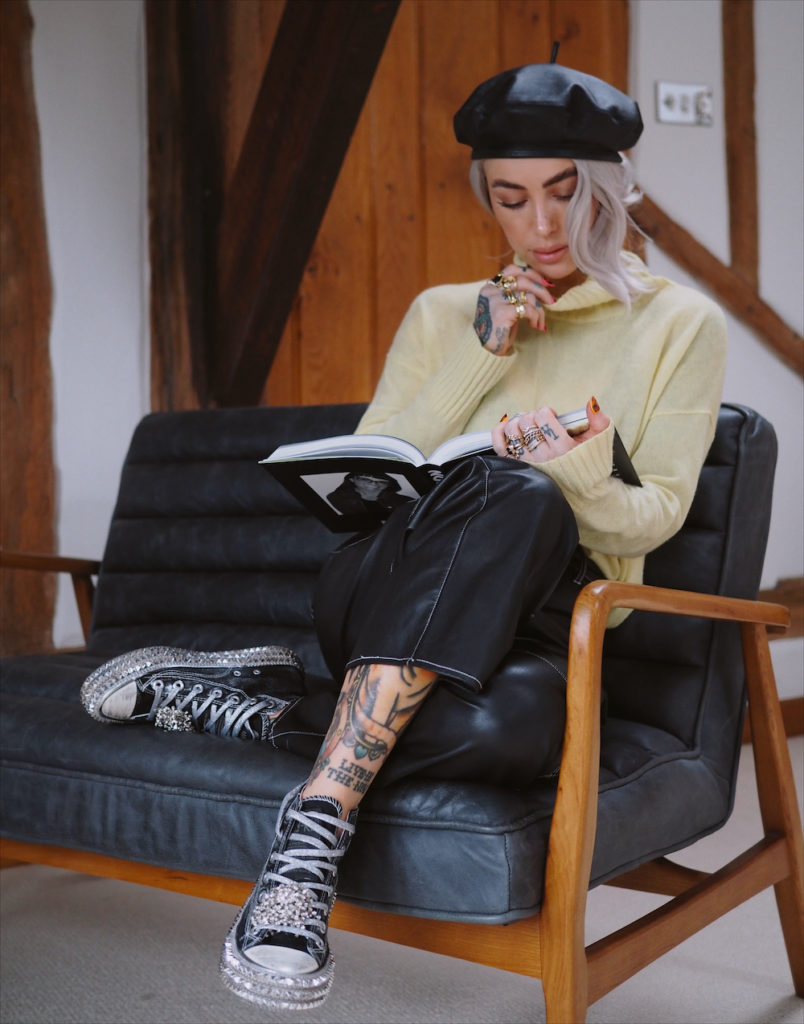 SHOP THE LOOK:

Staying in, reaching for cute sets.
This little knitted bralette and short set is ridiculously cute…And that's not a word I use often. With a vintage floral inspired pattern, they're perfect for lounging around when you wanna feel damn good, and can also most definitely be layered for daytime wear. Ultra-soft knit, the shorts are high-rise and both items have ribbed trimming details. The set can be purchased separately – I found the sizing to be true and went with XS.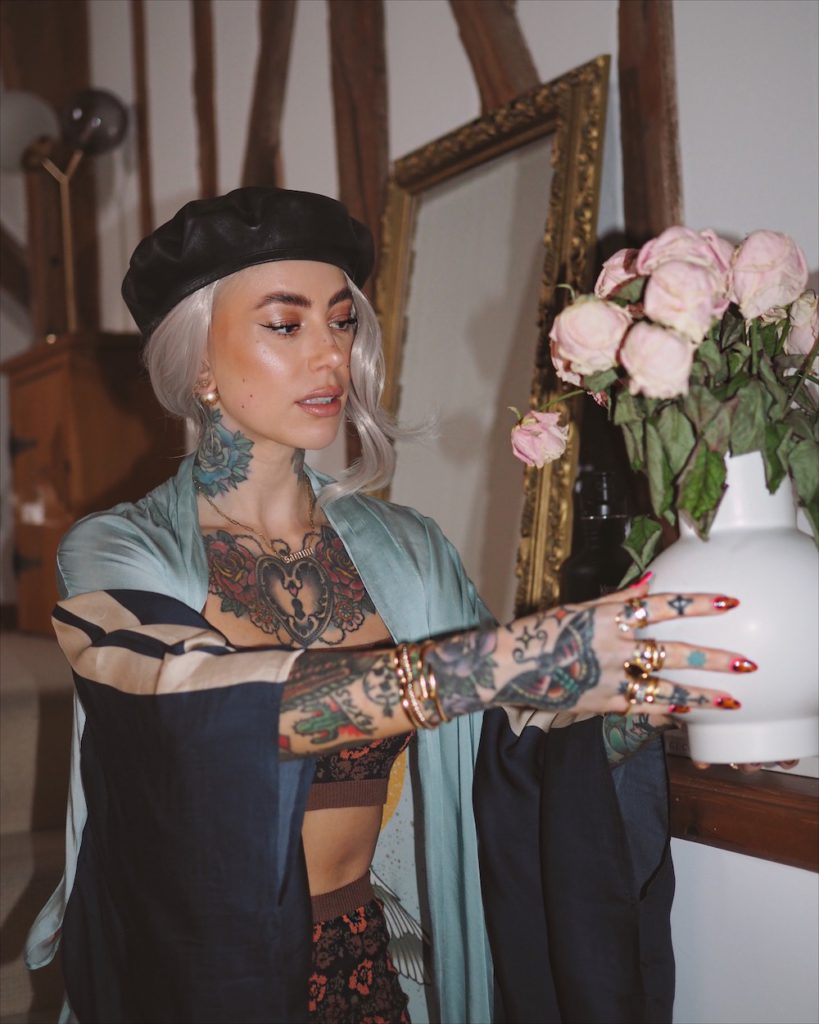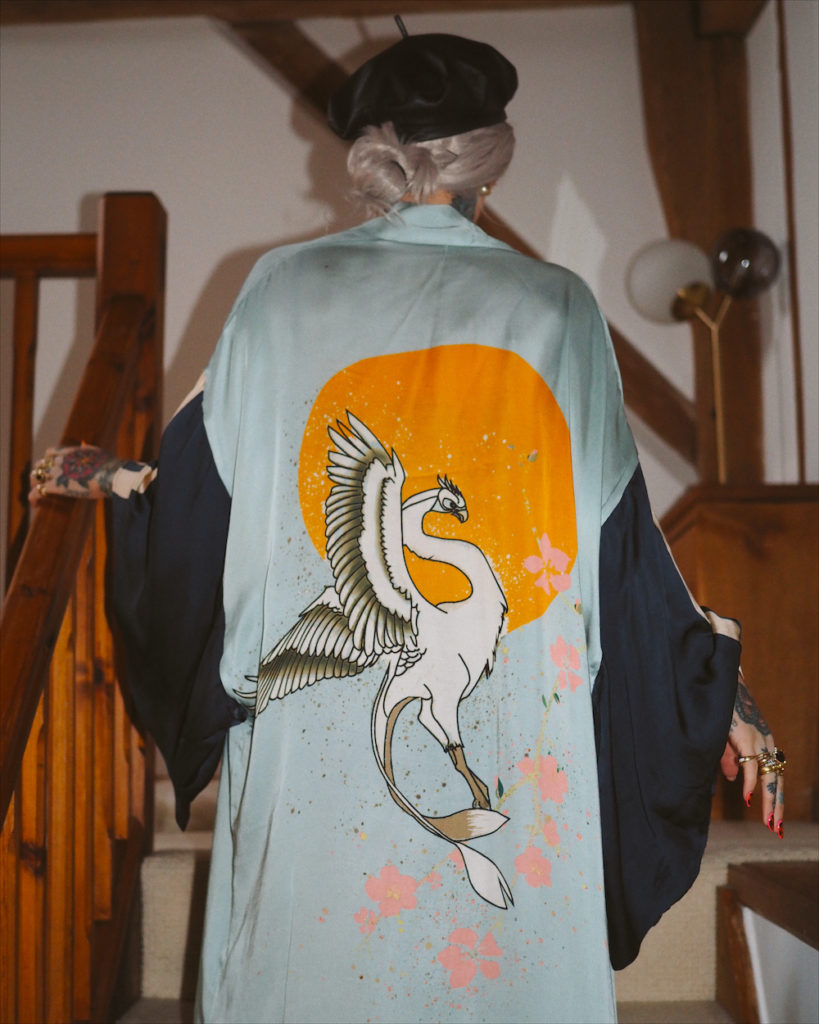 SHOP THE LOOK: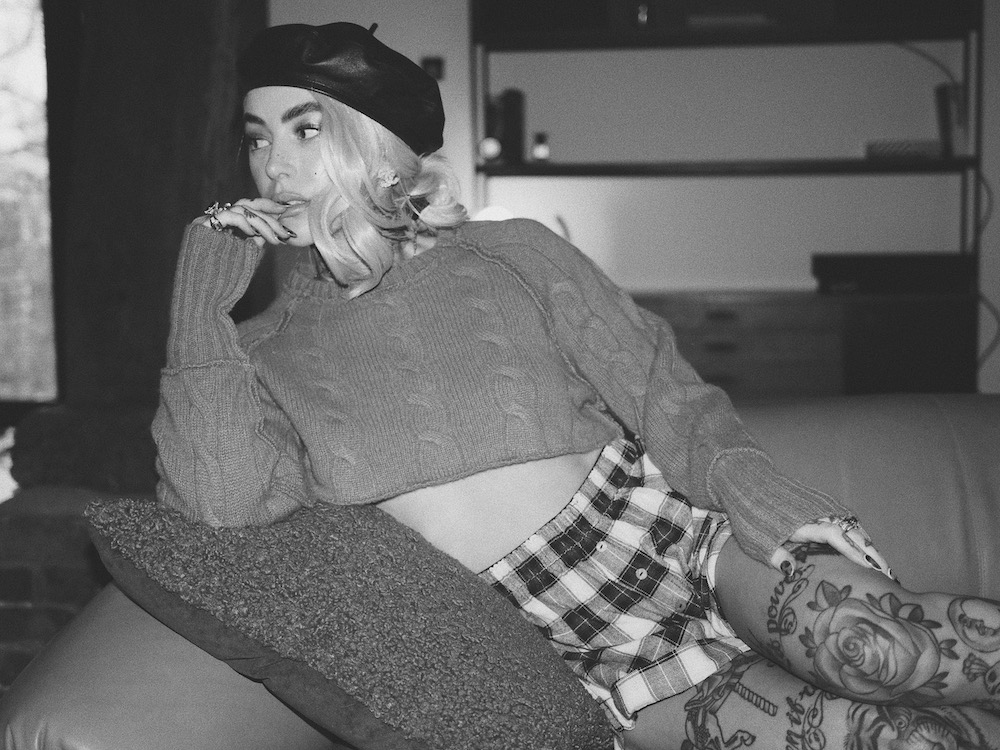 ALL MY CURRENT FP PIECES: