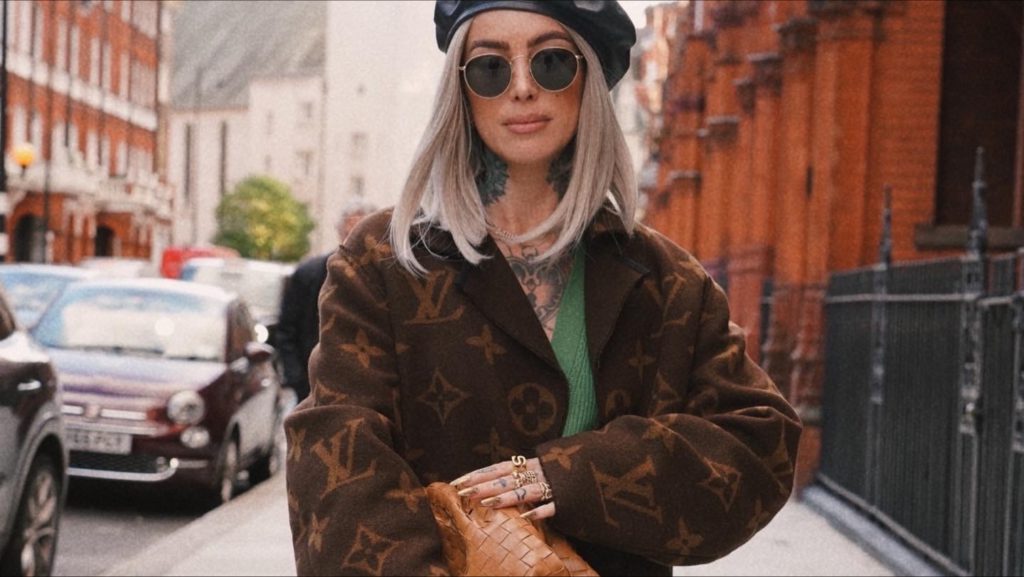 There's certain items that draw you in and take over your mind until you've hit 'add to cart'.
The Louis Vuitton Raw Monogram Coat had this such power over me.
With raw edges thorough out [clue's in the name] and the impactful LV logo stamped all over, the silhouette is oversized and modern, without feeling so modern it will date quickly. The simplicity of the construction really sold it to me: it's this that makes the over-the-top monogram really work. It adds a casualness to such a statement jacket, making it effortless. It's definitely in a category of it's own price-point wise, but the timeless nature of this piece means it can be brought out year after year.
Tempting as it was to keep the tones neutral on this beauty's first outing, I decided to add a kelly green knitted set. This is the first time I can recall wearing such a shade of green – it's not usually a tone I go for – but something about this shade for the time of year with browns really sparked something, and I love how it came together.
Reformation can be a bit hit or miss in my eyes – it's a quality thing for me – but when they do hit, it's a real hit. This set is one of those hit moments. It's a great little two-piece for autumn leading into winter. The knitted cardigan is cosy and comfortable, and the bralette works so well alongside it or as a separate piece. I've already worn the cardigan three days since it landed with other pieces.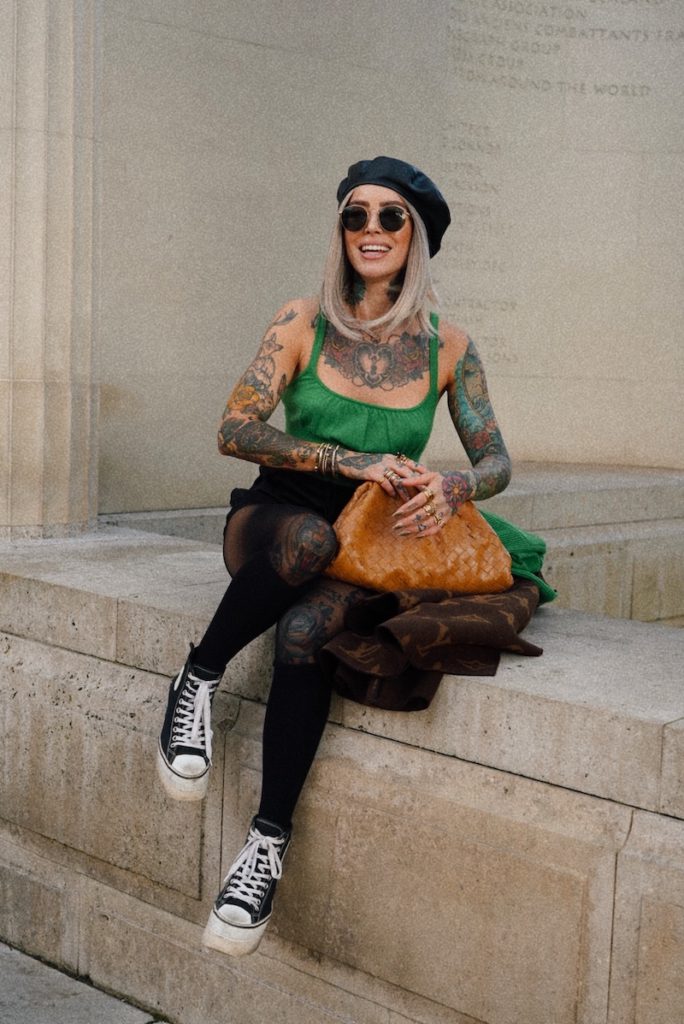 SHOP THE POST: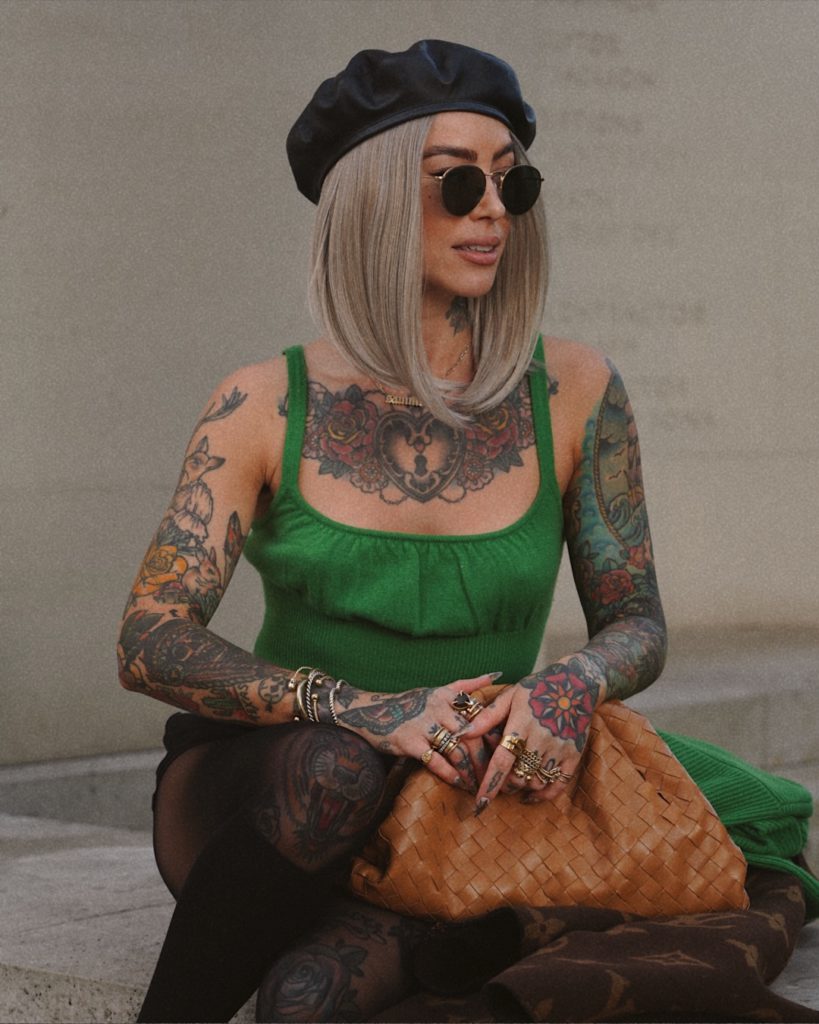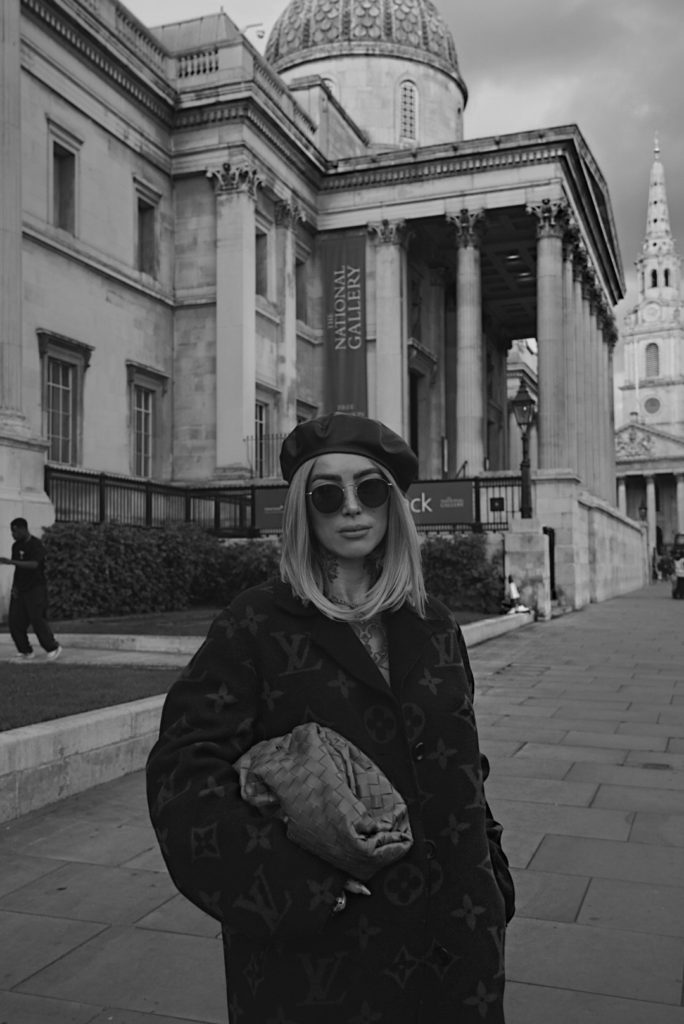 All images by Jessica Foley