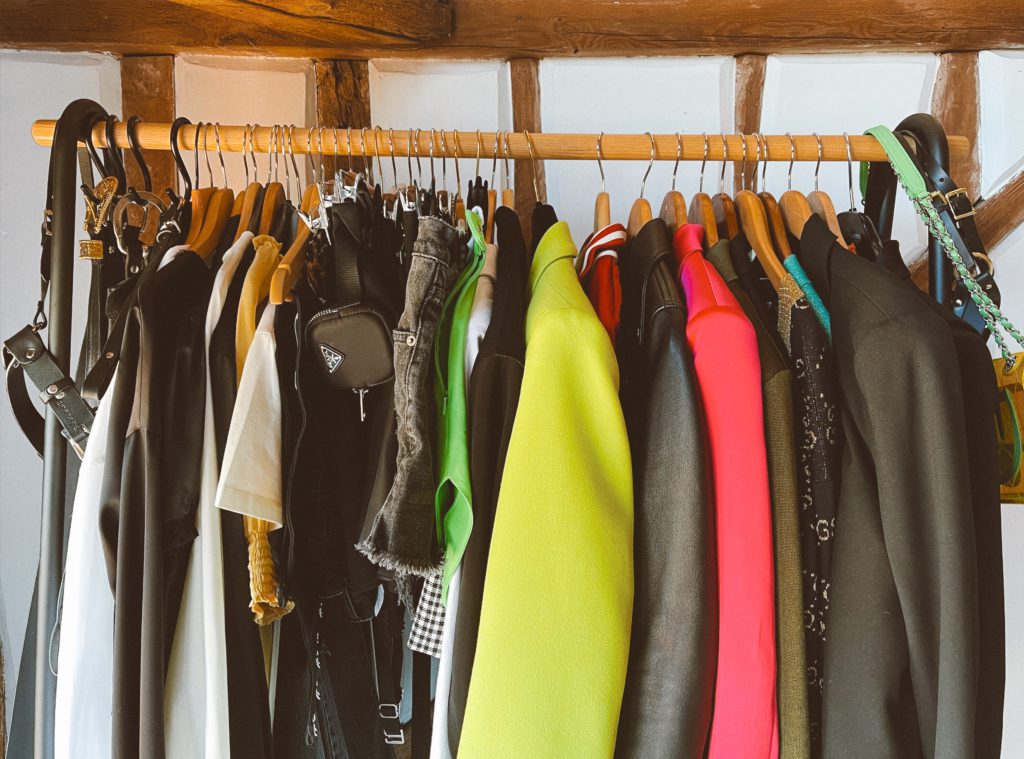 Suddenly, we're well into April and I'm long overdue an update.
If you're an Instagram or YouTube follower, I'm sure you've seen we moved house in March, and it's been…well, hectic. Beautifully so, to the extent of truly feeling so overwhelmed at times that we landed such a dream house. The combination of moving [and all it entails] lockdown and school closures, followed swiftly by a two week easter break; has meant it's been pretty manic around here. I love a busy spell, but man am I stoked to be able to focus on three things at once, instead of ten. We're almost unpacked, although decorating has begun [more of this on YouTube] and this has sent us a little backwards – nevertheless, so beyond excited to be fully immersed in barn life™.
After consistently filming my daily outfit reels, and with less layering slowly commencing, I wanted to break down some current spring obsessions – let's get into it.
LUXE CARDIGANS
I'm big on knitwear and always have been; with cardigans being an easy, without thought, go-to. Maybe it harks back to primary school days – cardigans are such a staple within the British state school system, maybe I'm psychologically reaching for my childhood? Ok, we're getting a bit too deep…I just really rate 'em – they're so versatile & fit so many moods. My Gucci gold knit has been in my wardrobe for three years now, and whilst at the time it was a bit of a heart-pounding moment hitting 'order', the cost-per-wear and timelessness with it, whilst obviously also being damn beautiful, has left me with zero regrets. My current favourite luxe cardigans out there right now, below.

BRALETTES & SPORTS BRAS
Forever a piece I will wear solo or layer up, I am a huge fan of bralettes and sports bras. I love them most under a simple black blazer, or under the aforementioned cardigan. Jacquemus have nailed the teeny bralette trend, but whilst these are not for everyone, a sports bra / this style is far more comfortable & wearable if you're new to the underwear-as-outwear world. The simplicity of the latest Celine bras with bold stretch logo, are perfect with a pair of tailored trousers [cough, see below].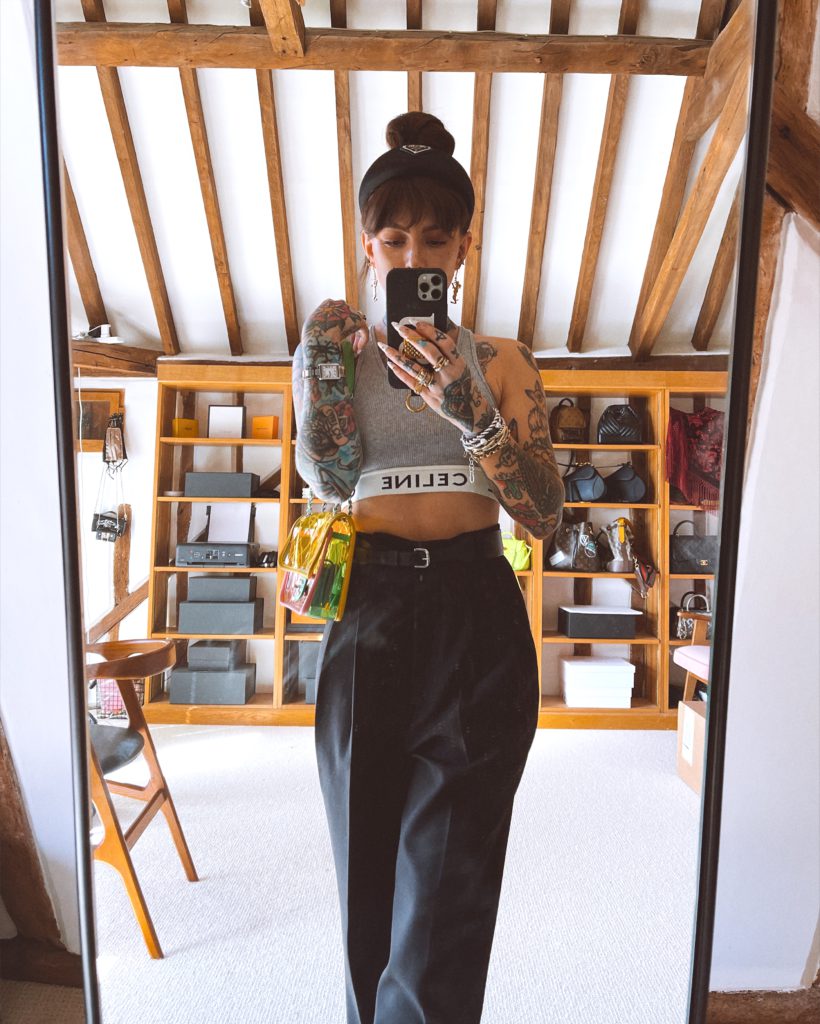 MICRO BAGS
Not one for the 'I carry the kitchen sink and then some', micro and mini bags are a big one for me this spring. Even, or, especially worn in dual capacity – so you have one 'sensible' bag, and then a cute as hell crossbody or top handle mini – it's a vibe I am very into. I managed to get hold of the small Chanel Vanity from the S/S'21 collection, and despite the lack of practicality to it [hey, I'm quite unpractical at the best of times, it's nothing new] I've used it so much. The Loewe Nano needs a real shout out here – that thin chain & teeny top handle combo in bold irresistible hues, is the one to nab.

BLAZERS
Nothing new here – I love a blazer, but I wanted to note some bold tones, especially neon green/any kind of acid green, and pink. Not for everyone, but paired with the right denim or even an otherwise full black look, I adore the use of bold colour. Blazers are so timeless, that even if you know purchasing, say, a pink blazer with fear it won't be worn LOADS; you can rest assured that if you get the right cut, for you, you'll be just as happy reaching for it next year, and the year after that…Fingers crossed the ability to leave the house with just the layering of a blazer will be possible very, very soon.