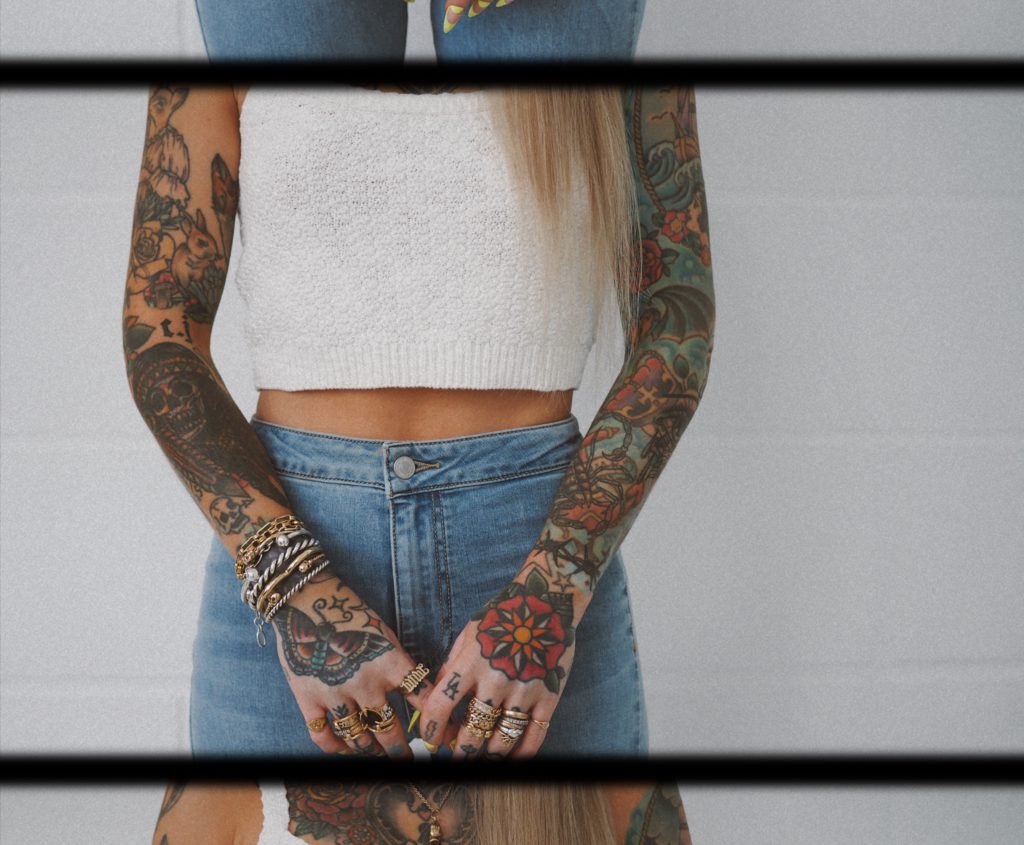 As spring slowly begins, it's time to get out that cooler toned denim.
I feel it's been firmly established now that I am really into flares: they've gotta be high waisted, and I personally like a bold flare – kinda a 'go big' attitude.
Paired with an easy-going knitted crop, as the weather warms [add a blazer, if it doesn't] it's an easy-going look without an ounce of boredom.
I love a cropped knit for a number of reasons: no bra, mega comfort, looks killer under blazers, and, overall – it's just the perfect layering piece.
This little white number is also available in a soft pink & black, but I love it in white against the blue denim.
The 'Just Float On' flares are one of my fav pieces of denim that FP do – high waist, check, mega flare, check, hugs in all the right places, check.
They're a simple design: no front pockets, no belt loops – making the cut stand out even more, whilst also creating a flattering front silhouette.
Next up: the denim mini dress.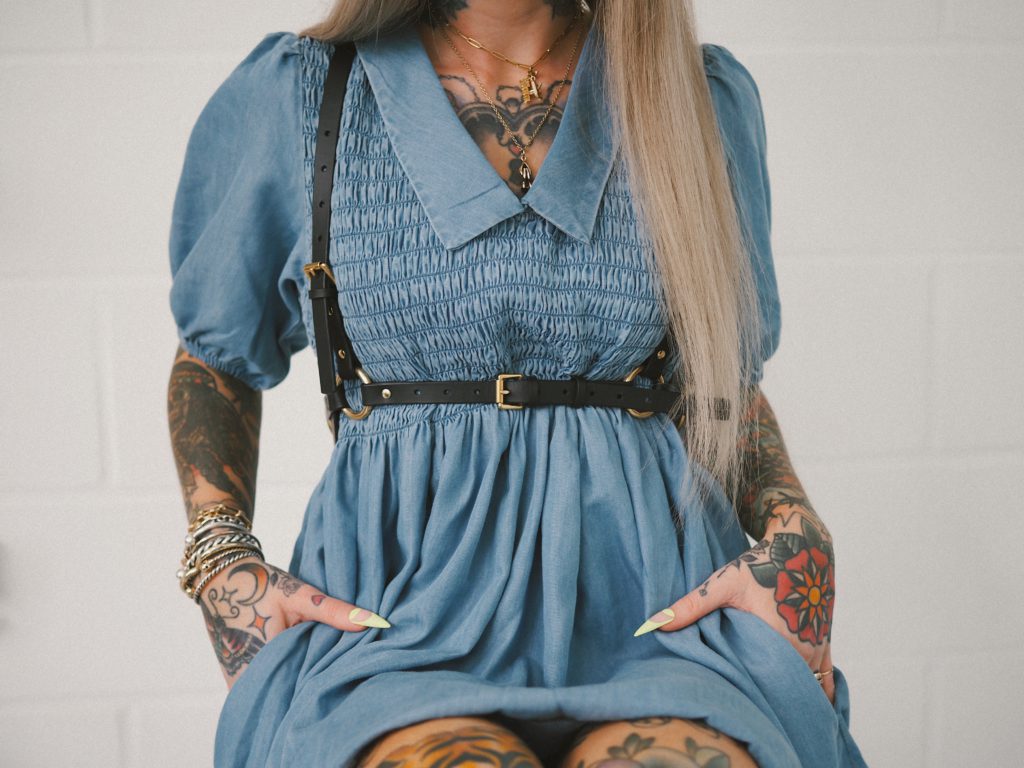 A vintage babydoll inspired dress, this mini has a 60's cut with a nod to the 90's. Can we also please note – it has pockets. I bloody love a dress with pockets.
In my usual styling, I've upped the edge of the look with a harness and mid-calf boots [if you obsessed over my R13 boots; I highly recommend checking these out – more on 'em in a sec] With a pointed collar & pleating throughout, it's a super easy spring style, that's still great in transitional weather, too [think: over knee socks, long black coat] – it's a great wardrobe grab.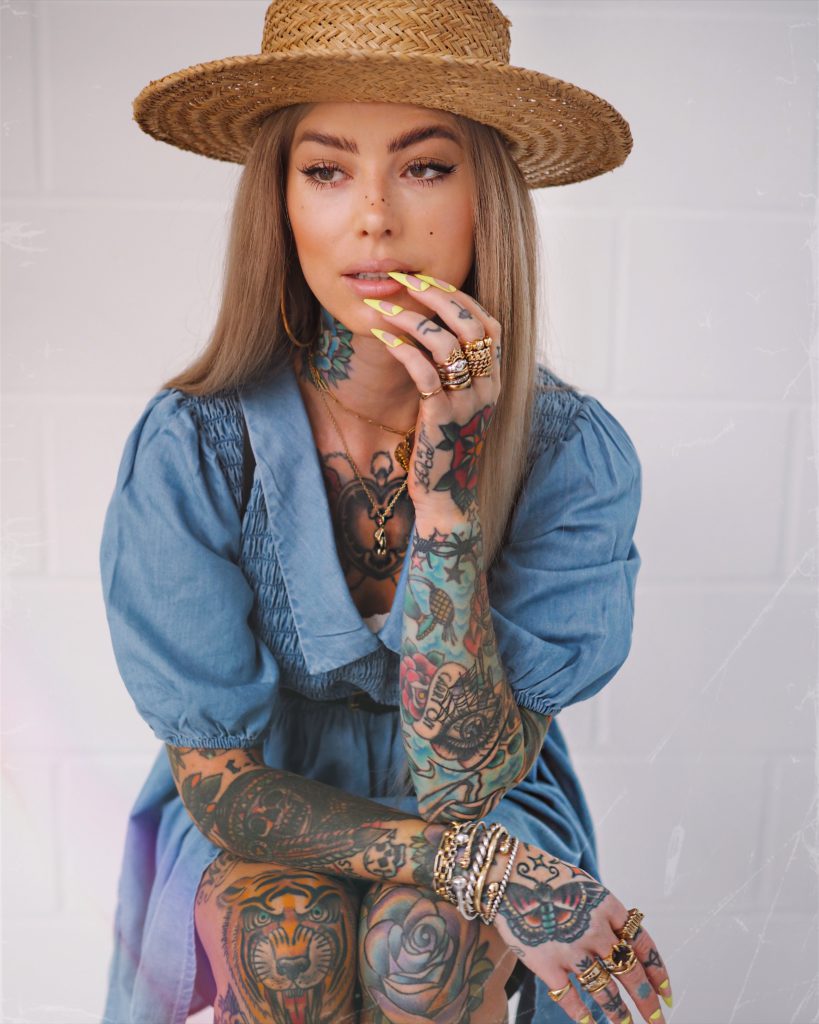 Let's get into the boots.
As mentioned, if you were/are a fan of my go-to R13 boots from last winter, these could be for you – minus the far heftier price tag.
Made in Spain, they're a lace-up front in distressed leather with a chunky platform & side zipper closure.
Boots are forever a true love for me, and I especially love mixing them with something more on the feminine side.
SHOP THE POST: