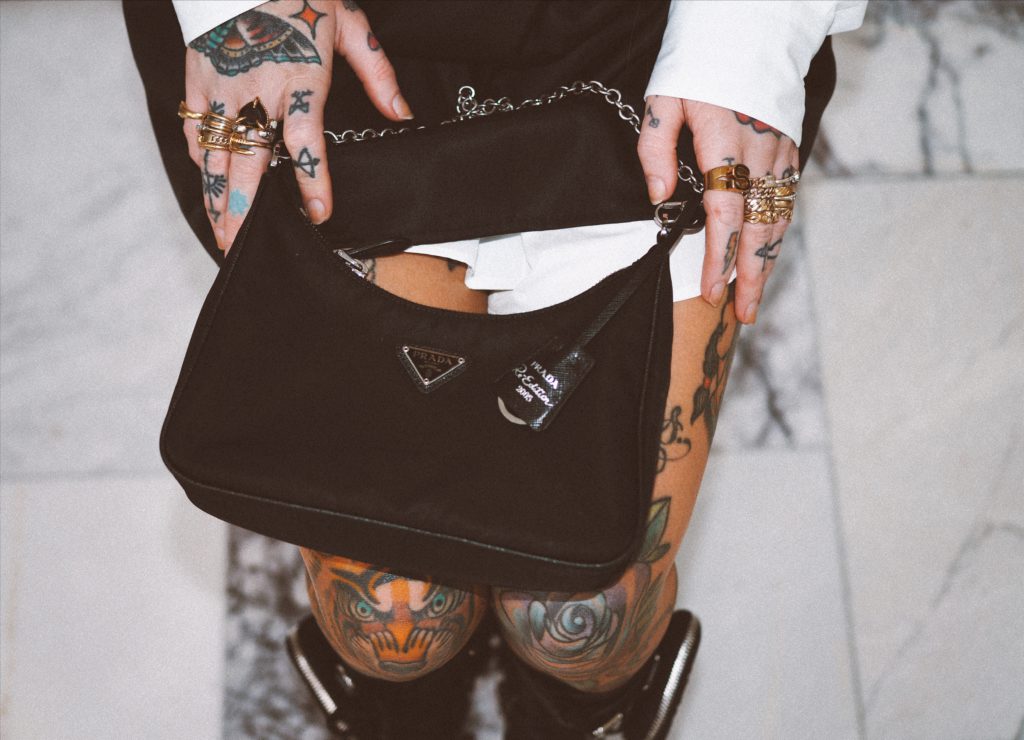 Happy first of February: aka week 47,628 [approx] at home.
Whilst spring is some way away, at least here in England, with the whole 'being inside all the time thing', I felt like putting together a few spring-like looks over the weekend, and going into a couple here on the blog.
In anticipation of warmer times ahead, I picked up a few things last month that I am v much looking forward to wearing in the coming months, as well as right now with some extra winter layering. Notably, the Prada Re-nylon dress is something I am certainly going to be styling continually this year. I had mine shortened considerably btw, which is not only far more flattering for my body shape, but I love that a long shirt underneath means it peeks through.
You may want to skip this part if you're sick of me talking about the Prada Monolith boot: you have been warned:
I purchased mine at the end of 2019 [mine don't have the Prada triangle logo on the first pouch as the new editions do] and whilst being a little physically sick at the time of purchasing them as I'd never spent so much on footwear, I KNEW they were going to be a] worn to death b] in my wardrobe for years & years to come. I love them come spring, before the weather really warms up, with knee high or over the knee socks, mini skirts & dresses: they are the perfect fashion-meets-goth designer boot. Back in stock on MyTheresa – at least, for now – if you can & you love them, go for it whilst they're around.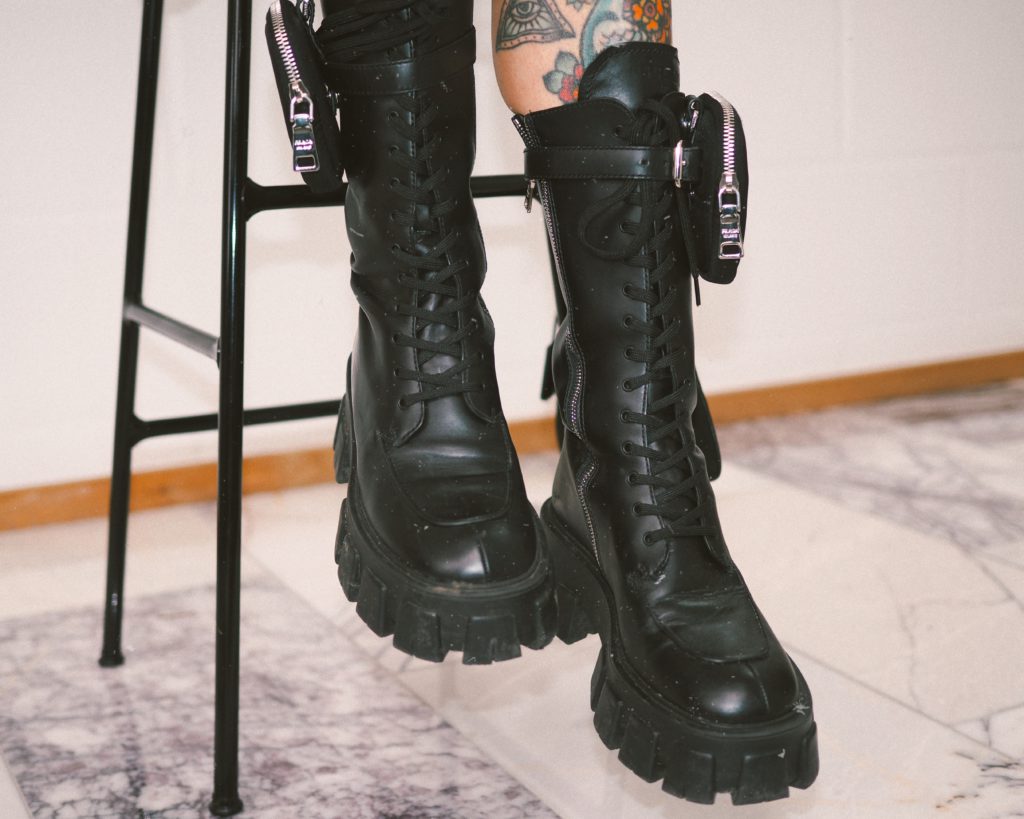 Three things that can seriously make your working from home day feel fuelled with a major level of motivation:
a] coffee
b] a fresh white shirt
c] more coffee.
Bonus points for part d, adding a blazer.
A white shirt is something most own in their wardrobes in some capacity: but this Prada number [it's a full Prada look baby] with adjustable ties makes for such a modern take on such a staple. I managed to nab it at 50% off a few weeks ago, and deeply hope it will make it to some IRL meetings in the not-too-distant future.
Keep your eyes peeled on The Kooples for great shirts [this one is perfect btw] they are so easy to style and don't *need* to look super-super professional, if you don't want them to. Add a harness, unbutton a few top buttons & wear a simple black bralette underneath. You can also tie the front come summer, wear with dungarees and apron dresses: see! So many options.
SHOP THE LOOK:

Say hello to 2021 does tie-dye with this mini Attico skirt. It may not be for everyone, but in certain doses/ways I like a bit of tie-dye: I'm definitely very specific in the ways in which I think it works for me; and there's something about the colours used here in particular [there's a tee that would look rad with black shorts] that I'm super into it.
Paired mine with my heavily worn black vintage Nirvana vestibule tee and kept it even more 'me' with a harness over the top.
It could easily be styled with black only accessories; and that's probably the main way in which I'll be wearing it this year – but I decided to throw in some neon for some extra bold colour.
The Mulberry Alexa is a bit of an unexpected choice for me in some ways, that I feel I need to delve into it: let's do it.
I've mentioned this countless times; but it certainly applies here: I love, and live for, juxtapositions when it comes to outfits, style and how I choose to wear things.
The Alexa is so traditionally preppy; so undoubtedly steering towards the classic, English heritage side, that it doesn't scream to be something I may go for. You may note, I do love classic pieces [looking at you, Chanel]: it just often doesn't appear that way due to how I decide to put looks together; combined with how I look in general [!!]
The bag's use of a new lime-yellow neon colour-way, on such a timeless piece, combined with the new sizing update [this size of bag is perfect to me – I believe they didn't have this version before?] totally drew me in: I love the usability of it. I love the functionality. I love the colour. I love the hardiness of the grained leather. I love the top handle.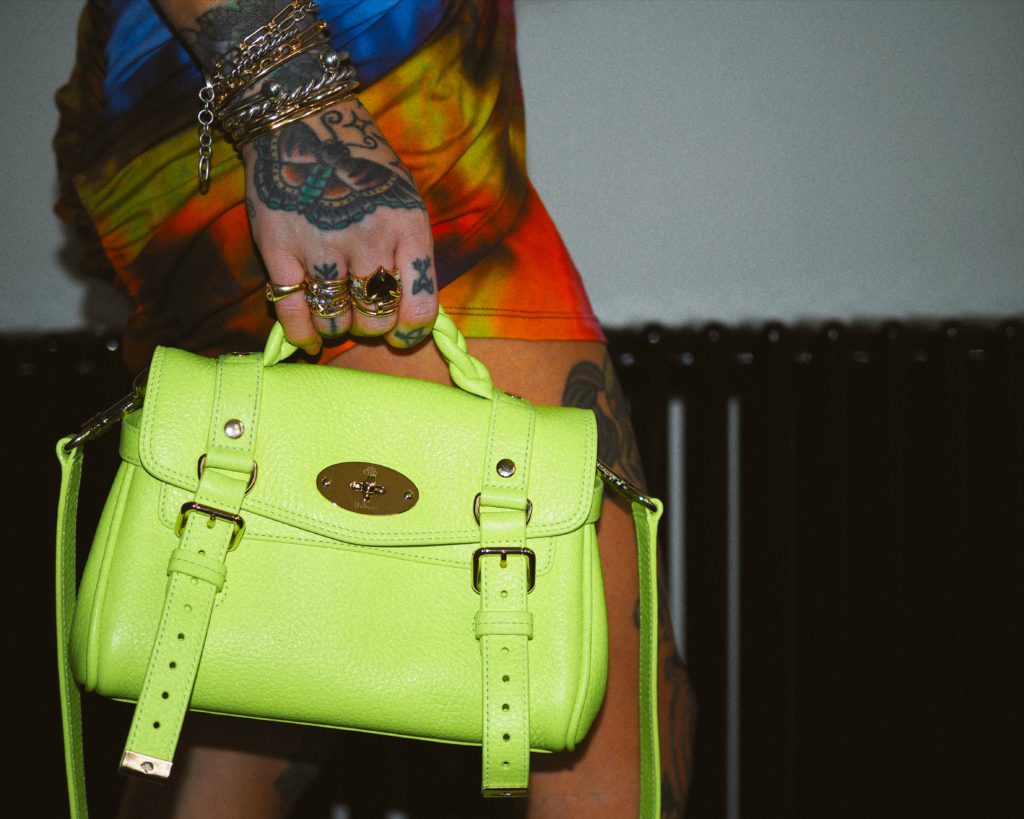 As far as designer bags go, it's also far more within the 'affordable' [I use this term loosely, pls note] zone, with the mini being £895.00.
The yellow-green neon-number is sold out atm [ok, I found it on FarFetch after writing this, but can't see it elsewhere – be speedy if you're keen] and I'm not sure if they're bringing it back: but I for one think they damn well should.
Ready for you, spring.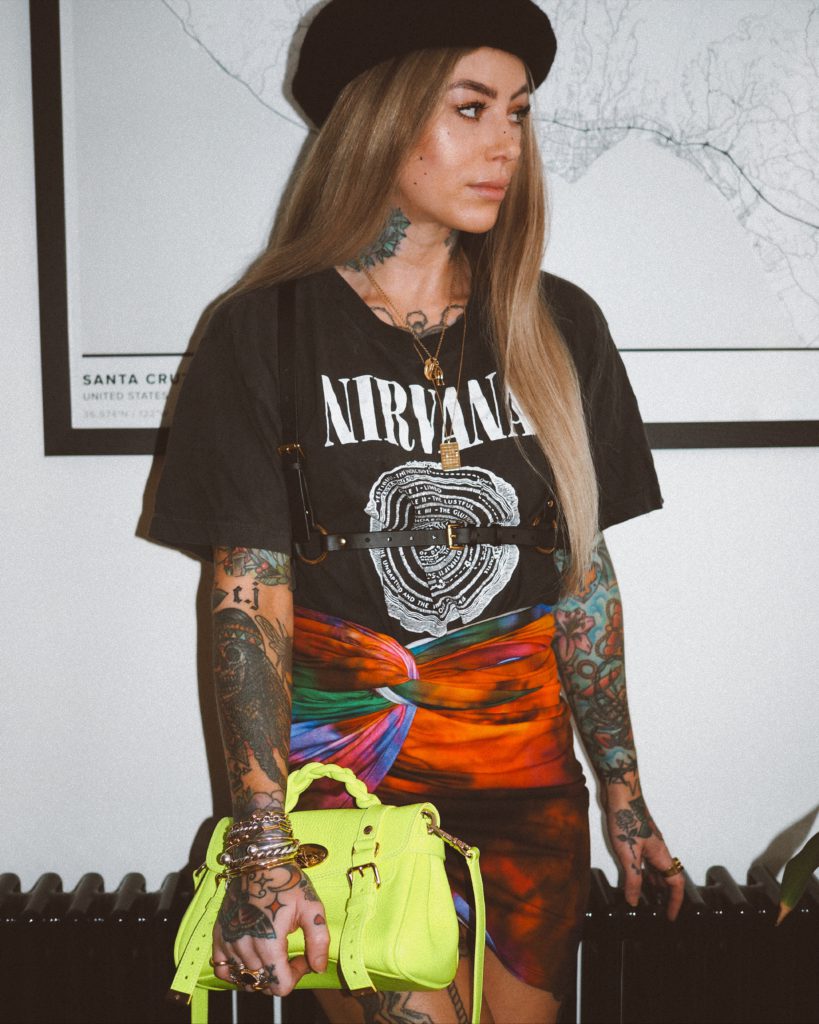 SHOP THE LOOK: