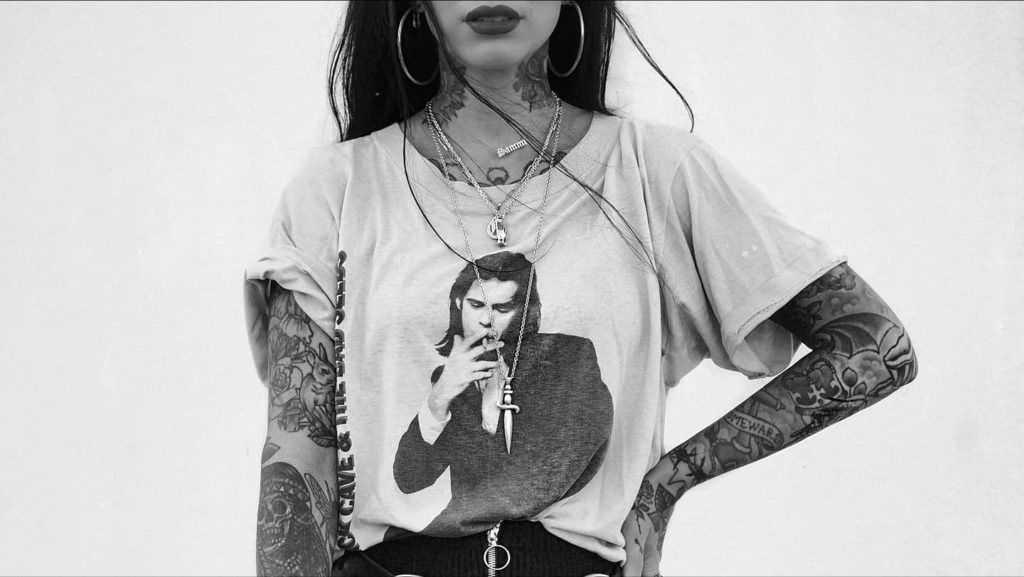 My deep rooted love of band tees started in the most predictable way: falling in love with music.
Finding music as a teen changed everything: I appreciate that I have mentioned this countless times​ – it was ​the main​​ factor in discovering who I am​, what I am passionate about,​ and made me truly stick with being myself.
A new album, with the release date carefully added to my ​scrapbook of a diary [complete with Kerrang! cut-outs, photo-booth pictures & ink pen, naturally] would endure hours of listening [first listen: always alone, in my bedroom, tracks played in order]. Artwork was​​ a crucial part of the opening of a new album: C.D booklets looked over​,​ page to page,​ devoured​ with ​keen ​heart eyes. When I went to my first ​'proper' ​concert aged 13 – Marilyn Manson, Godhead & Disturbed – at the now non-existent Docklands Arena​, London​ – my mind was utterly blown. ALL THESE PEOPLE. IN ENGLAND. INTO THE SAME SHIT AS ME? How was this possible?! ​My isolated existence, having people tell me I was a freak, was [somewhat] over: it made ​​me​ totally​ ecstatic​.​ ​
I​t was on this fateful night​:​ I purchased my first​, ever,​ band t-shirt.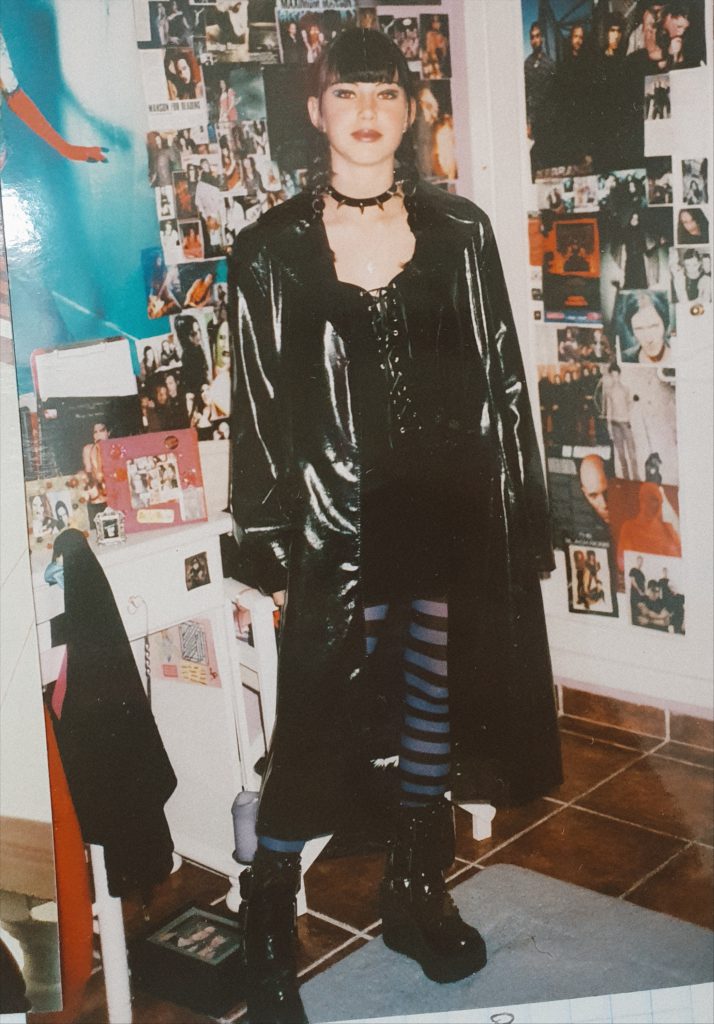 From my teenage years, I have a handful of much loved t-shirts that – shockingly – are now described as 'vintage'​ [feeling like a proper grown-up right about now] – there is something so intrinsically passionate about my love of these fabric items.
A couple of years ago, back to feeling the most 'myself' I had felt after the birth of my son – with the deep psychological impact the entire motherhood process had upon me [whoa, that's a deep one] – I started to properly build upon my little collection. I'd sought a few gems out on eBay some years prior [a Smashing Pumpkins number, won for 99cents on eBay, most definitely being the best score I have had to date] but really started being able to tick some items off the never-ending, beautiful wish-list.
​I cannot imagine a time in which I will not reach for these tees: I am most definitely not of the mindset that they are meant for teenage years alone, and I feel, strongly, that they can be styled time & time again regardless of someone's age [wear what the hell you like, wear it with passion]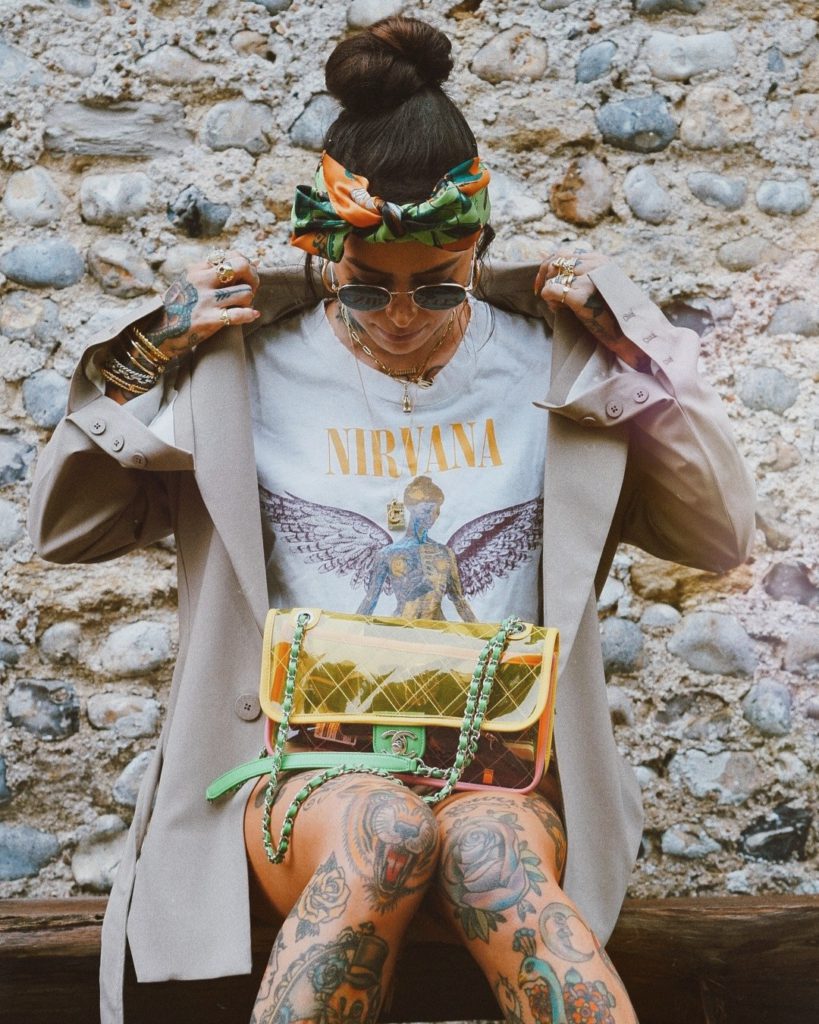 Vintage is going to continue to see a surge of interest as certain perils of fashion continue.
This, combined with celebrities wearing them, inadvertently bringing them to the masses, alongside those collecting continuing to collect; will no doubt fuel interest.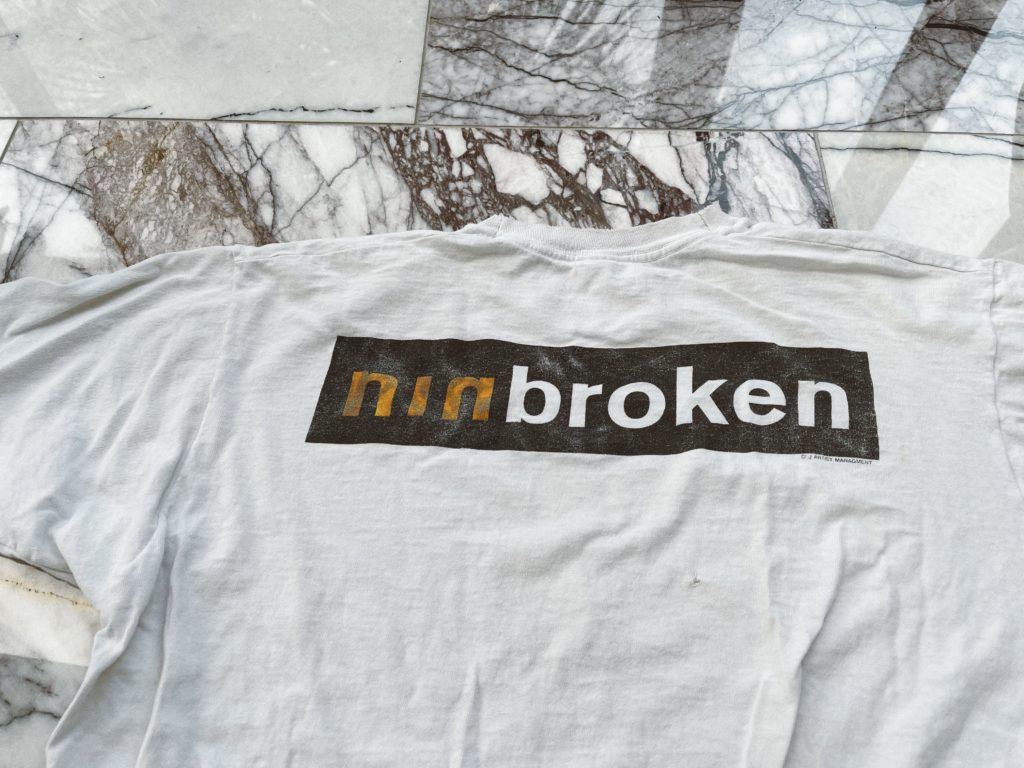 ​For many, clothes are simply meaningless fabric, allowing the wearer ​to be: a) somewhat warm & b) semi-presentable – and the thought of ever parting with hundreds of pounds on a graphic t-shirt – most likely v faded, with holes & marks, that lord knows how many people have worn & owned; is seemingly barbaric.
…but for the holy grail vintage lovers: that shirt, with the combined feelings of nostalgia, true love, art appreciation, rarity – is everything.
a curation of vintage finds, below:
NIRVANA:

TYPE O NEGATIVE:

HOLE:

CURATED FAVOURITES: