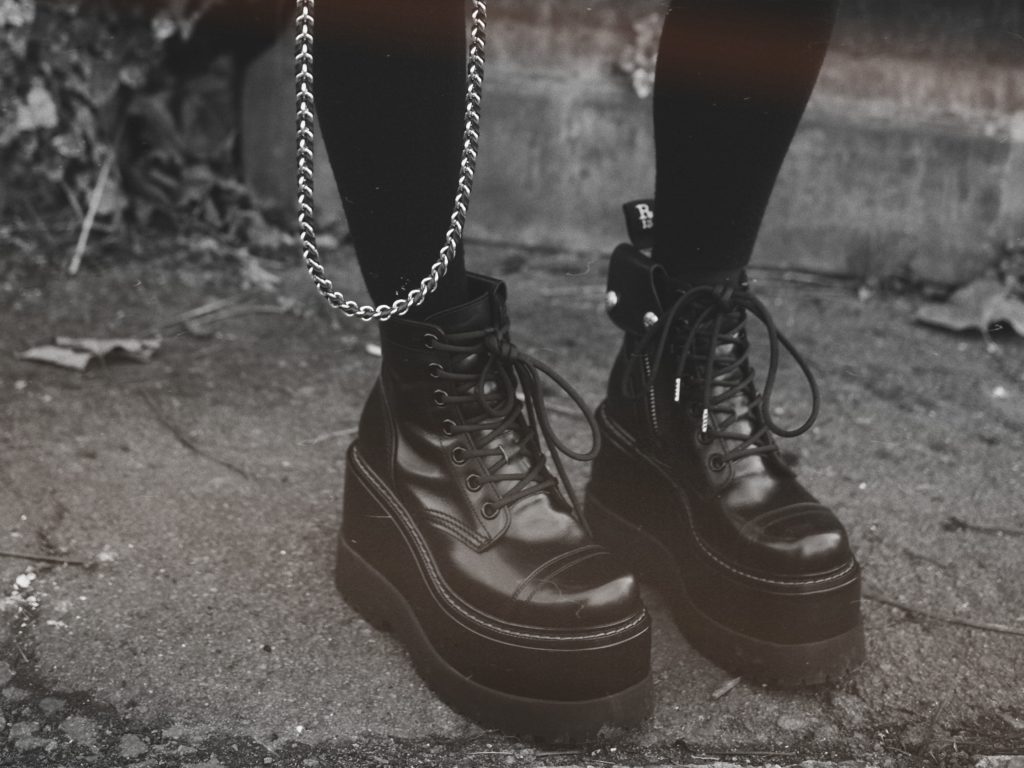 Forever a lover of plaid, autumn/winter are truly the seasons in which it shines brightly, pairing so well against nature's backdrops: it just looks really damn great to me – remaining truly timeless & versatile. As someone that pretty much lives for 90's music, v. much in the alt genre [if you follow me on Spotify or Instagram, you'll know I am utterly immersed in music & it changed my entire life – dramatic, I know] plaid has a way of landing me in Seattle circa '93 – where I probably belong – yet it can also conjure more high-end, Chanel-eque imagery – like I said – v-e-r-s-a-t-i-l-e – and I love that about it. I am all about juxtaposition in clothing & looks – so it makes sense that plaid would have real appeal for me.
My go-to seasonal grab, a pair of faux/or leather shorts [picked these up – v. affordable faux leather – from Levi's a few weeks ago] will always win & I wear this kinda look multiple times a week in some capacity. The Levi's shorts are super high waist, flattering on, great with tights.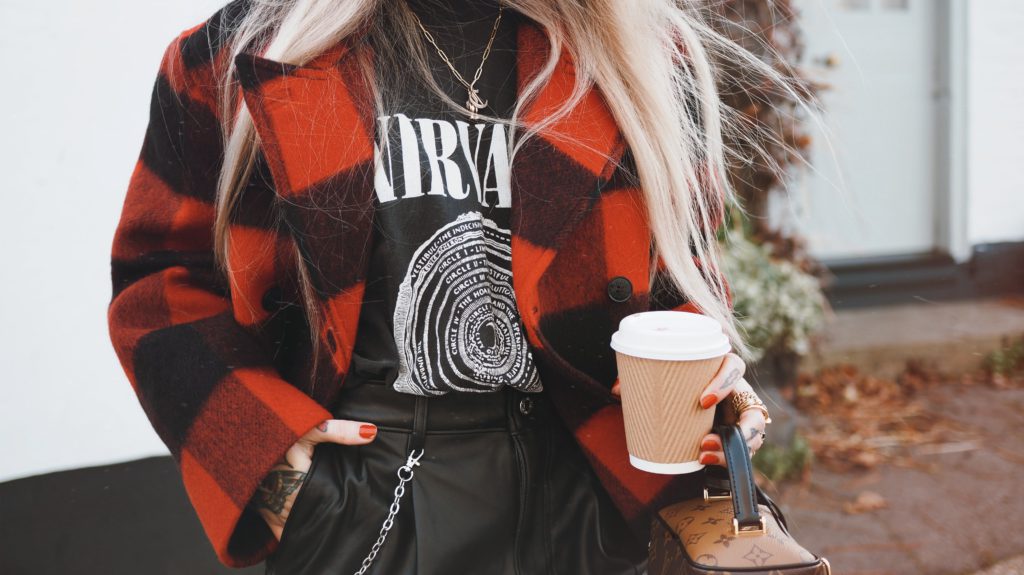 A new-in lil' LV number has been my number one bag as of late – I waited patiently for the Vanity PM to come back in stock in the reverse monogram. It has a classic vintage feel to it, with it being a vanity inspired bag with top handle, and then the contrasting chunky chain, key-fob & locket really add to the desirability of it. It's a gem to carry around.
SHOP THE POST:

Finally: the R13 boots: they pretty much don't need any text – but they sure as sh*t deserve it. Perfection in an ankle boot for me, these high-platform leather boots conjure up all the 90's dreams; with side zip, leather flap, metal poppers & lace ties. They are the most pleasing to behold, and I had to have 'em the moment I laid my eyes on them.