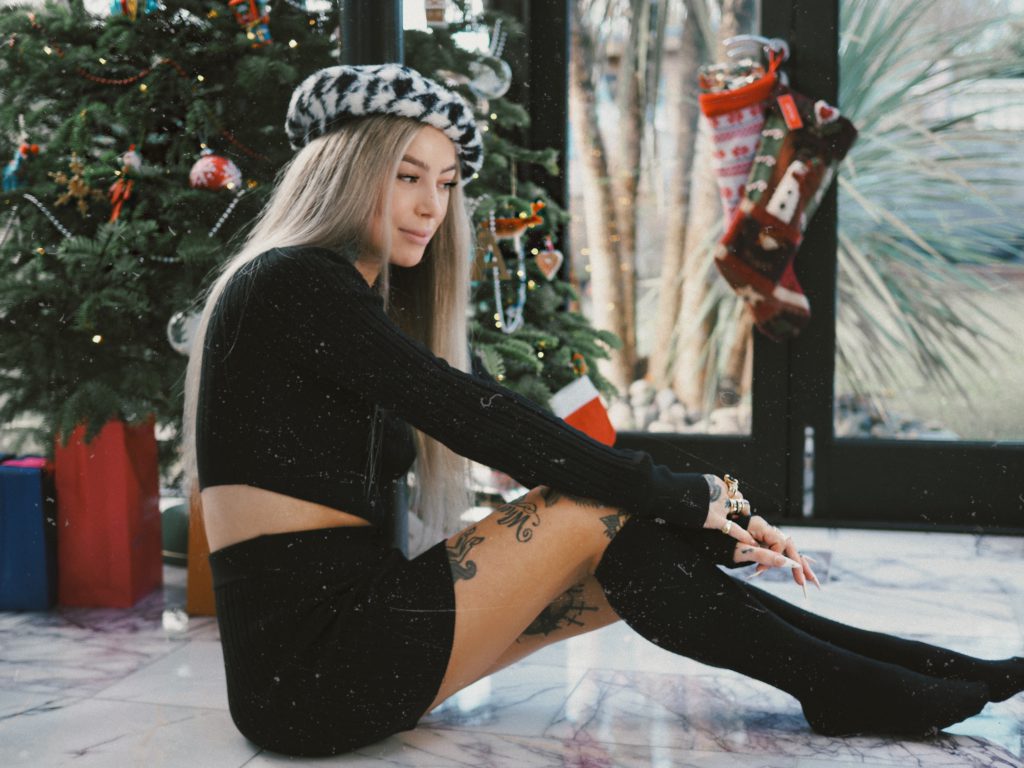 Staying in, getting dressed.
The holiday season is upon us: whilst it may be different to what many of us are used to, it's always a time of year for me & my fam to spend a lot of time at home. Getting dressed on the daily doesn't, and hasn't, changed for me despite the lockdowns, time at home & endless cancellation of events: it's part of my daily ritual: putting an outfit together is like making my morning coffee – it just has to happen. This doesn't mean every outfit is killer & has to be my I-want-to-be-buried-in-this kinda outfit, but nevertheless it makes me feel me, and makes me feel motivated for the day ahead. Another side point: changing into loungewear/pyjamas around 5pm is something I am here for – and it never takes away from me being stoked to have 'gotten ready' for staying in.
I am thrilled to be working with Free People on this post, in which I have selected & put together some seasonally appropriate looks that can most def be mixed up and integrated into your 2021 wardrobe. Let's get into it.
First up: this 90's inspired black knit sweater set – long sleeve crop top, mini skirt, mega comfy – a truly perfect example of something you can wear around the house and throw on extra layers should you need / want to leave – I love it with knee high socks [add tights as well if the temperature drops] and this mega houndstooth beret.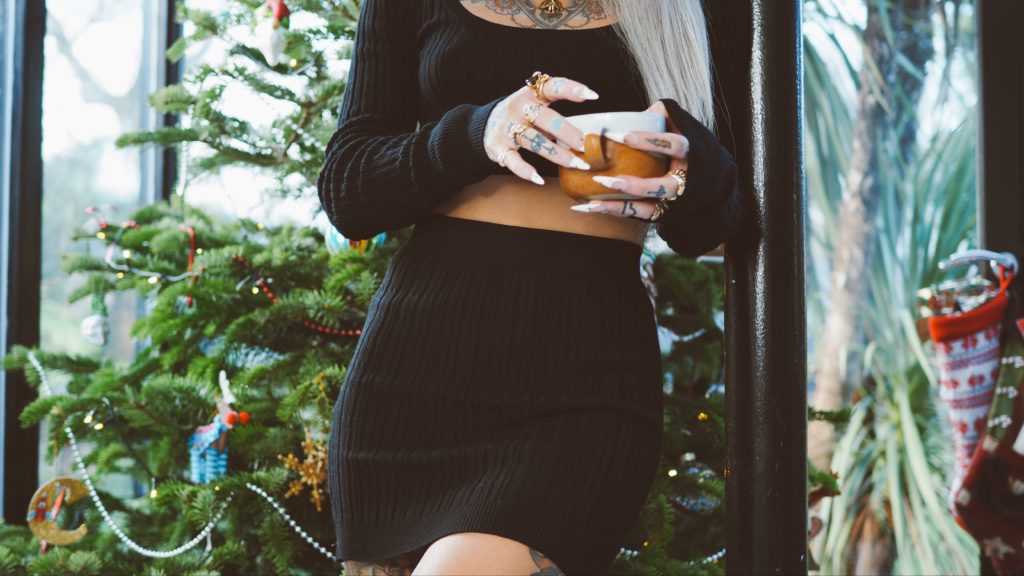 Sticking with keeping comfort levels high: I bring you, Free People dungarees. If you're new to FP, I personally have three hero items I reel off immediately to newcomers that I feel they do best: dungarees, flares, and bralettes – FP are my go-to for these pieces. On a day when you're chilling round the house but don't want to reach for pyjamas, dungarees are the one: so easy going, the bonus of pockets, super loose & comfortable – great for a game of chess [not my forte – gimme Scrabble any day of the week though]
A pair of high-waist flares, boots and a vintage band tee is a solid outfit choice for me; and has been for years.
Throw on a mega, mustard velvet vintage inspired duster, and you're golden – keeping true to that comfort around the house, [and so good out & about] this is a great one if you've got people coming over and wanna feel good, but not mega mega dressy. Switch out the tee for a loose shirt or bodysuit to up the fancy-ness, if ya like. The flares here are a stretch denim blend – they hug your body on the thighs and upper leg, & flare out from the knee: a true statement pair of trousers that are seriously versatile & underrated.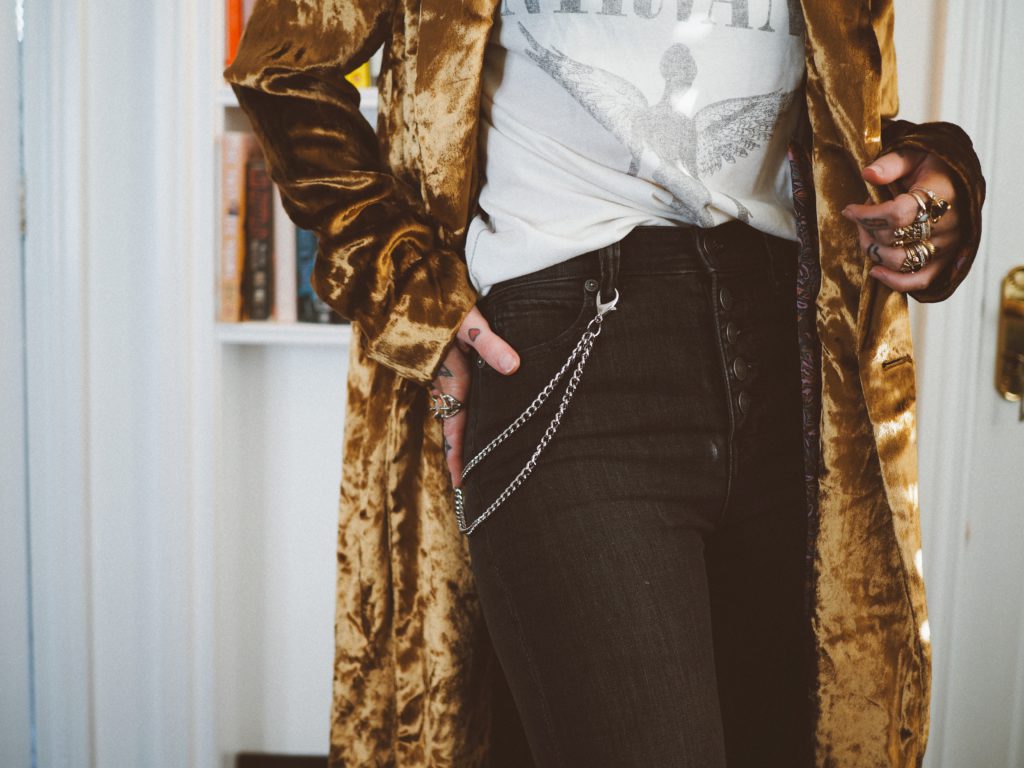 Ok, let's get into the dressy stuff, yeah?
I have two v. different dresses to show you: a mini, crushed moss green velvet number, and a long, slinky, sequin maxi.
The 'easy to love' mini is Christmas day in a dress: that deep moss green, bow tie-back, pleated deets: there's a lot going on in this little number. I'd pair it with patent knee high boots to pay homage to the 60's aura it gives off, and maybe edge it up with a harness as well – I bloody love doing that.
The 'shining in the night' maxi slip, with backless detail, neck fastening, leg slit and long sleeves, is a true statement piece, with sequins all over. The lace at the back is adjustable & the dress flows like some lady-of-the-manor vibes as you move [it's also avail in silver fyi]
Finally, let's show off my current number one pyjama item: this cosy as hell mini romper, which I have been living in in the evenings at home.
The cinched sleeves with their balloon shape, the three top button down closure; all made in the most cosy, fuzzy knitted fabric – making for perfect around the house in the eve lounging when you just wanna [or have to] stay in.
Gimme a book, a cuppa & light the candles.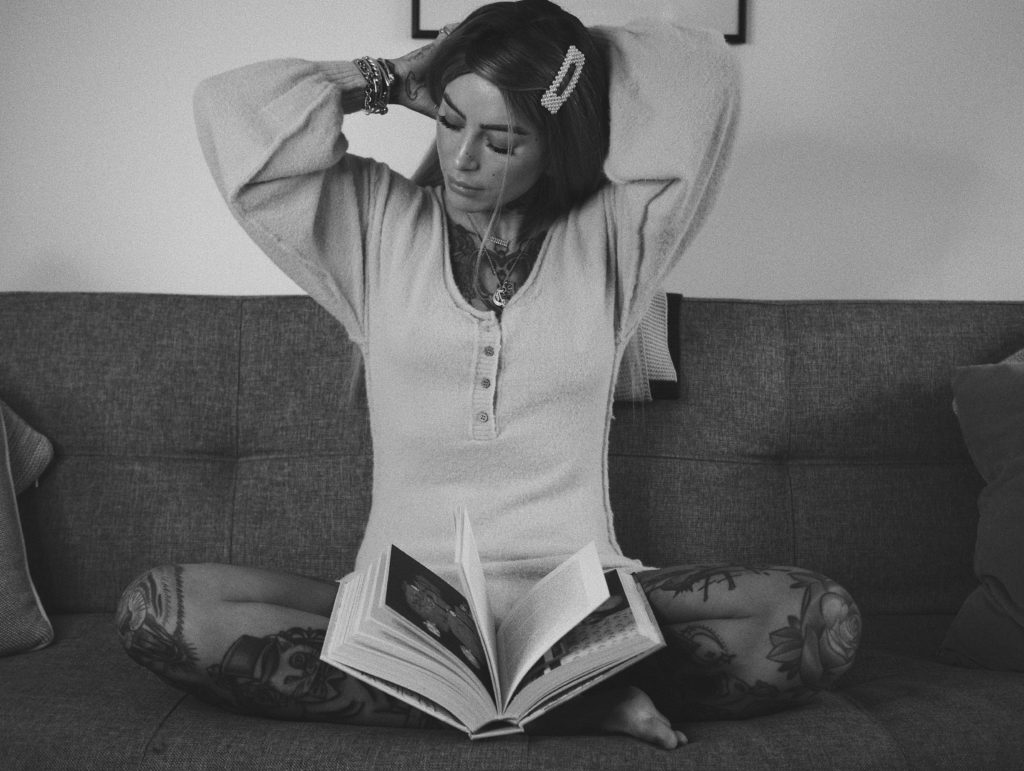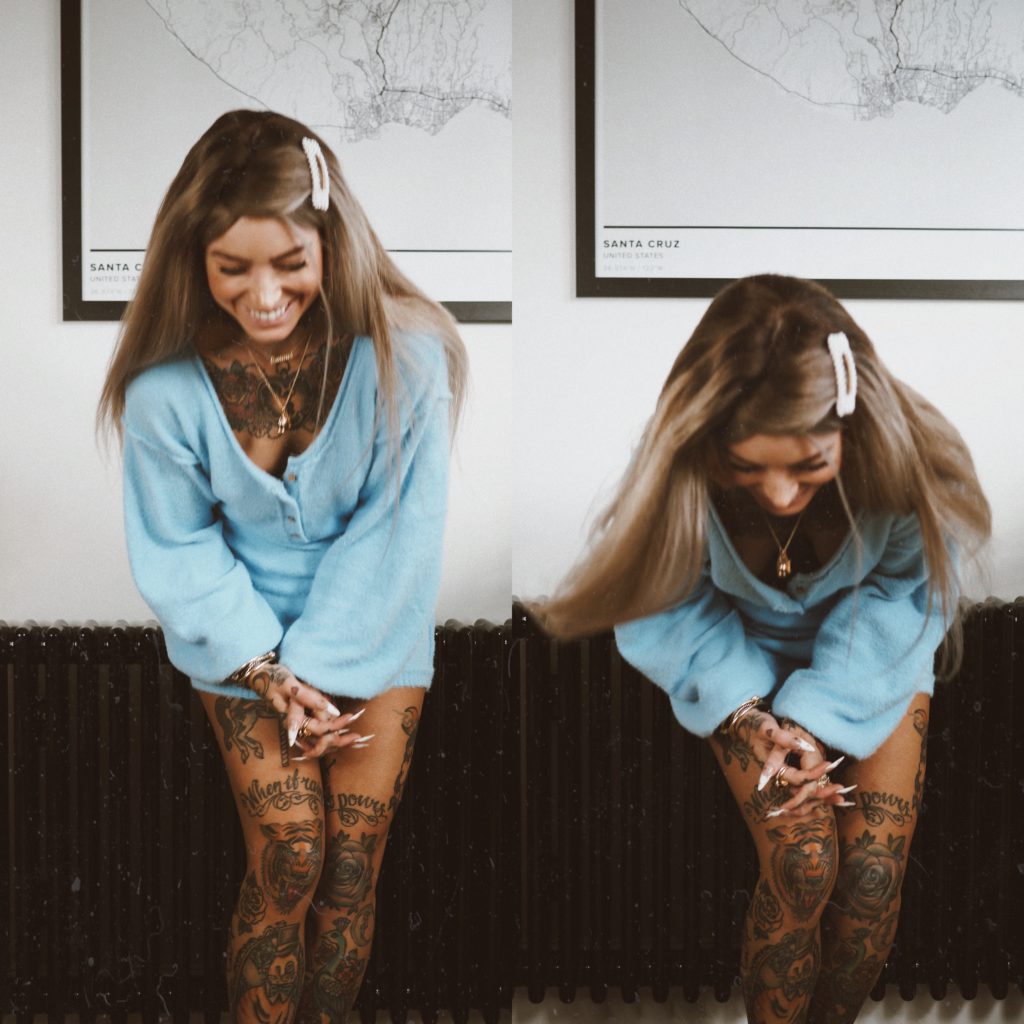 SHOP THE POST: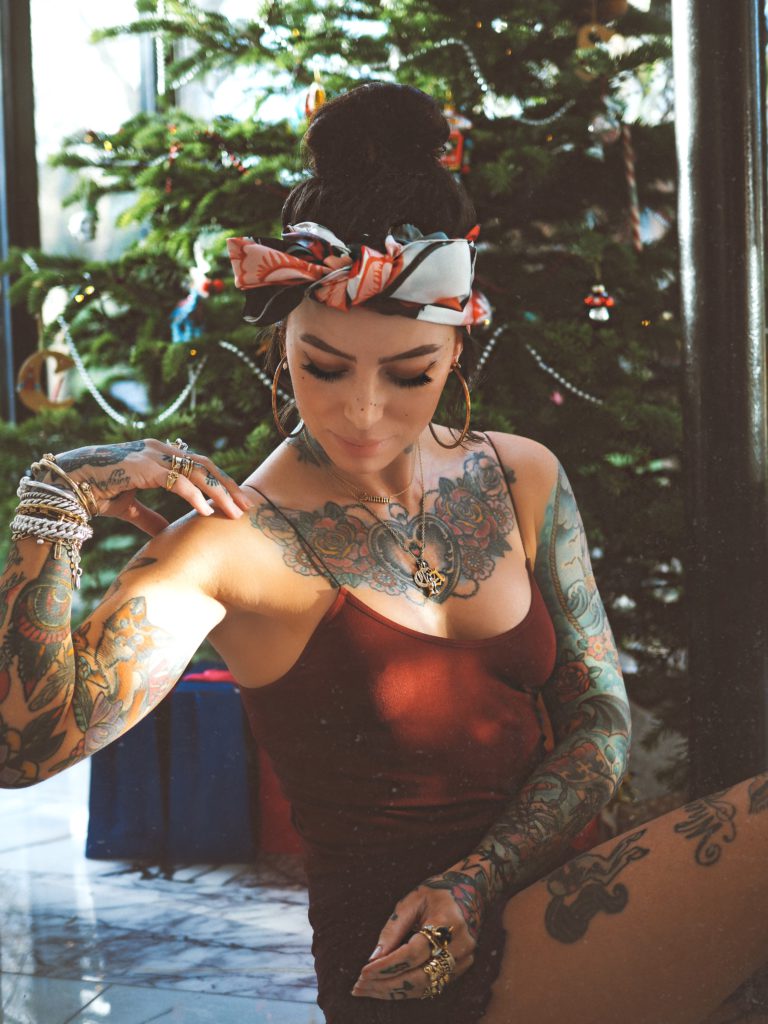 sponsored post w/ Free People [merci FP, v stoked] affiliate links used