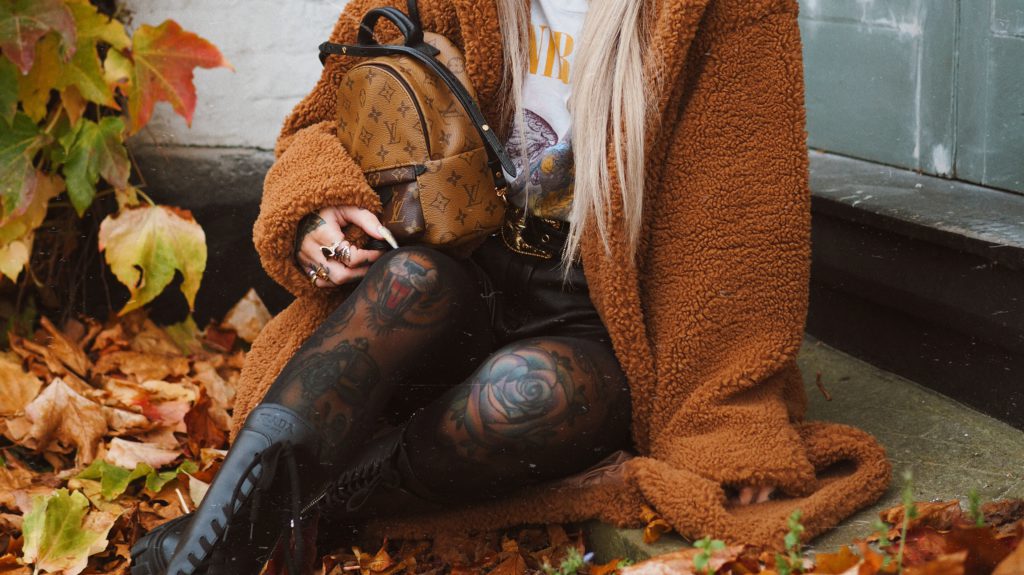 We're in it: it's my absolute favourite time for getting dressed. Lockdown 2.0 ain't stopping me, and all the black & beige tones are out on repeat.
In true outfit repeating style, my leather short collection is out in force; layered under with tights on the chillier days [patiently awaiting frosty mornings atm] & knee high socks [solo] for those slightly warmer ones. My Prada Monolith boots are practically surgically attached to my feet this month, as they were this time last year – although could it be I love them even more? It's possible.
Let's talk about the coat: after having a Max Mara Teddy firmly on my wish-list for some time; I gave in, only to return it: and then, I found this guy: incredibly similar in tone, with the perfect lapel shape [this, is very important to me with this kinda coat – it's a visuals thing] & snuggly as hell. It's a dream to wear and as cosy as it looks. I do love a cosy coat, esp on those weekend 'let's-go-for-a-walk' days – it just needs some balancing out with kick-ass boots.
My Louis Vuitton Palm Spring is a true go-to this time of year [talked about it over on YouTube – a shocking chatty update for i] I love the reverse monogram for autumn, and I always find a backpack handy & easy-going over a chunky coat – when less shoulder bags come out to play. The P.S backpacks are bloody hard to get hold of in store & online – I picked mine up second hand a few years ago on Vestiaire & haven't regretted it for a moment. It's damn cute, fits everything i need daily, super versatile & a joy to style.
..happy Novembering, one & all p.s oh, and…the beret is back