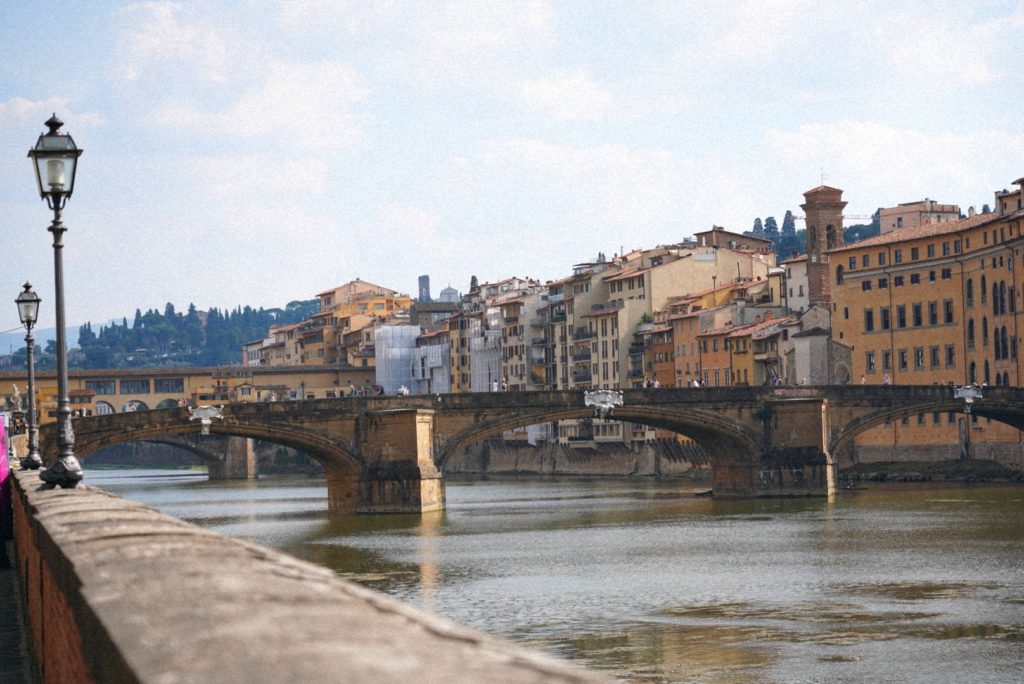 If I had to choose one country to travel within for the rest of my existence, I can imagine I would choose Italy.
Last week, I spent 3 magical days in Florence with my best; wandering, exploring, taking pictures, eating & taking it all in.
My roots to Italy originate in Florence, where my nonna was born and grew up. She left in the late 1940's, when Italy was in post-war, Mussolini fuelled turmoil, after meeting my grandfather who was stationed in Italy during the war. She never lost her Italian accent, despite residing in England for 40 years; and she & my grandfather named their home 'Firenze'.
I digress – in a nutshell, I bloody love Italy.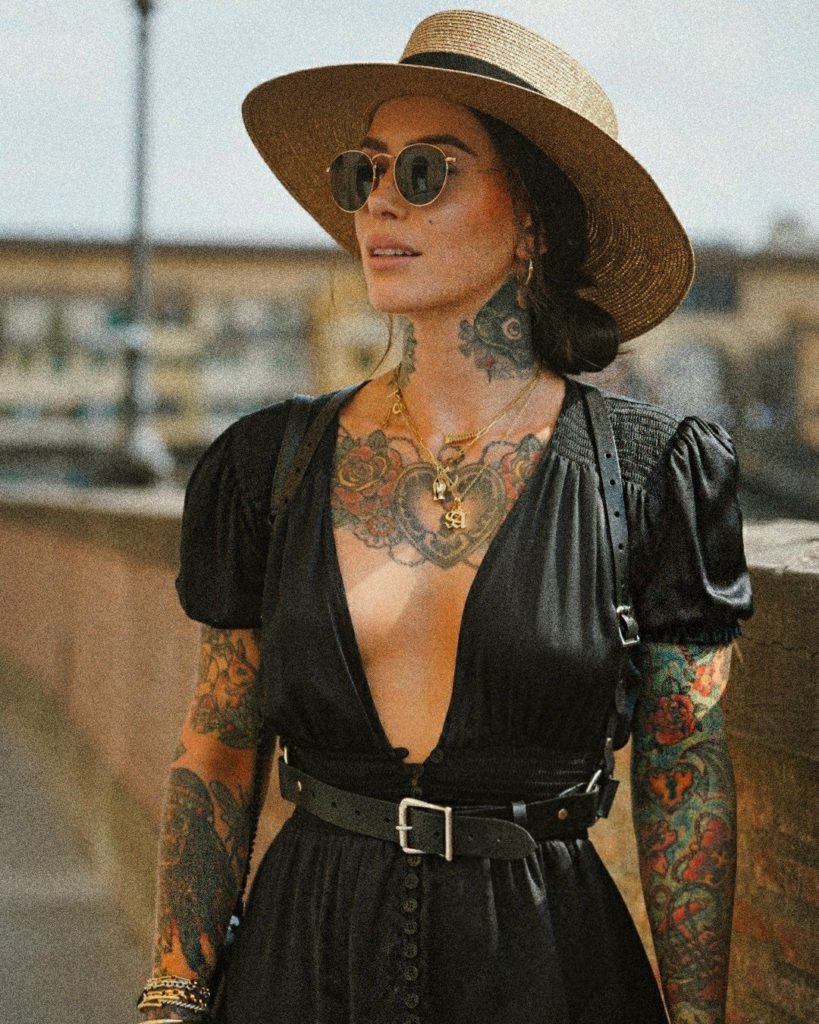 Naturally it's a pretty damn weird time to travel, [Jess & I kept expecting the trip to be cancelled tbh] but the rules are clear, Italy feels incredibly safe; and with schools back and the off-season slowly kicking in, it's a pretty sweet time to see a beautiful city without the crazy crowds, if rules continue to allow. We had lunch at Gucci Osteria on the first day [yeah yeah, I love Gucci] and we were so damn impressed with the quality of food, little extras, service & atmosphere [it's located in the Piazza Signoria, funnily enough where my nonna used to sell trinkets to tourists] that I'd actually list it as one not to miss. Now I'm sounding like some travel blogger [lol, i most def am not] I best get into outfits…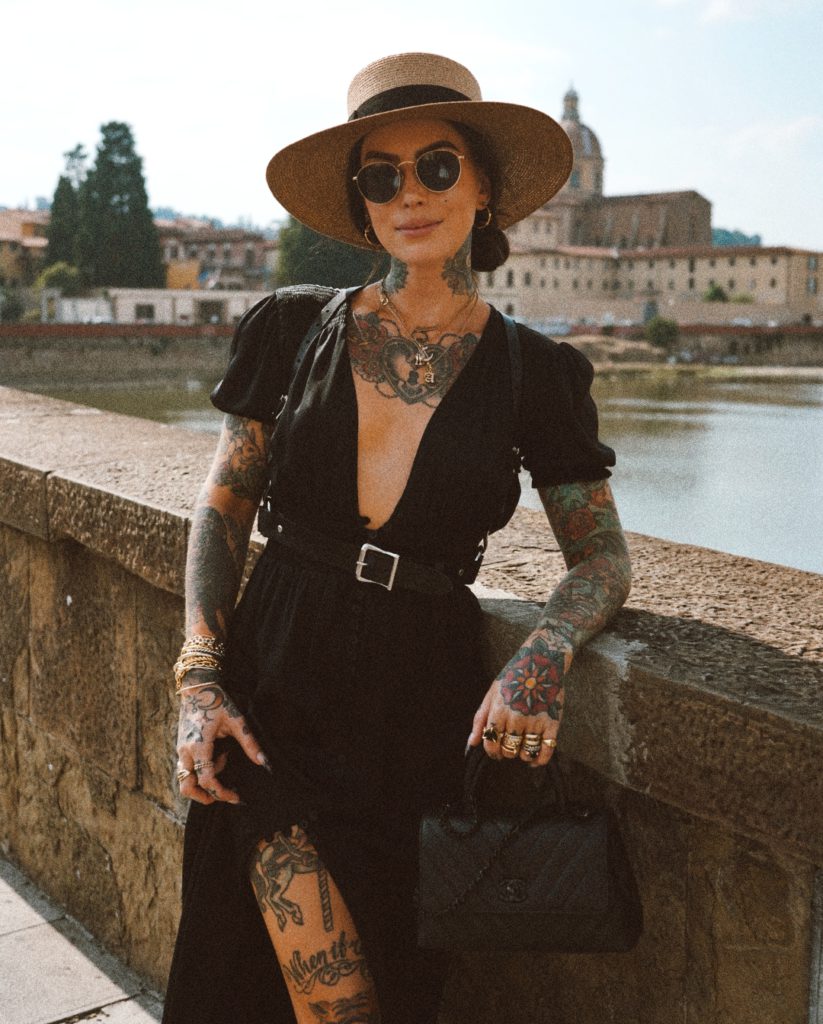 Day one: my absolute current fav dress, and so similar to one I have designed in my head […i do this a lot] is this Reformation number – deep v neckline, fully functioning button closure, short sleeves: it's a dream to look at, a dream to wear. Knocked off a bit of the feminine qualities [as per] with a Zana Bayne harness. Paired with my go-to travel shoes, my Gucci Princetown loafers; and my forever summer hat.
Day two: evening attire in this killer Orseund Iris two piece. I've had the skirt for a little while now, and caved into the top the moment it hit Net-A-Porter…so damn glad I did – I'm not usually one for ensuring I have the 'set' of something; as I'm more likely to use my own separates; however I adore these two together and they can both be paired with other items so easily. If you are debating this skirt – get it. It is SUCH a joy to wear. Mules are the ever popular Bottega Veneta Stretch mules – so loved, so comfortable, so good on – Rogue Louboutin lip, Chanel Coco top handle bag & 'cult status ii' scarf.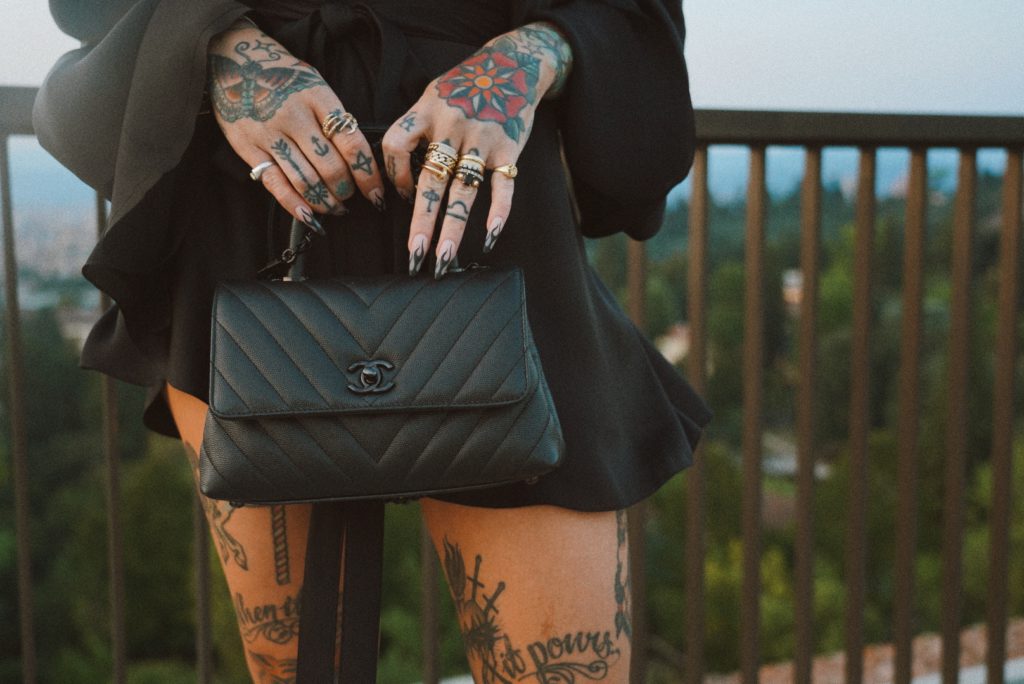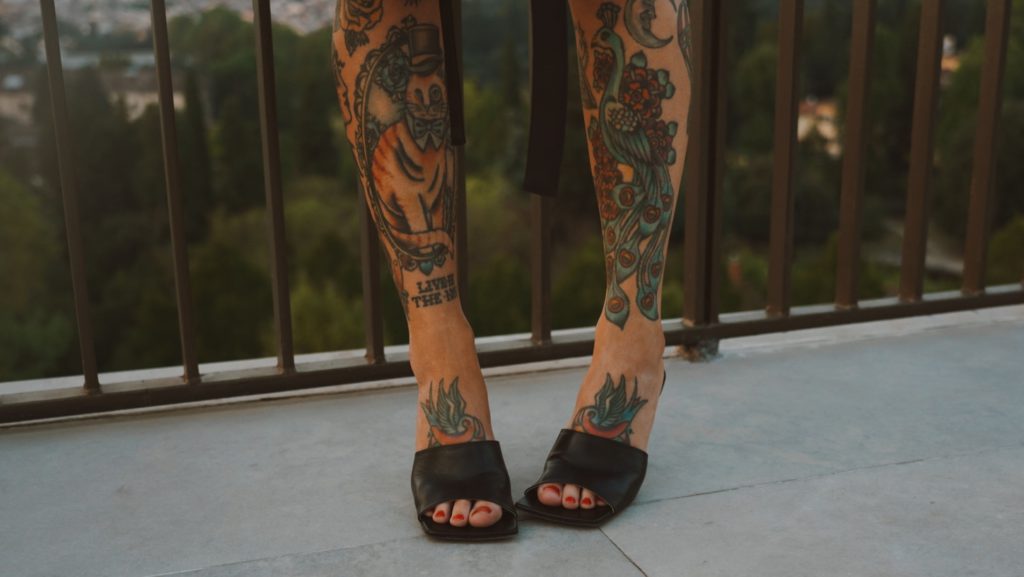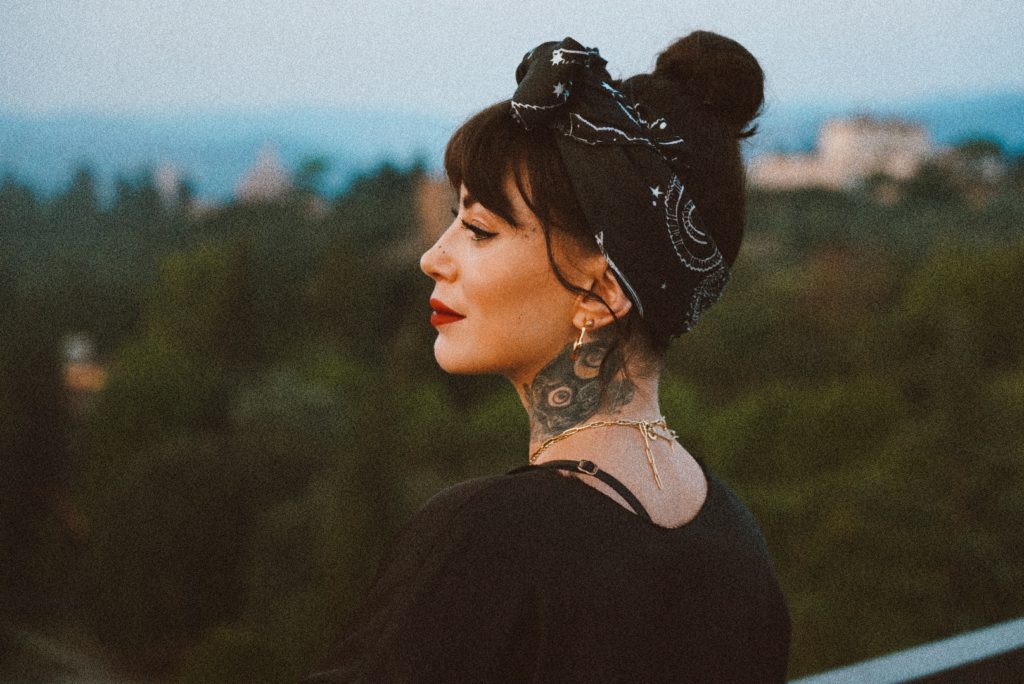 headscarf: cult status ii
lipstick: Rogue Louboutin
skirt & top set: Orseund Iris
mules: Bottega Veneta
p.s one final note from this non-travel blogger: we stayed at Villa Cora – no mates rates before anyone asks – absolutely excelled beyond our expectations – the decor, the atmosphere, the service, the food…all absolutely perfect. Currently trying to convince Jess to get married & have her wedding there. I'll keep u posted.