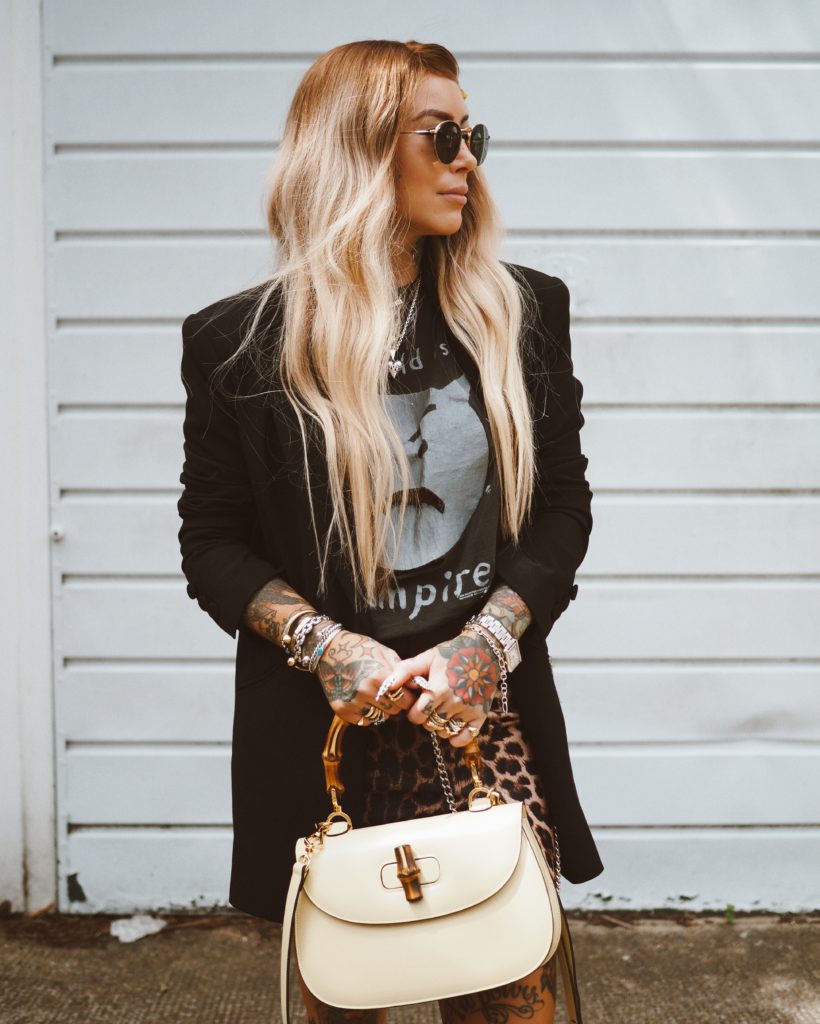 …sent to drain.
This bit of Smashing Pumpkins treasure is going to result in Bullet with Butterfly Wings whizzing around my head [on repeat] every.single.time. I wear it [it's happening right now as I type out this post tbh]
Paired [yeah, another] vintage tee with a simple mini skirt, killer draped chain belt and an oversized black blazer. I can't crack on about my love of this seemingly simple black blazer enough – it has been out of stock for some time, but I've seen it creeping back via pre-order. As someone that adores a blazer, this truly is the perfect oversized, all black number that you can throw over anything and feel instantly ready to go. The padded shoulders are *just* right – structured, but not over-the-top, may-poke-someone's-eye-out kinda structured, the sleeves roll up a dream to show of said shoulders, and, of course – you can never forget to mention: pockets.

Topped off with my number one platform sneakers [sick of these guys yet?? ha] and that classic, once archived Gucci bamboo handled greatness; it's my usual mix of clothing juxtapositions, that – for me – is just how I put an outfit together.