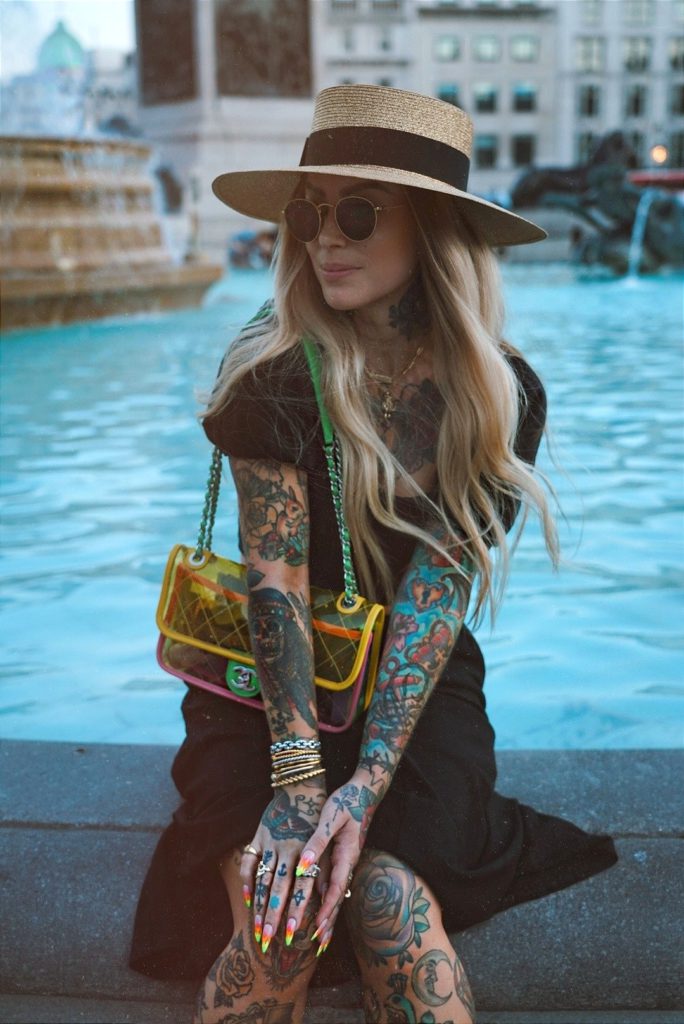 9:12pm, July 17th, London:
nothing quite like a warm summer's eve, jacket-less and with the warmth of the day lingering on your skin…and nothing like a simple all black two-piece, with some serious neon nails & a killer PVC Chanel number [bought pre-loved, which I always recommend for so many reasons]
Not forgetting my number one Gucci hat, that sees a lot of action this time of year.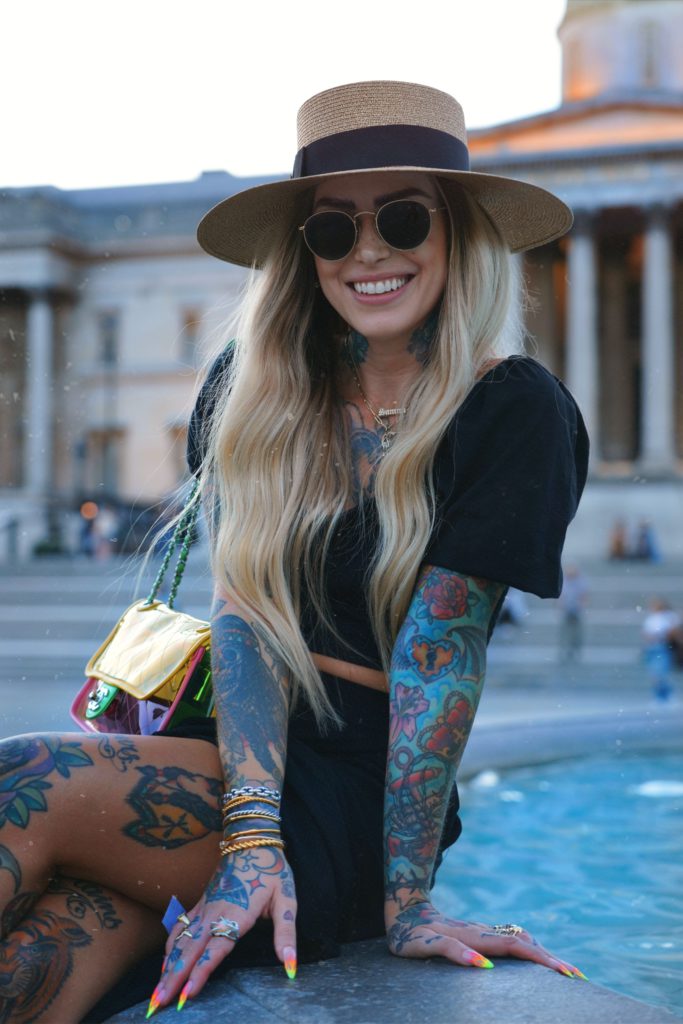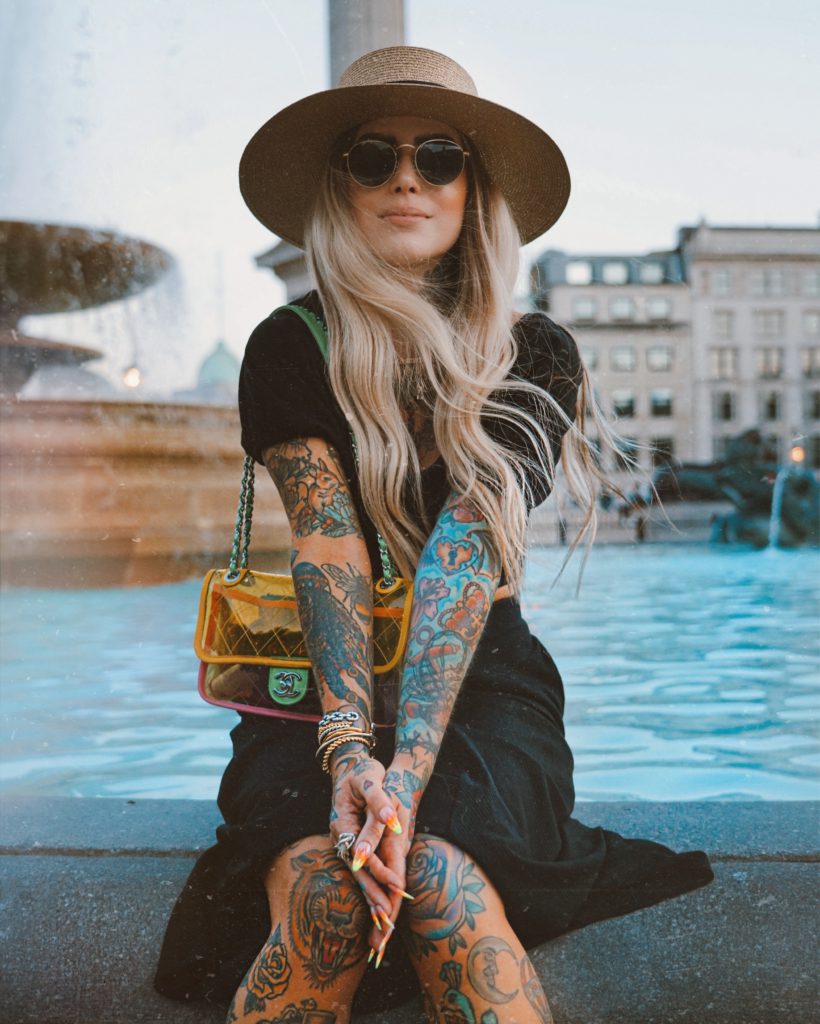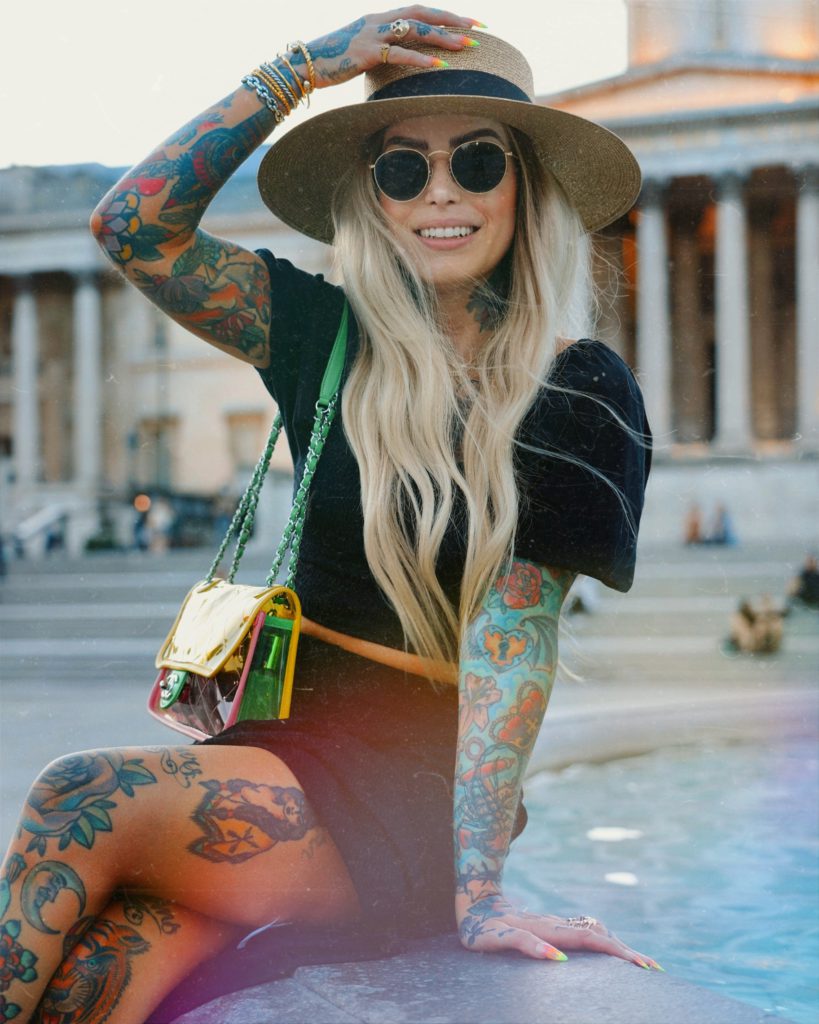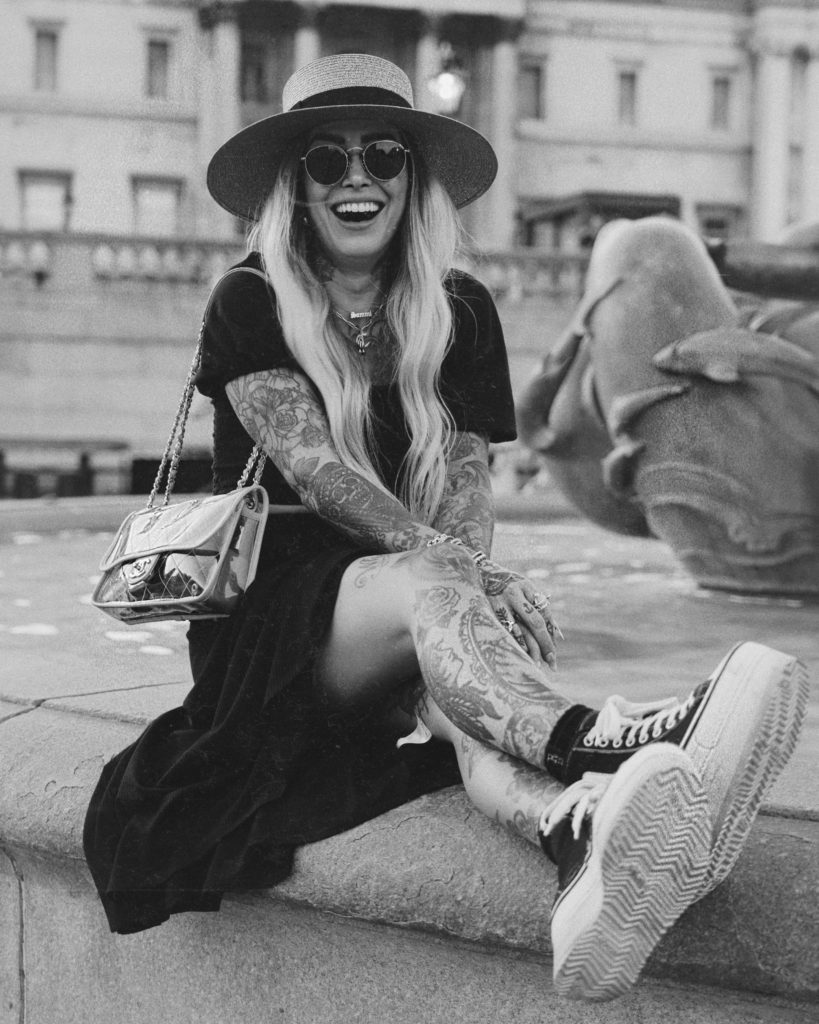 On such seriously warm days [this was most def one of those, for us folk that live in the UK & believe 30 degrees celsius to be 'boiling'] I love a midi skirt with a floaty nature – breeeeezy & super easy to wear.
These kinda skirts pair with anything, but I personally love a crop to balance it out…something as simple as changing the shoes makes the skirt have a completely diff vibe – so versatile – and this is one I'll be wearing a lot over the warm months.
…happy summering x