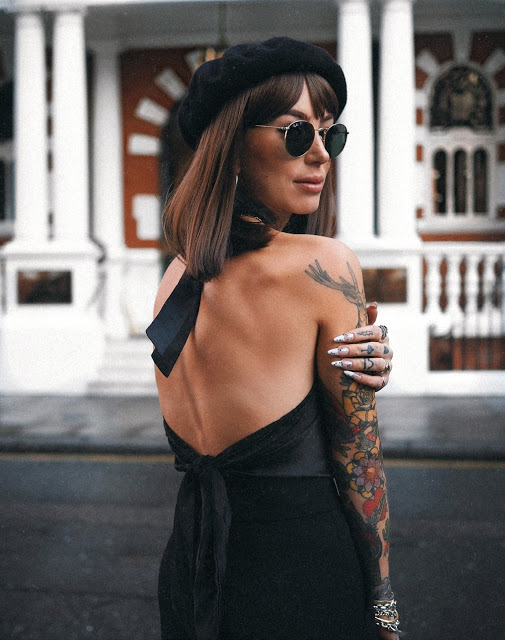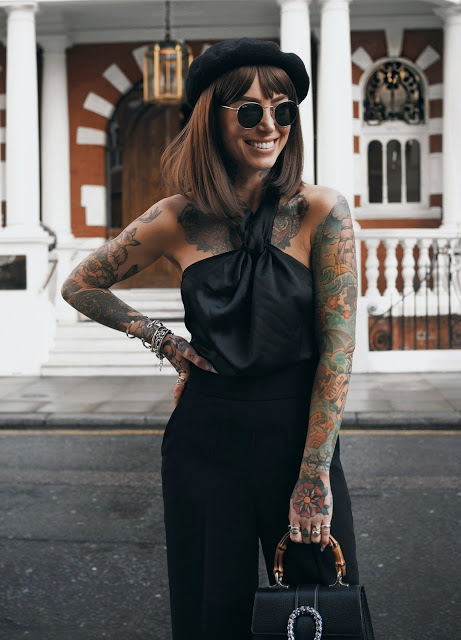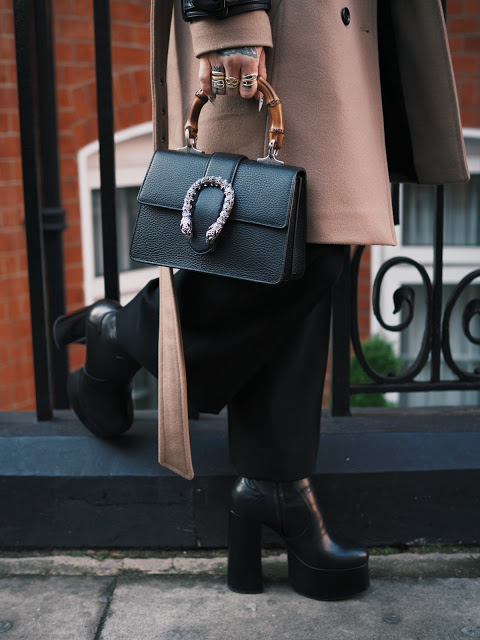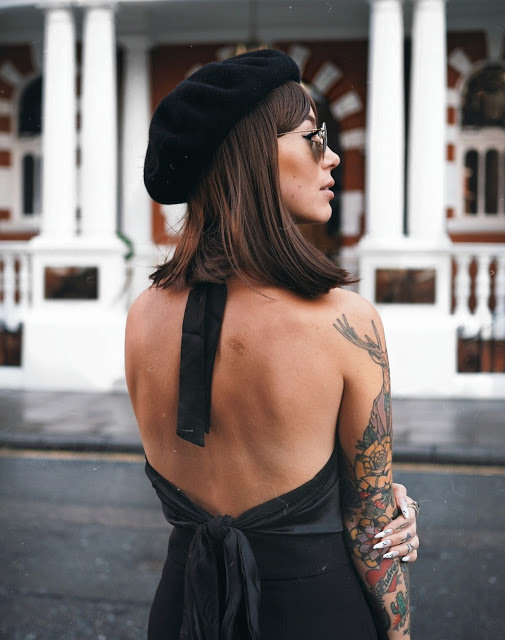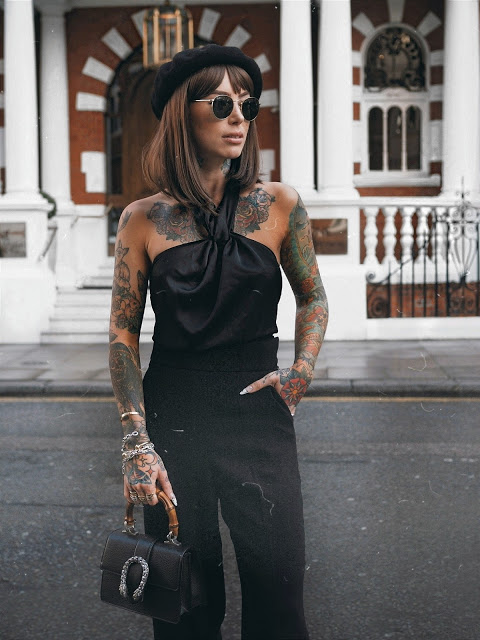 All black with a bit of back.
I love an open back kinda outfit – it's just not super appealing 80% of the year, thanks to the climate here, and the knowledge that you'll – essentially – be freezing your tits off.
Paired this simple TopShop halter with high waist, cropped trousers – and those Saint Laurent babies.