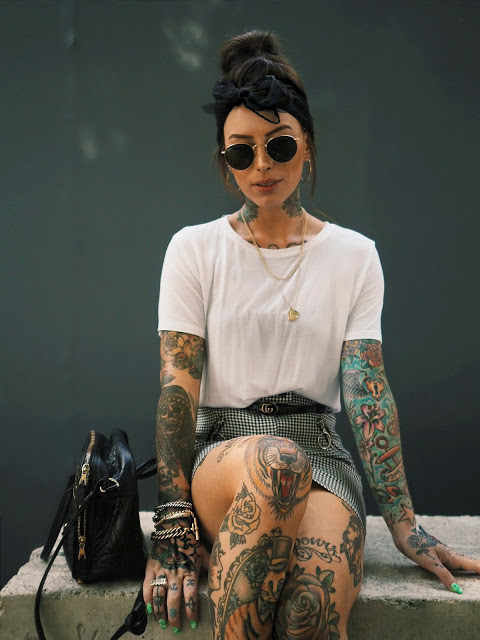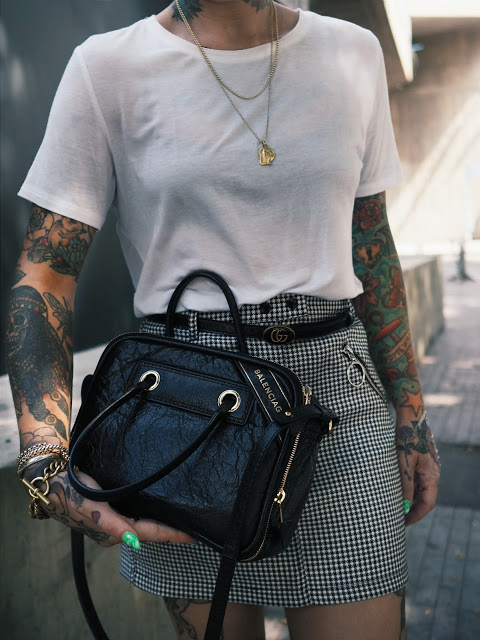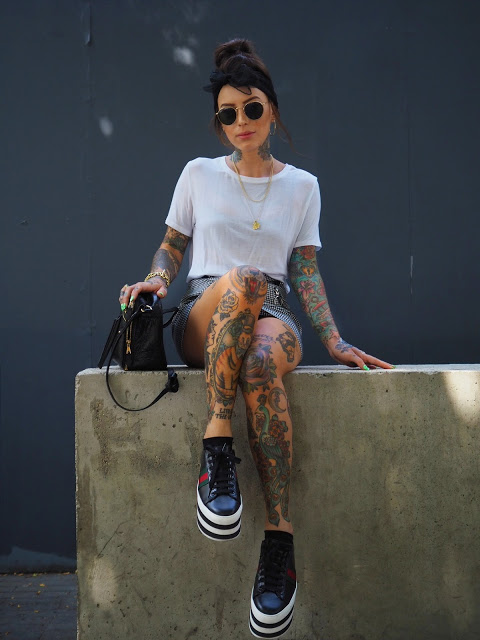 Much to my surprise, the heat continues here in England, and I continue to leave the house without a jacket – who even am I? I love a jacket.
It really has been warm though, so a simple mini + white tee is a good choice for a day in the high 20's.
Upped the game with killer Gucci platform sneakers (I bought these with my 15 year old self in mind – had a v.similar pair back in the day, minus the Gucci price tag obvs) and simple belt.
Tee – old Zara, similar here