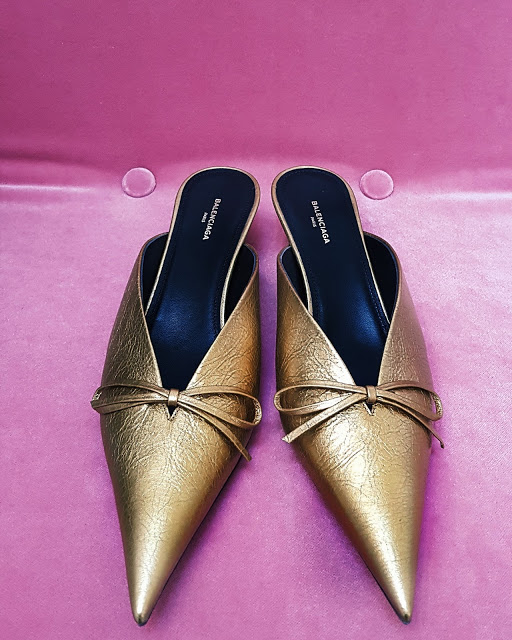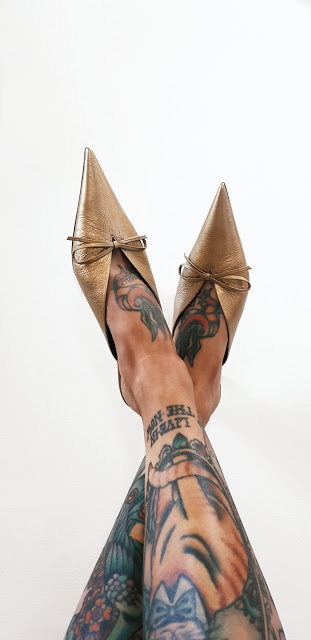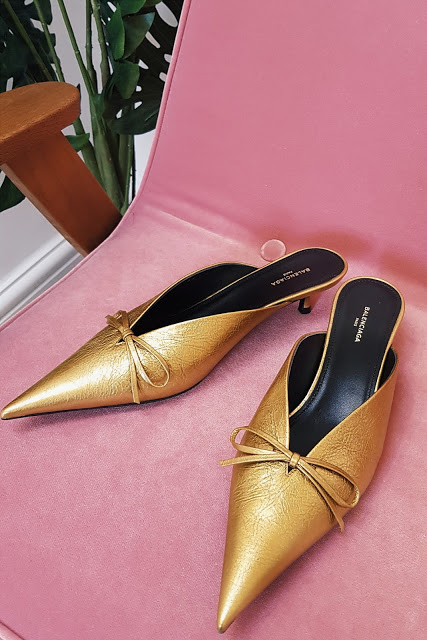 Do you ever fall in love with ugly shoes?
This seems to be the story of my shoe-life. When I first caught a glimpse of the
Balenciaga Knife Mules
last year, my heart skipped a beat (quite likely) and I fell in love. But – they were satin – emerald green, and…satin. The thought of spending a three-figure sum on
satin
shoes – when I live in England, and I'm a walking-full-time-mum; cut short our love affair.
Then, they released them in black…and the heart skipping started all over again. This time, however, I felt less desire to hit the 'ADD TO CART' button. Maybe I was over them.
Fast forward to Feb 2018.
Net-A-Porter
release their Balenciaga collab, and I spy…
gold metallic
.
GOLD
. Upping the fugly level from every angle. I thought about these on and off since then, trying to justify the spend in my mind ('You don't own
any
teeny heel like that'/'How great for when you go out erm, like 4 nights a year'/'They can be a special shoe for weddings, formal events and…erm, classic events such as dropping Casey at nursery'…er….)
Ok, ok…so I got them. This week. I even debated sending them back, but I unusually felt a bit of a 'fuck it' vibe, put them on – and it naturally sealed the deal. You won't be seeing these guys all the time – they're so impractical for my lifestyle – which really goes against my commandments for high-end purchases, tbh – however – when they
do
leave their pure white
Balenciaga
box-home, ya know it's not a nursery drop-off day.
Balenciaga Knife Mules:
here
OTHER KNIFE STYLES, BELOW