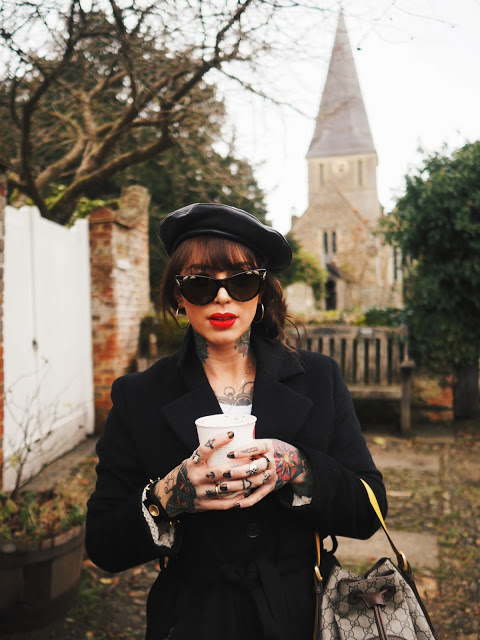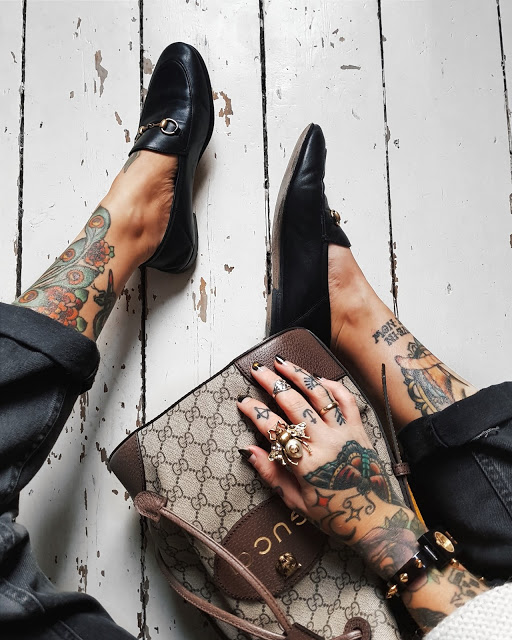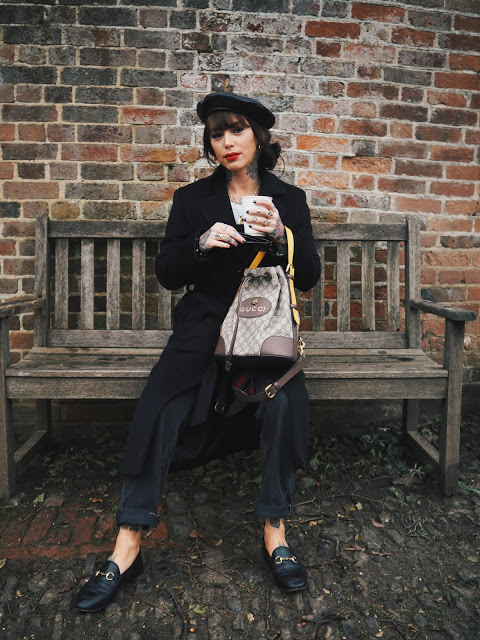 You can never wear too much black in my eyes, esp. when a red lip is added.
Underneath my coat: a
pair of dungarees
– yes, I know – I totally overwear these guys. They're just the first thing I reach for on comfy days – and, let's face it: they're so good to wear when you're looking after a kid!