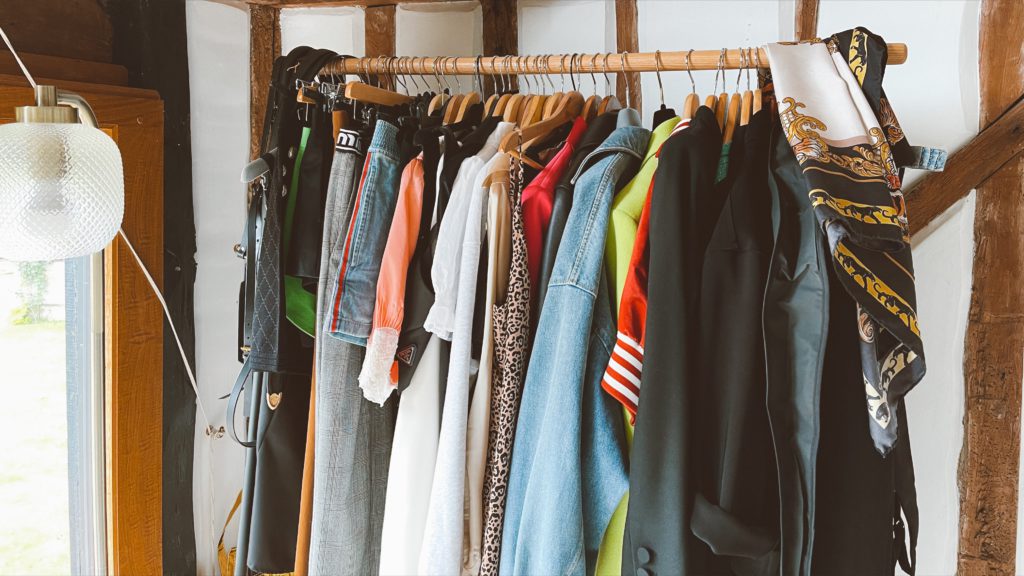 Just like that, it's August.
It's been a whirlwind couple of months for me, busying up [which I am loving] with many projects on the go. This aside, I wanted to dedicate a speedy & digestible blog post to some current clothing & accessory obsessions I've had as of late.
Goes without saying, that my band tee treasures are always getting a look in. When you love something, stick with it. I'm all about wearability of items, re-styling, re-wearing. On the left, I've knotted my Smashing Pumpkins Melancholy tee and layered it over a simple Reformation mini slip dress. I purchased this during the [way too short] heatwave we had in the UK – perfect for wearing solo when it goes over 25C. It's made from a drape-y crepe fabric, with adjustable shoulder straps [this, is very important to me] a small but imperative slit aids the front. It's available in a variety of prints & shades. Highly recommend this one – a versatile, timeless summer staple.
On the right, on an albeit far less summer day outfit [tights…in August? I mean…] I've reached for my ever loved Ksubi denim shorts. I can't rate the fit of these enough – just wish they didn't sell out so damn fast. My Prada loafers: how do I love thee? Let me count the ways…They are seriously up-there-with-the-best shoe purchase list. The sole of these has been switched up to a lighter version, making them easy to stomp around in all day. I'm a huge fan of the iconic Prada triangle logo, and it sits perfectly on the front of the shoe. They need a little more wearing in – I swear, all my Prada shoes make me work for it a wee bit – but they're going to be an all year wearer. Get them: this is my advice to you.
The Prada loafers and other summer go-to shoes, linked below.

It wouldn't be summer for me, even on certain grey non-existent sun days, without my Gucci lurex sun hat. I believe I'm a solid three years into my love affair with this hat – I even bought it again last year, in fear of when they stop making it. It's the perfect brim size to protect your face whilst remaining flattering, the lurex detail is off the scale, and by adding scarves around it [ĀRDĒO SCARVES] it continually forms into a new being. Please make this forever, Gucci. Many thanks.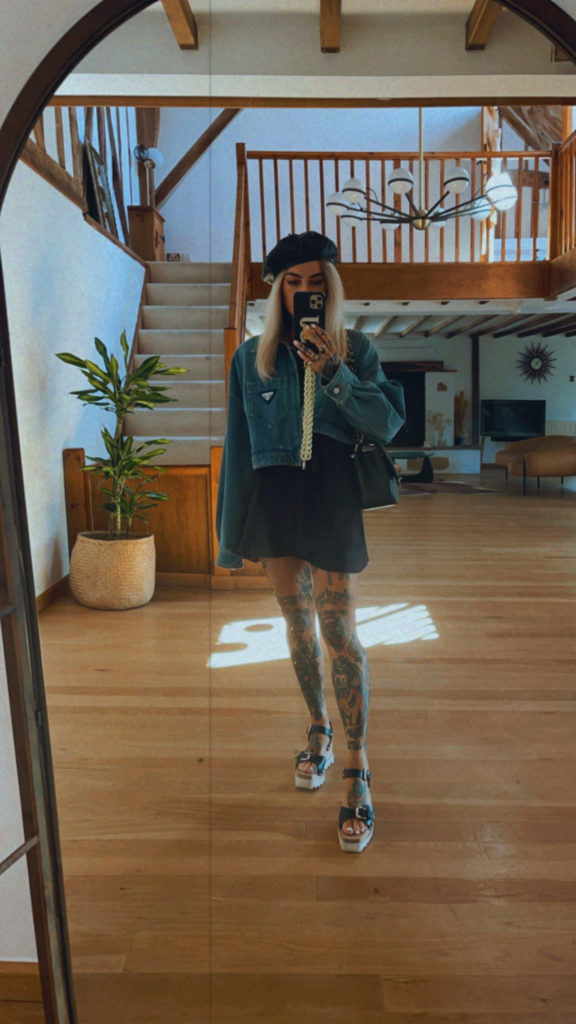 If you're an Instagram follower, I don't doubt you'll have seen THE Prada denim jacket. It's barely left my side since arriving in my life. I hunted this baby down like prey, I can't deny it. I even messaged Threads, who had it at an even more eye-watering price, as I just couldn't fit it anywhere and knew it was a fashion 'need' situation. By some miracle, it landed on FarFetch after months, just sitting pretty under new arrivals. I didn't miss a beat and checked out immediately. The cut – this is what pleases my eyeballs so greatly. I'm bizarrely picky when it comes to denim tones, and this is also a shade I adore. It's just the perfect throw-it-on-and-go piece of denim.
I found a similarly cut style at a less Prada-esque price, that I've linked below alongside some other denim treasures.