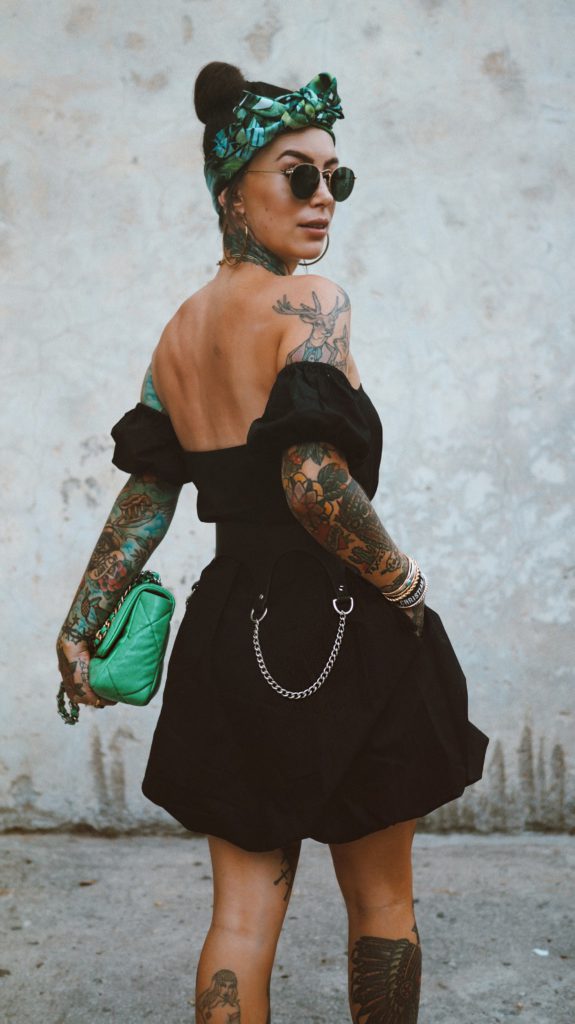 A little black dress on a little Italian vacation.
Something I'd usually style with just all black, had some sorta Type O spin with the bright green tones of the Chanel 19; combined with one of the latest scarves from collection four, 'a forest'. Without a doubt, in terms of bold, bright colours – outside of my love of black – green has gotta be my favourite colour to wear.
The balloon like skirt of this dress is quite a lot – I don't often wear this kinda silhouette – but the belt to cinch in the waist [note: the dress does come with a tie to cinch] and with the long chains of the belt, the boldness of the skirt is eased a tad – the weight of the chains soften the fabric, a result I love the look of.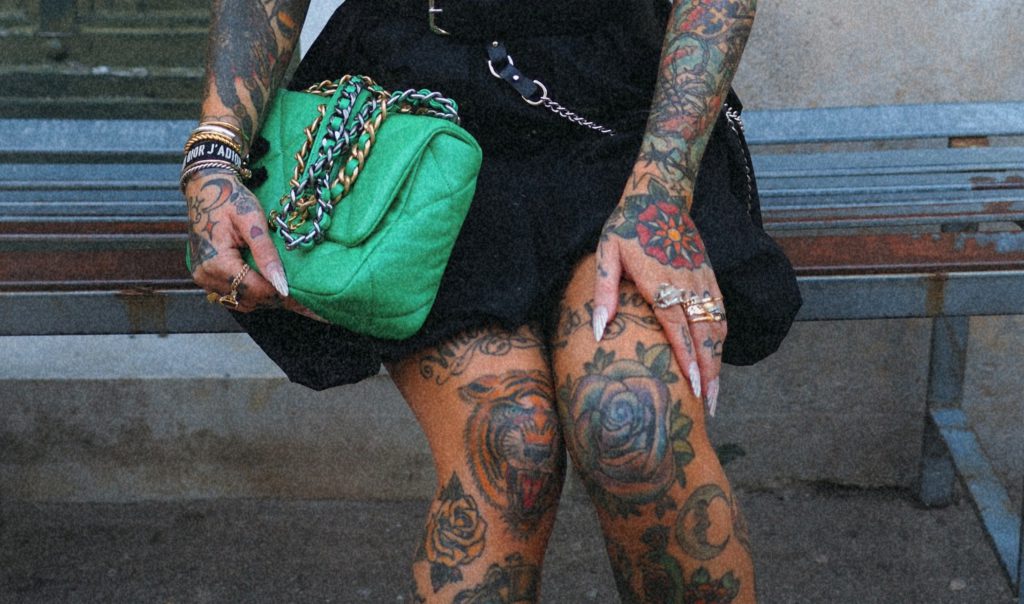 There is always gonna be something about an LBD for me, and this one is a keeper – it's not one I will wear all the time, but one I'll reach for on those occasions when you need an outfit that'll make you feel good, is timeless & easy to style…oh, and it has pockets: fully functioning, happiness for floundering hands, p-o-c-k-e-t-s.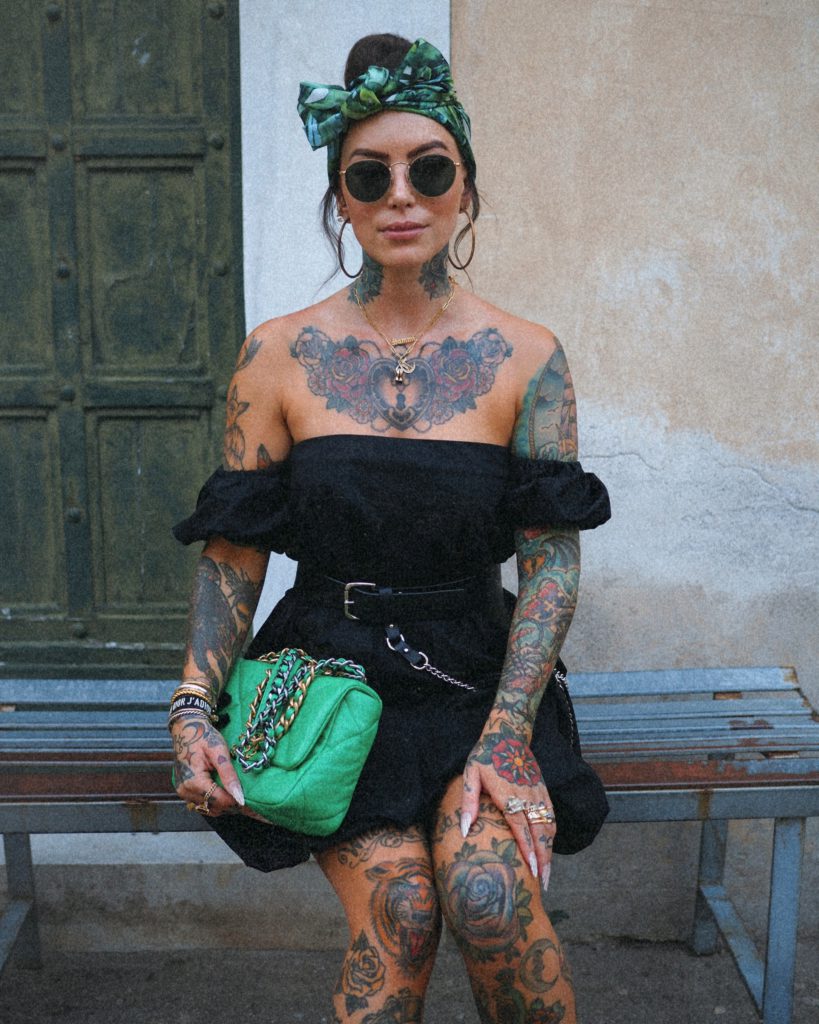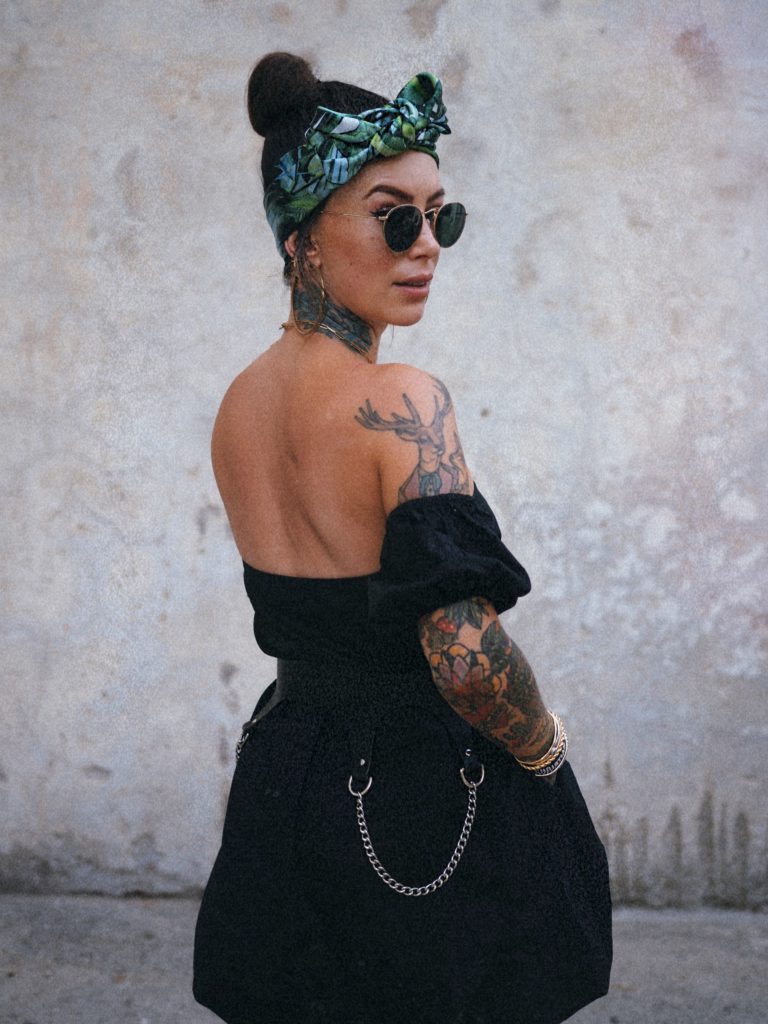 other notable black dresses, below